Taylor Sheridan wrote and directed Wind River, which stars Jeremy Renner (Cory Lambert) as a hunter on the Wind River Native American reserve. When Jane Banner (Elizabeth Olson), who plays an FBI agent, comes to town to try to solve this mystery, she enlists Cory's help to hunt down how this young Native American woman could have travelled so far into the forest barefoot and chilled. Gil Birmingham, who plays the young girl's father, provides a heartbreaking performance packed with agony, sadness, and rage. Wind River isn't necessarily a murder mystery, but it's a lot more. It's the narrative of a town, a community, and the people who live there. It's about a man facing his past and accepting it, no matter how difficult it is.
Wind River is a film that is both emotionally strong and enthralling to watch, with one of the most exhilarating and visceral gunfight sequences I've ever seen. The dialogue in Taylor Sheridan's film is savage, and it stars Jeremy Renner and Gil Birmingham, two superb actors at the top of their game. Here is a list of films that are comparable to Wind River and that we recommend. Several of these films, such as Wind River, are available on Netflix, Hulu, or Amazon Prime.
Hell or High Water (2016)

When Tanner Howard (Ben Foster) is released from prison, he and his brother Toby Howard (Chris Pine), who is going to lose his ranch to Texas Midlands Bank, decide to raid the bank's assets in order to pay back the loan. Marcus Hamilton (Jeff Bridges) plays a retired Ranger who, with his partner Alberto Parker (Gil Birmingham), attempts to apprehend the criminals by forecasting their future movements. Taylor Sheridan hits it out of the park with his immaculate script and fantastic dialogue. The chemistry between the main characters is fantastic, and it adds to the story's appeal.
Insomnia (2002)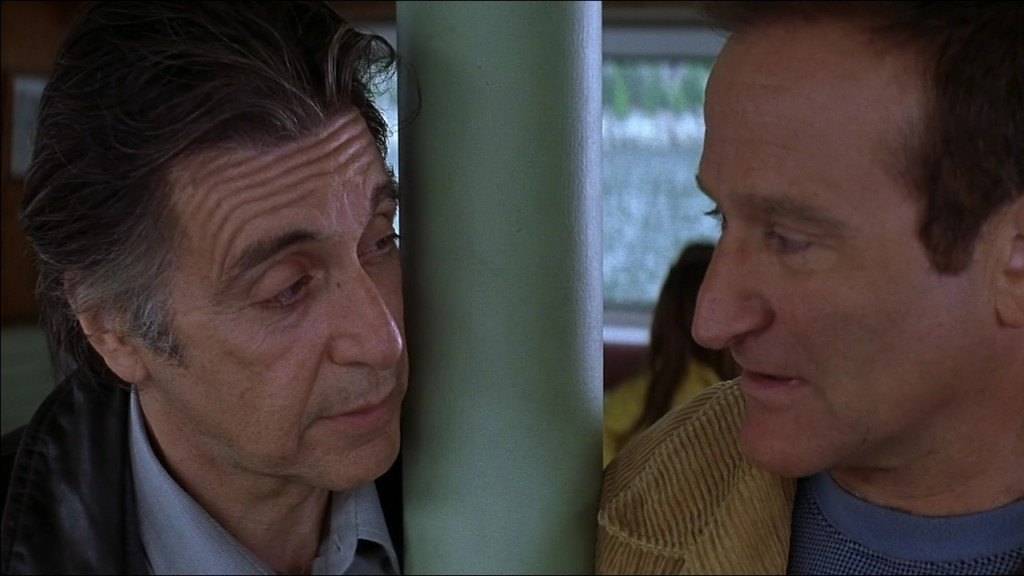 Following the success of Memento, Christopher Nolan takes a risk by making a suspenseful murder mystery featuring Al Pacino (Will Dormer) and Martin Donovan (Hap) as two Los Angeles detectives dispatched to a small Alaskan hamlet to investigate the horrible murder of a young girl. Robin Williams portrays a writer who is somehow connected in the death of this girl, and Hilary Swank plays a young local investigator. Al Pacino fights to keep concentrated without getting much sleep with 22 hours of Sunlight a day, as the picture continues to get more thrilling. Insomnia is a must-see for all movie buffs; not only is it captivating to watch, but it also demonstrates Chris Nolan's versatility as a director.
Mystic River (2003)

This film is based on a novel of the same name and follows three pals, Jimmy (Sean Penn), an ex-con, Dave (Tim Robbins), and Sean (Kevin Bacon), a homicide detective. Sean and his partner Whitey (Laurence Fishburne) are tasked with solving the murder of Jimmy's young girl Katie, and the tale centres around how Dave becomes a suspect in the crime and his own dark background. Clint Eastwood's superb direction keeps you on the edge for the whole film's running time, and it got six Oscar nominations, with Sean Penn and Tim Robbins winning the best leading and supporting actor awards, respectively.
No Country for Old Men (2007)

"How much money have you ever lost in a coin toss?" This is one of the most well-known lines in contemporary culture today, owing to Ethan and Joel Coen's epic crime thriller No Country For Old Men, which was written and directed in 2007. When Josh Brolin (Llewelyn Moss) stumbles across a drug deal gone wrong somewhere in Texas, he finds a bag full of cash. The entire film is built up as a chase between Josh Brolin and Javier Bardem (Anton Chigurh), with Javier constantly seeming to be one step ahead of Brolin. Tommy Lee Jones portrays a local cop who is tasked with investigating the crime scene. This film is nasty, visceral, and violent in its core, with thrilling action. The film got eight Academy Award nominations and four wins, with Javier Bardem taking home the well-deserved Oscar for his outstanding performance.
Prisoners (2013)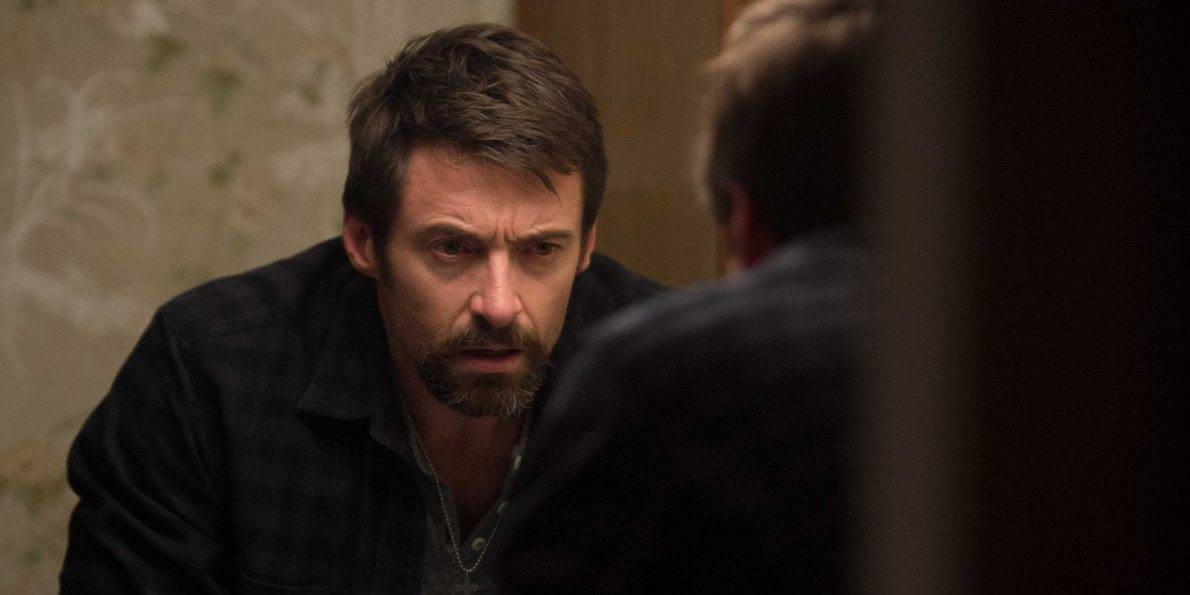 When Anna and Joy, two young children, go missing, their parents decide to take matters into their own hands. Hugh Jackman and Maria Bello play Anna's parents Keller and Grace Dover, respectively, while Terrence Howard and Viola Davis play Joy's parents. The lone lead in this case is a white RV that was parked in front of their house immediately before the girls were taken, and when Paul Dano's character, Alex Jones, is discovered driving this RV, Detective Loki (Jake Gyllenhaal) is summoned to the location to investigate. This film boasts some of the best directorial and camera work, as well as powerful performances from Hugh Jackman and Jake Gyllenhaal in particular. It's chock-full of suspenseful situations and centers around the simple question of "How far are you willing to go for the sake of your family?"
Seven (1995)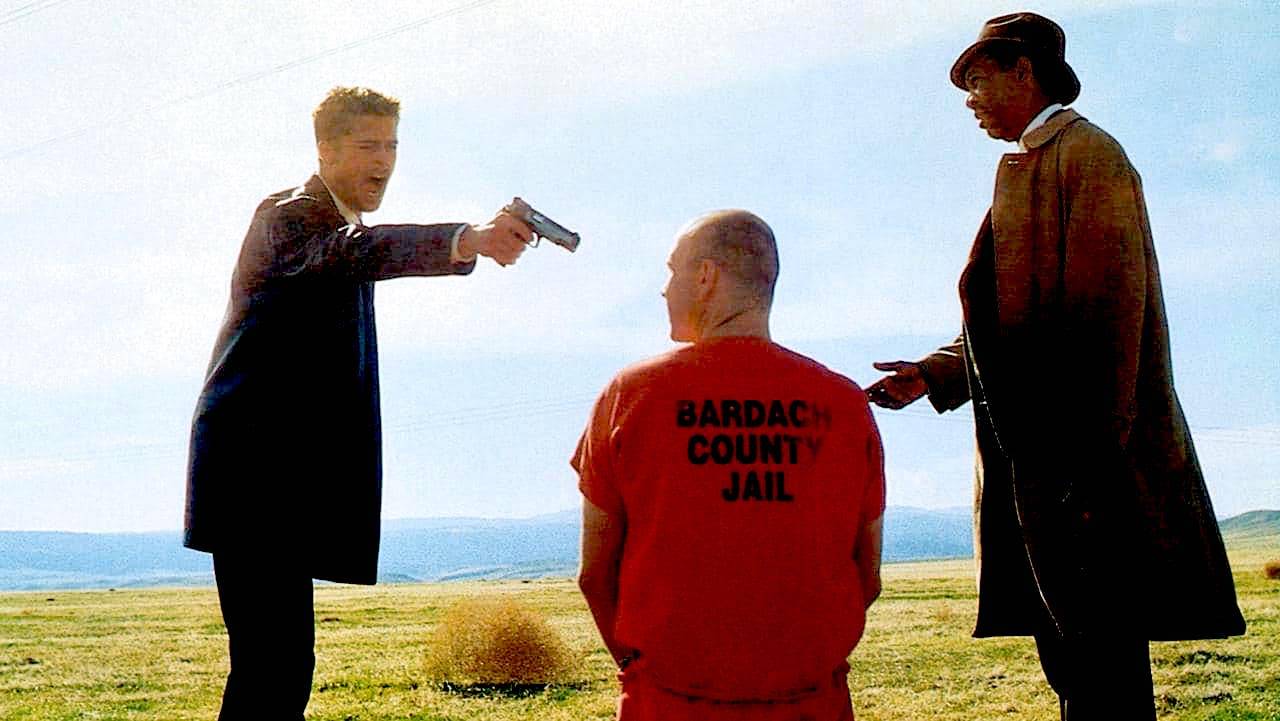 David Fincher, the legendary director, makes his second appearance on this list. Somerset (Morgan Freeman) and Mills (Brad Pitt) are homicide investigators looking into a serial killer who believes he isn't doing anything wrong and is instead punishing these individuals for committing the Seven Deadly Sins. They will receive the punishment that they are due. With each passing second, the film becomes more suspenseful, culminating in the conclusion when serial killer John Doe (Kevin Spacey) decides to surrender. The climax that follows is possibly the most tense in cinematic history.
Seven is fantastic; the dialogue is spot-on, and the setting feels like a character in and of itself. Kevin Spacey as John Doe provides one of his most memorable performances.
Sicario (2015)

When an honest FBI agent, played by Emily Blunt, is appointed by the government to aid in the fight against the drug war that is raging near the US-Mexico border, she is exposed to some harsh realities and learns how certain rules must be bent or broken in order to accomplish what is right. Matt (Josh Brolin) is her mission supervisor, while Benicio Del Toro portrays a suspicious character capable of committing heinous acts of cruelty. Denis Villeneuve, aided by Taylor Sheridan's excellent writing, delivers a modern-day suspense masterpiece that will leave you gasping for air. This is a director at the top of his game who understands exactly what he's doing.
The Girl With the Dragon Tattoo (2011)

When a millionaire Henrik Vanger (Christopher Plumber) appoints a journalist Mikael Blomkvist (Daniel Craig) and a tattooed, pierced, and damaged computer hacker Lisbeth Salander (Rooney Mara) to investigate the disappearance of his niece almost 40 years ago, they uncover some shocking facts and discover other evidence that links back to the girl's disappearance. In this remake of a 2009 Swedish thriller, David Fincher masterfully captivates his audience.
The Pledge (2001)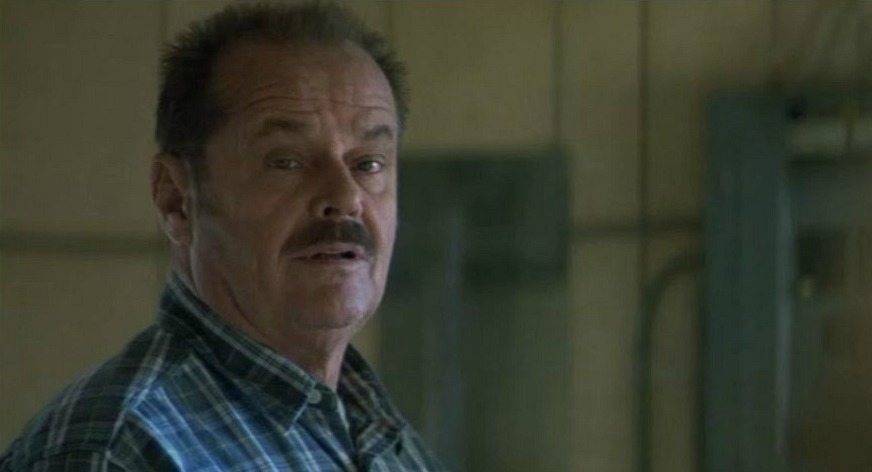 Jerry Black (Jack Nicholson) is a retired police officer who is holding a retirement party when the horrific news of a brutal murder of a little girl interrupts his celebration. When Jerry discovers the body, he is the one who informs the girl's parents, who are devastated upon hearing the news. The girl's mother requests a solemn promise from him that he will personally investigate the situation. As a result, Jack Nicholson becomes motivated to find the murderer and acts as the driving force of the film, thereby earning the title. This may be one of Jack Nicholson's best cinematic performances, thanks to some strong dialogue.
Three Billboards Outside Ebbing, Missouri (2017)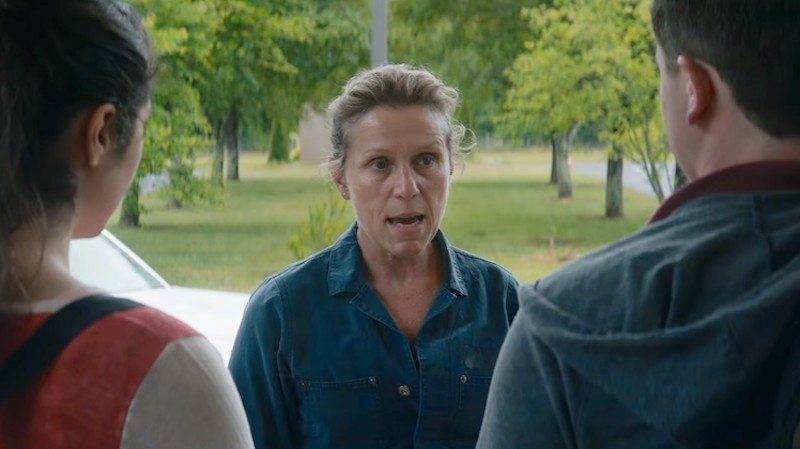 Mildred (Frances McDormand) rents three billboards just outside her town and paints them with provocative words directed at William Willoughby (Woody Harelson), the town's head of police, since she is fed up with no arrests in her daughter's rape and murder case. Following this, Mildred and Law Enforcement engage in a battle, with deputy officer Dixon (Sam Rockwell) being involved in the altercation. This film contains dark humor, violent dialogue, and numerous surprising twists and turns. Finally, instead of obsessing on your past, this film encourages you to make peace with it. The film was nominated for seven Academy Awards and won two of them.
Our Team DCS includes 5 different writers proficient in English and research based Content Writing. We allow them and encourage them to follow the Entertainment news all day long. Our posts, listicles and even the exclusives are a result of their hard work.