The actor Lance Reddick, best known for his work on The Wire and the John Wick movie trilogy, has reportedly passed away at the age of 60. On March 17, the actor passed away at his Studio City residence in Los Angeles.
Reddick had more than 25 years of experience in the field. He was not only an actor, but also a musician. Only one week before the debut of his upcoming movie, John Wick: Chapter 4, the news of his passing broke.
Actor Lance Reddick Passes Away at 60
Reddick passed away on Friday morning from natural causes, according to his publicist Mia Hansen, who also confirmed his passing. Around 9:30 am, when he was discovered to be unresponsive, police were called to his residence. "Lance is going to be sorely missed. Please respect the privacy of his family at this time, said Hansen in a statement.
Reddick leaves behind his wife Stephanie Reddick, daughter Yvonne Nicole Reddick, son Christopher Reddick, and three more children. The actor was in the midst of a press tour for John Wick: Chapter 4, which hits theatres on March 24, when he passed away.
Reddick, who was born in Baltimore in 1962, graduated with a Master of Fine Arts from the Yale School of Drama in 1994. The next year, in 1996, he made his acting debut in an episode of Fox's New York Undercover.
Reddick Starred in a Number of Films and TV Shows
After playing a variety of supporting roles, Reddick was cast as the star of HBO's The Wire in 2002. He gained widespread fame by playing Baltimore police lieutenant Cedric Daniels. Up to the series' end in 2008, the actor acted in each of the five seasons of the programme.
Afterwards he had an appearance as Matthew Abaddon on ABC's Lost. Simultaneously, he also pursued a career in music and issued his debut album, Contemplations & Remembrances, in 2007. In addition, Reddick had guest appearances on the television programmes The Blacklist, It's Always Sunny in Philadelphia, CSI: Miami, Law & Order: Special Victims Unit, and American Horror Story: Coven.
He was also chosen for lead roles in the TV shows Bosch on Amazon, Fringe on Fox, and Resident Evil on Netflix. He portrayed Charon in the 2014 film John Wick, as well as its sequels in 2017 and 2019. Godzilla vs. Kong, One Night in Miami, Angel Has Fallen, The Domestics, White House Down, Sylvie's Love, and Little Woods are among the rest of his filmography.
Tributes Pour in for the Actor
On social media, the actor has received tributes from a lot of his coworkers and fans. Isiah Whitlock Jr., Reddick's The Wire co-star, posted on Facebook, "Shocked and heartbroken by the news that Lance Reddick has died away. heartbreakingly sad. R.I.P. My buddy. We will miss you. Good luck.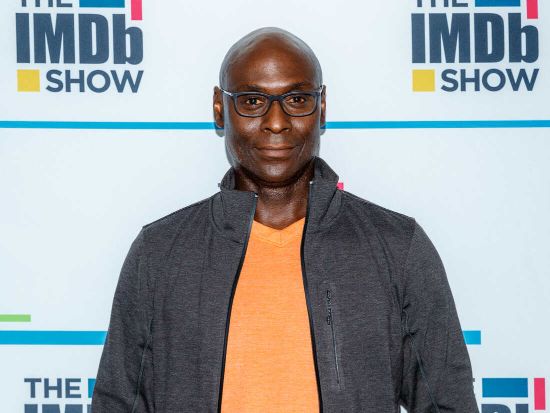 A man of immense power and grace, the actor Wendell Pierce wrote on Twitter. He was equally skilled as a musician as an actor. the pinnacle of elegance. A sudden, unforeseen, sharply painful loss for our family of artists. Unfathomable suffering for his own family and close friends. Best wishes, my friend. Here, you left your mark. RIP"
Lance Reddick was a wonderfully pleasant guy and an incredibly talented actor, James Gunn stated in a letter expressing his sorrow. This is very tragic. I send my regards to his entire family, circle of friends, and team. Amazing actor; amazing dude, tweeted author Stephen King. The news is tragic.
Being a binge-watcher himself, finding Content to write about comes naturally to Divesh. From Anime to Trending Netflix Series and Celebrity News, he covers every detail and always find the right sources for his research.