The Banshees of Inisherin by Martin McDonagh is the tale of a friendship that abruptly ends. One of the friends wants to move on with his life, but the other is left to deal with the split without ever understanding why it had to happen. The film, which stars Colin Farrell and Brendan Gleeson in the key roles, is a masterful examination of male friendships and places the action in the turbulent backdrop of the Irish Civil War. The movie has a lot of recurring themes and ideas, which is a great reason to watch it again. We have some recommendations for you if you're looking for more movies that follow the same path. Here are some movies that you can watch on Prime Video, Netflix, and other streaming platforms that are similar to "The Banshees of Inisherin."
Animals (2019)
Colm resolves to quit his friendship with Padraic in "The Banshees of Inisherin" because they keep wasting their time on pointless activities. Colm and his best friend are separated because he wants to concentrate on more important things, like making music. Similar circumstances are present in "Animals," however Laura is not as aware of them as Colm is. She wants to write a novel but is having trouble with it. Her best friend Tyler, on the other hand, is more interested in partying her way through life, and this difference in priorities eventually causes issues for their friendship.
Celeste and Jesse Forever (2012)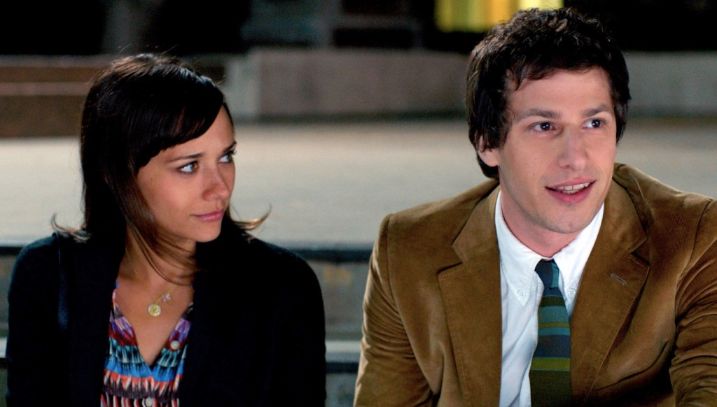 The Banshees of Inisherin is a break-up movie that primarily focuses on the circumstances of the two main characters, one of whom is unable to imagine his life without the other. In fact, the whole community is so accustomed to seeing them together that it seems impossible to do so, and the rationale for their separation is illogical. The premise of "Celeste and Jesse Forever" is comparable. The narrative centers on Celeste and Jesse, who have always been best friends. When they got married and then had to divorce, things became tough. Things become tough as they are both forced to consider their lives without the other. Despite their love for one another, they are unable to be together, which causes a great deal of emotional distress.
Frances Ha (2012)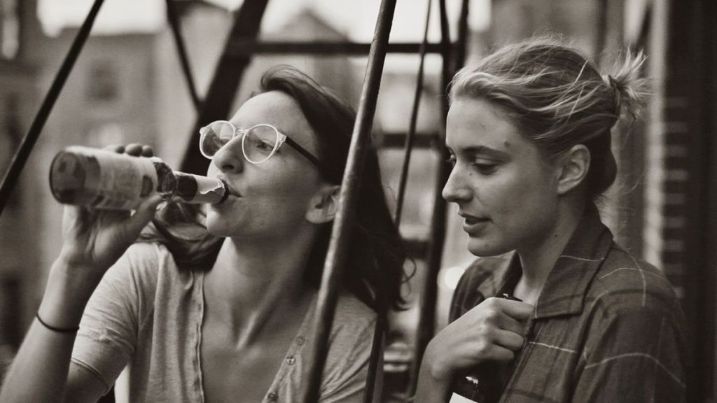 Two pals split up in "The Banshees of Inisherin" after one of them decides they want something else. The same thing occurs in "Frances Ha." This movie, which has Greta Gerwig in the lead role, tells the narrative of the eponymous character, a woman in her late 20s who is attempting to determine where her life is going to lead her. Currently, Frances' sole source of support is her best friend, but as even that begins to falter, she is forced to reevaluate her life and come to a firm conclusion about who she wants to be. The picture, which was directed by Noah Baumbach, has a pleasant hint of nostalgia and emphasizes the protagonist's uniqueness, forcing the viewer to consider their own.
Ingrid Goes West (2017)
The way "The Banshees of Inisherin" views friendship as something that turns harmful for the protagonists is one of the things that makes it unique. This movie turns the narrative on its head and shows a darker aspect of the subject, in contrast to other movies where maintaining a lifetime link is portrayed as a positive thing. Along the same lines, but with a very modern perspective, is how "Ingrid Goes West" approaches the story. Ingrid Goes West, which features the mesmerizing Aubrey Plaza in the title role, explores the value of friendship in today's society. It follows Ingrid as she comments on influencers' Instagram accounts in search of a deep, meaningful bond. However, she soon learns about an entirely different facet of the real world.
The Favourite (2018)
Another look at a friendship with a depressing conclusion that leaves its members in despair can be found in Yorgos Lanthimos' "The Favorite," which concludes in a manner that is very similar to that of "The Banshees of Inisherin." The movie tells the tale of Queen Anne of England and how the entrance of Sarah Churchill's cousin, Abigail, changes her relationship with her old friend. From Lanthimos' perspective, it is humorous and ludicrous, but it makes for an engaging viewing that occasionally ventures into very dark territory. The movie also had a fantastic cast, led by Olivia Colman, who won an Academy Award for her portrayal as Queen Anne. It may neither look or sound like "Banshees," but the two movies have a lot in common, particularly when it comes to friendships.
The Lobster (2015)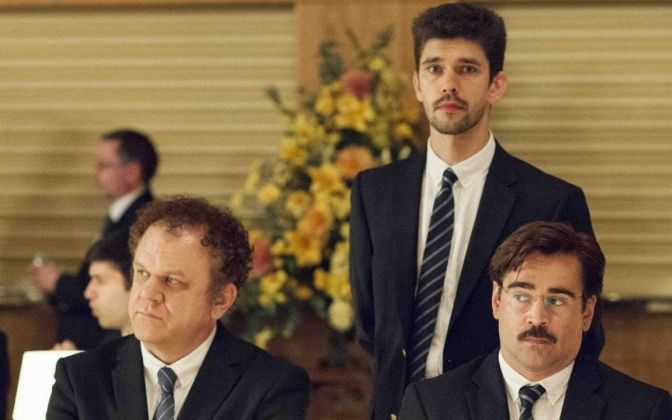 Another dark comedy that examines the nature of relationships from a different angle is "The Lobster," which stars Colin Farrell in the title role. While 'The Banshees of Inisherin' takes a much more direct approach to storytelling, 'The Lobster' makes its point by inventing an insane world. Despite its fictional premise, it has a very realistic tone, focusing on how society has distorted the value of romantic relationships and the strain they place on individuals. In "Banshees," the characters are seen battling with the end of a relationship, whereas in "The Lobster," they are seen desperately trying to forge one.
Trainspotting (1996)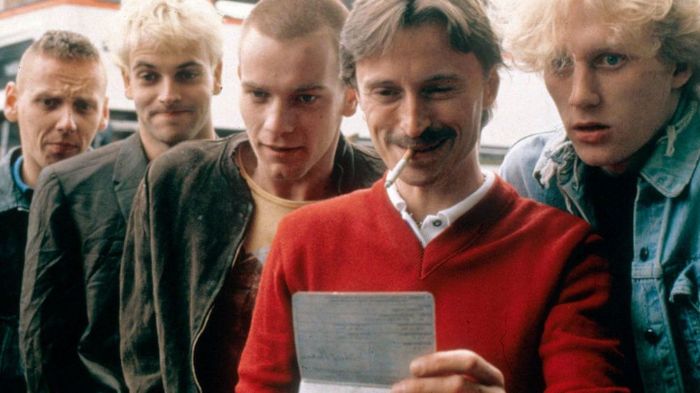 Different types of friendships can exist, and not all of them are positive. In a similar vein, "Trainspotting" follows the narrative of a heroin user and his buddies as they endure some extremely trying situations. This black comedy, which Danny Boyle directed, emphasizes friendship as one of its main themes while also addressing other socially significant concerns. Its comedy is quite subtle and makes many jabs at the audience, keeping them entertained while also giving them much to think about.
Y tu mamá también (2001)
The film "Y tu mamá también," which Alfonso Cuarón directed, tells the tale of two teenage best friends who go on a road trip and encounter a woman who is considerably older than them. This results in a complicated relationship where they both learn a lot about themselves and one another. Their friendship is examined in the movie via an intimate perspective, frequently highlighting the shattered state of their socioeconomic divides. By the movie's conclusion, we can clearly see that the boys' friendship has undergone a significant transformation as a result of their adventure and the experiences it provided.
Our Team DCS includes 5 different writers proficient in English and research based Content Writing. We allow them and encourage them to follow the Entertainment news all day long. Our posts, listicles and even the exclusives are a result of their hard work.