The Netflix original Spanish psychological horror movie Tin & Tina, directed by Rubin Stein, is about a married couple named Lola and Adolfo who are unable to conceive. Tin and Tina are twins who the couple adopts from an orphanage in order to achieve their ambition to have kids. Unbeknownst to the couple, the twins received a strict Catholic education as children and took the Bible's teachings seriously, acting on them without hesitation or remorse.
Lola discovers this after being left alone with the twins while her husband is away on business, as they exhibit alarming behaviour that gets worse every day. Based on a 2013 short film of the same name, "Tin & Tina" is set in 1981-era Spain and will have viewers on the edge of their seats. We've got you covered if you liked the movie's premise and would like additional suggestions of this nature. The majority of these films like "Tin & Tina" are available on Netflix, Hulu, or Amazon Prime.
Goodnight Mommy (2022)
The 2014 Austrian movie of the same name, which was directed by Veronika Franz and Severin Fiala, is being remade by Matt Sobel. After their parents' divorce, twins Elias (Cameron Crovetti) and Lukas (Nicholas Crovetti) visit their mother (Naomi Watts) to be with her after spending months with their father. The person who welcomes them, however, has her face completely covered in bandages and behaves much more furiously and irritably than they recall their mother doing.
Despite the woman's assurances to the twins that the bandages are a result of cosmetic surgery, the brothers are certain that the woman is not their mother due to her increasingly aggressive behaviour towards them. So they make the decision to act independently. Similar to "Tin & Tina," a psychological horror movie places a pair of twins at the centre of the plot. And even while they might not seem quite as spooky as Tin & Tina, the shock ending will surely change how the public views them.
Hereditary (2018)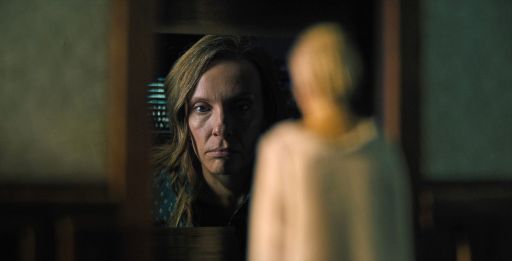 In 'Hereditary,' another masterpiece by Ari Aster, Toni Collette plays Annie Graham, whose mother recently passed away. After that, Charlie (Milly Shapiro), her daughter, also perishes in an accident. Annie, who is seeking solace in a support group, makes a friend in Joan, who teaches her how to conduct a seance in order to contact with Charlie and learn how she passed away.
Although the ceremony is largely effective, Annie soon discovers a horrifying truth about her mother and her enigmatic circle of followers that puts her entire family in peril. Although the horrors in "Hereditary" are psychological in nature as opposed to the psychological aspect of "Tin & Tina," the ladies in them both experience living nightmares as a result of the death of their child.
Knock at the Cabin (2023)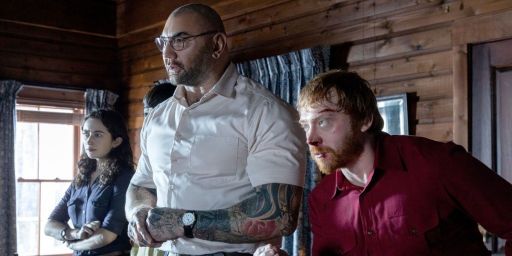 Knock at the Cabin is a 2018 horror movie that is based on Paul G. Tremblay's book "The Cabin at the End of the World." The story follows Andrew, Eric, and their daughter Wen as they travel to a cottage in rural Pennsylvania in the M. Night Shyamalan-directed film. Four strangers, Leonard, Sabrina, Redmond, and Adriane, shortly approach the family.
The three are restrained by the intruders, who then demand that they choose one family member to sacrifice or else the End of Days will come to an end. The family initially thinks the attack is motivated by homophobia, but when one natural calamity follows another, they quickly come to doubt their own reality. Similar to both "Tin & Tina" and "The Lodge," "Knock at the Cabin" also incorporates biblical elements to evoke fear. It notably draws from the Book of Revelations, where the Four Horsemen of the Apocalypse are described.
Last Night in Soho (2021)
Edgar Wright's film "Last Night in Soho" follows young fashion designer Eloise "Ellie" Turner as she relocates to London to pursue her goals. She decides to relocate into Mrs. Collins' bedsit, where every night she is taken back to the 1960s and witnesses the life of a preppy young blonde named Sandie unfold in front of her.
Ellie draws inspiration from Sandie, a singer in Soho, for her creations, but soon more of the girl's personality begins to seep into Ellie's own life. When Ellie thinks things are going well, the strange man's presence and her increasingly unsettling Sandie dreams push her into a tailspin. Ellie's level of worry about Sandie's destiny and subsequently her own fate, as well as the police's lack of belief in her, are comparable to Lola's paranoia and her husband's lack of belief in her in "Tin & Tina."
Midsommar (2019)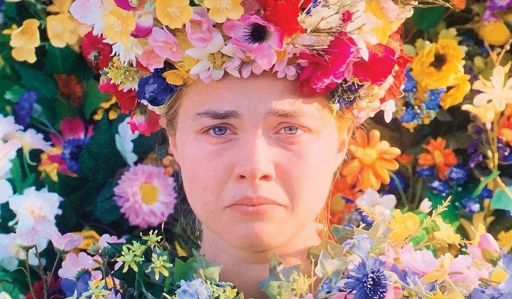 In "Midsommar," Christian and Dani Ardour travel to Sweden to take part in a Midsummer Festival hosted by his Swedish friend Pelle's (Vilhelm Blomgren) commune. Dani is a psychology student who is mourning the murder-suicide that claimed her family. The couple and a small group of other visitors are fed psychedelic mushrooms and other drugs after they arrive, and they are required to take part in the commune's rituals.
However, when the rituals grow more upsetting and intrusive, the visitors try to depart one at a time, which has disastrous implications for them. The director of "Midsommar," Ari Aster, uses a full community and its practises and beliefs to do the same in their mission to drive out the evil from among them, in contrast to "Tin & Tina," which only the twins employ religious symbolism to cause physical and psychological anguish in the goal of spiritual redemption.
Orphan (2009)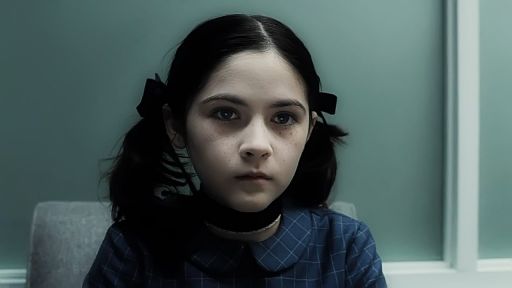 The Coleman family and Esther, a 9-year-old Russian girl they adopt from St. Mariana's Home for Girls, are at the centre of Jaume Collet-Serra's film "Orphan." After their third child tragically passed away at birth, Kate and John Coleman are thrilled to welcome her into their family. She is intelligent and well-mannered.
However, Esther soon begins to act strangely, leading Kate to become sceptical about the youngster and her past. Her assumption is then confirmed when Sister Abigail visits them from the orphanage to caution them about Esther. As the title suggests, "Orphan" centres on an orphan who, like the titular twins in "Tin & Tina," is to blame for all strange and perilous happenings around the Coleman family.
The Lodge (2019)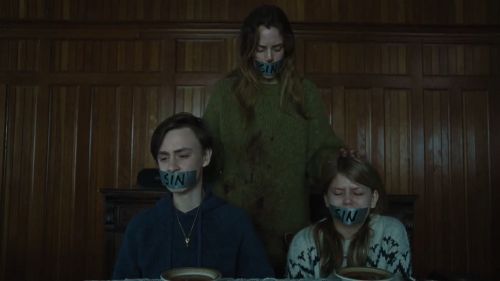 The Lodge, a film by Veronika Franz and Severin Fiala, centres on Richard Hall (Richard Armitage), his two children Mia and Aiden, as well as his upcoming marriage to Grace Marshall (Riley Keough). At the Massachusetts family lodge owned by the Marshalls, they all celebrate Christmas there. Laura (Alicia Silverstone), Richard's estranged wife, commits suicide not long after he agrees to wed Grace.
As a result, Mia and Aiden feel resentful towards Grace and hold her responsible for the death of their mother; yet, the three of them soon find themselves involved in a puzzling circumstance. To the dismay of the kids, this causes her to crumble and return to her family's extremely extreme religious practises. Grace believes that she can only be free from sin if she makes a major sacrifice, much like Tin and Tina's literal practise of the Holy Bible in "Tin & Tina," and "The Lodge" effectively employs Catholic symbolism to generate the horror components in the movie.
You Should Have Left (2020)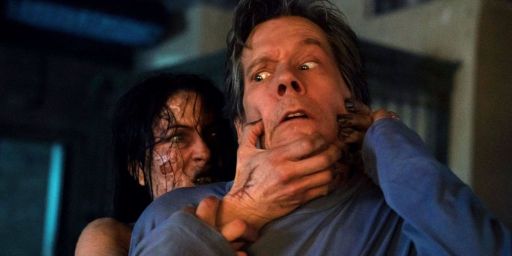 The David Koepp-directed film "You Should Have Left" is a remake of Daniel Kehlmann's 2017 book of the same name. A retired banker named Theodore Conroy (Kevin Bacon) travels to Wales with his wife Susanna (Amanda Seyfried) and daughter Ella (Avery Essex). They reserve a property to stay in during their visit, but odd things soon start happening. Time moves more slowly for them inside the home, strange writing continues turning up in Theodore's notebook, and worst of all, neither Theodore nor Susanne can recall making the initial reservation.
Theodore learns that his wife is cheating on him, as he had feared, and his daughter is made aware of the tragic circumstances surrounding the loss of his previous wife. The psychological horror movie, like "Tin & Tina," advances through the friction the horror aspects cause between the married pair, primarily because one of them becomes progressively paranoid while the other thinks they are overreacting until the reality is revealed.
Our Team DCS includes 5 different writers proficient in English and research based Content Writing. We allow them and encourage them to follow the Entertainment news all day long. Our posts, listicles and even the exclusives are a result of their hard work.