'Lucky Hank' is a comedy series developed by Aaron Zelma that tells the tale of Hank, an English professor at a college who is complex and morally ambiguous. While the professor's dream to become a well-known author and businessman was curtailed very early in life, the years of unhappiness and failure have caused the middle-aged man to experience a typical mid-life crisis. Hank realises that his job as a professor at a little college called Railton, along with his personal struggles, is the perfect environment for comic pandemonium.
The series, which stars Bob Odenkirk, Mireille Enos, Suzanne Cryer, Sara Amini, Olivia Scott Welch, Jackson Kelly, Diedrich Bader, Shannon DeVido, and Cedric Yarbrough, is a funny comedy with a focus on everyday situations. The vivid complexity that Hank creates as he strikes a delicate balance between his ego and insecurity complex is breathtaking to behold. So, if you enjoyed Hank's sporadic tenderness and overriding aggression, here is a list of programmes like "Lucky Hank." Several of these programmes, including "Lucky Hank," are available on Netflix, Hulu, or Amazon Prime.
After Life (2019-2022)
The comedy series "After Life," created by Ricky Gervais, centres on Tony, a widowed man whose life has come to a tragic end after losing his wife to breast cancer. The plot of the story takes a gritty, melancholy, wholly humorous path from the protagonist's thoughts of suicide to his attempts to get advantages from those around him. Tony discovers the meaning of life in many ways as a result of his ambition to do and say anything he wants.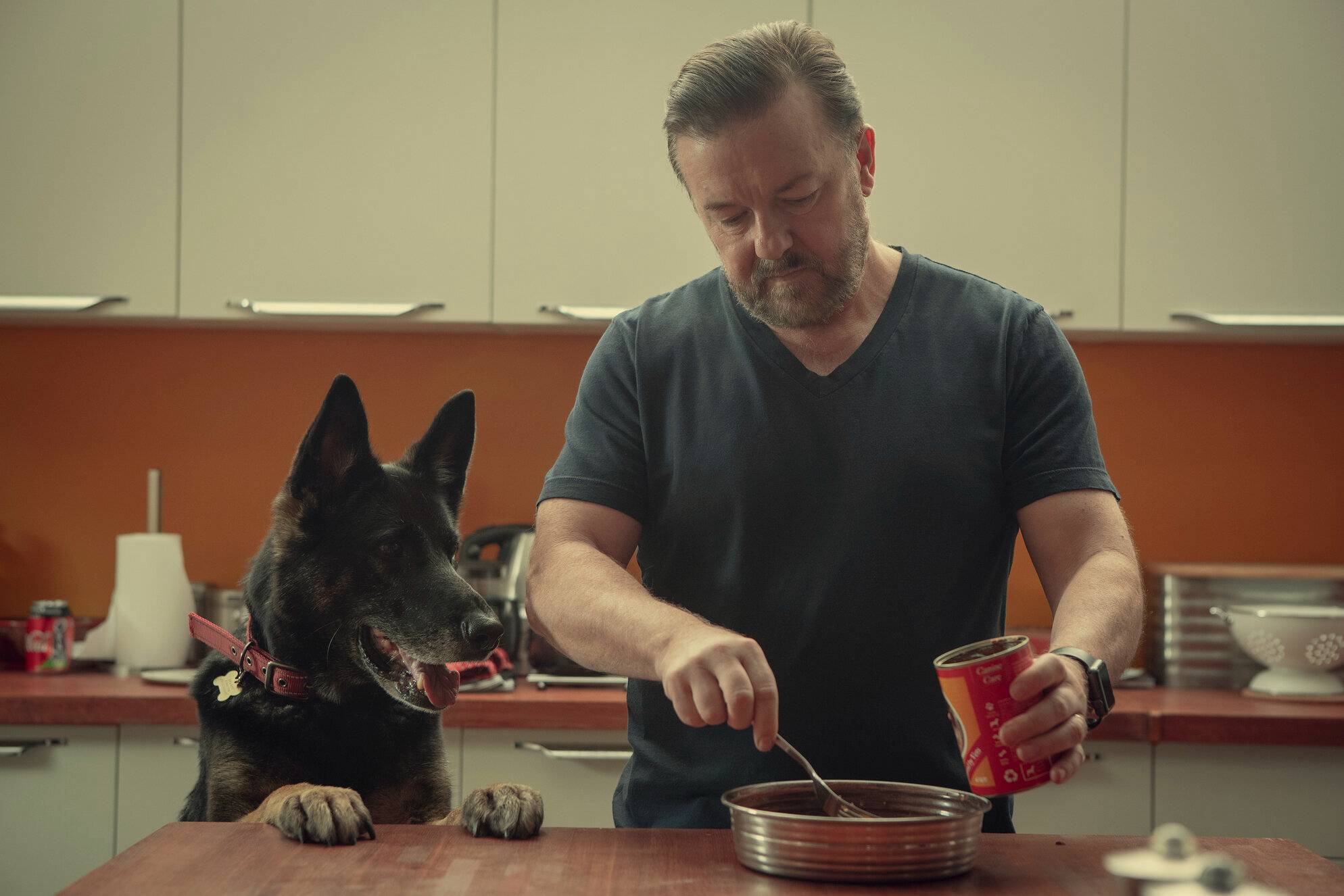 In addition to Kerry Godliman and Ricky Gervais, the cast also includes Diane Morgan, Mandeep Dhillon, David Earl, Roisin Conaty, Ashley Jensen, David Bradley, and Paul Kaye. So, if you enjoyed "Lucky Hank" for its incredible blend of dreams, life, and hopelessness, you'll find "After Life" to be endearingly humorous.
Brockmire (2017-2020)
This programme centres on Kansas City broadcaster Jim Brockmire, who is thrust into a string of unfortunate circumstances. After learning of his wife's repeated adultery, the broadcaster not only loses it on air, but he also has an awkward press conference moment. The programme keeps up with Brockmire's search for sanity.
Hank Azaria, Tyrel Jackson Williams, Amanda Peet, Hemky Madera, Katie Finneran, Reina Hardesty, Paul Rae, Molly Ephraim, Steve Coulter, and Tawny Newsome all appear in the cast. As a result, if you thought that Hank's midlife crisis in "Lucky Hank" was abnormally humorous, you'll also find Joel Church Cooper's body of work to be fascinating.
Community (2009-2015)
'Community', a Dan Harmon production, tells the tale of Jeff Winger, a lawyer who lied about holding a Columbia bachelor's degree and was later disbarred and suspended from his practise. He naturally decides to enrol at Colorado's Greendale Community College, where he meets a group of mismatched people who each bring their own unique eccentricities to the table, in order to right his wrongs and change his course.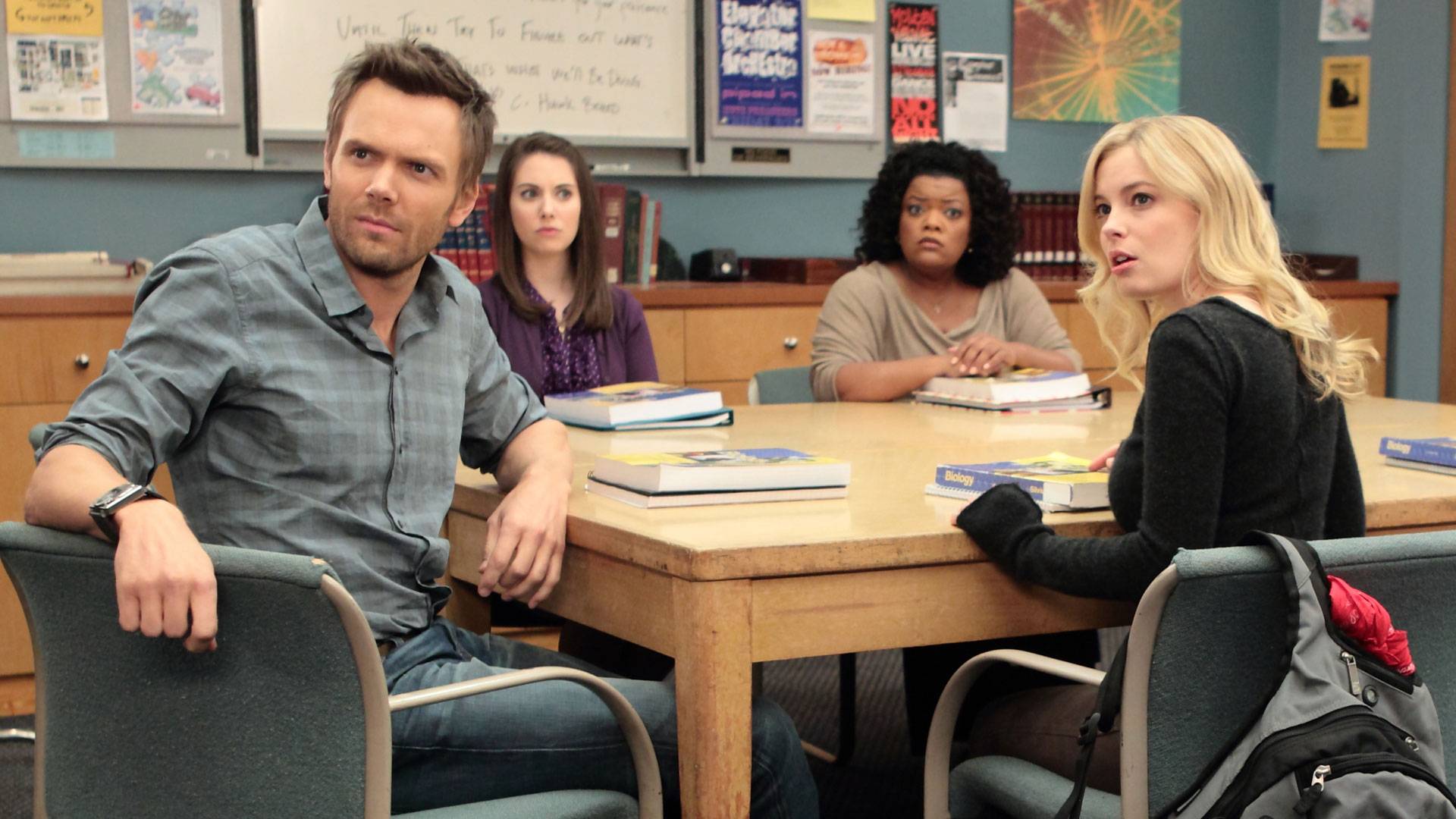 Stars like Joel McHale, Danny Pudi, Donald Glover, Alison Brie, Gillian Jacobs, Chevy Chase, Yvette Nicole Brown, Ken Jeong, Brie Larson, John Oliver, and Jonathan Banks only serve to emphasise the absurd idea. So, if you liked the strange yet humorous idea of "Lucky Hank," which is set in a college campus, you'll find a collection of peculiar students in "Community" to be just as entertaining.
Corporate (2018-2020)
The lives of employees of the international company Hampton DeVille are chronicled in this television series. 'Corporate' steers clear of the usual office banter and instead offers the staff of a conglomerate a humorous spin while portraying the grim reality of corporate life and giving it a nihilistic and absurdist touch.
Matt Ingebreston, Jake Weisman, Adam Lustick, Anne Dudek, Lance Reddick, Aparna Nancherla, Baron Vaughn, Anna Akana, and Sasheer Zamata are among the actors in the cast. This is the ideal series for you to watch next because it was produced by Pat Bishop, Matt Ingebreston, and Jake Weisman and shares the same pessimistic and depressing mindset that prevented Hank from accomplishing anything good in "Lucky Hank."
Fleabag (2016-2019)
The programme was written by Phoebe Waller-Bridge and centres on a young woman named Fleabag who is attempting to deal with grief, her family's peculiar dynamics, and life's hardships. In addition to Sian Clifford, Andrew Scott, Brett Gelman, Olivia Colman, Jenny Rainsford, Bill Paterson, and Ben Aldridge, Phoebe Waller-Bridge plays the title character.
As Fleabag continues to shatter the third wall and navigates her chaotic life, the show incites raucous laughter. The acclaimed comedy series captivates viewers with its moving and occasionally melancholy plot. Therefore, if you enjoyed the dramatic happenings in "Lucky Hank," you'll enjoy "Fleabag" as well.
HAPPYish (2015)
The protagonist of this show is a 44-year-old man named Thom Payne who gets an unsettling birthday surprise when he meets his 25-year-old employer, whose sense of development revolves around words like "digital," "social," and "tech." While Payne believes his disarray is a result of misusing his ED medication or anti-depressants, the reality is hilariously the opposite.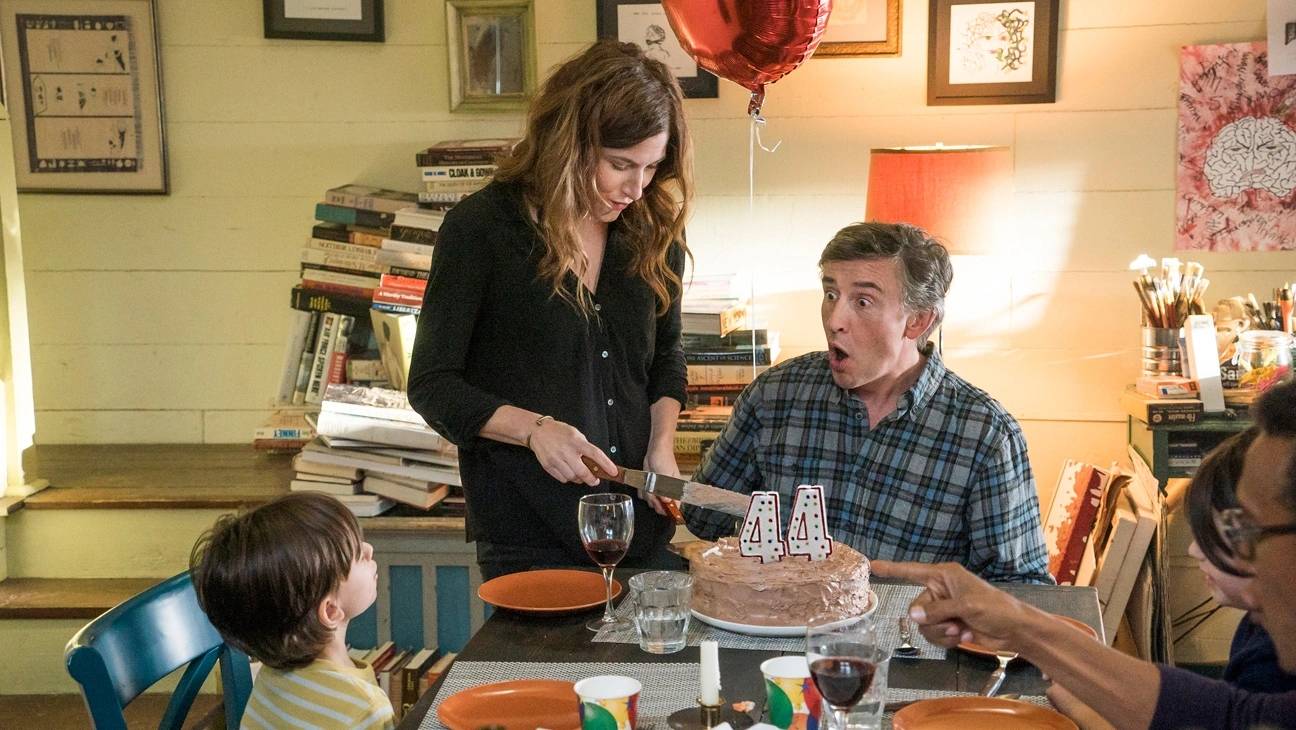 Steve Coogan, Kathryn Hahn, Sawyer Shipman, and Bradley Whitford are among the actors who appear in the Shalom Auslander-created series. Therefore, 'HAPPYish' is just as weird and fascinating if you liked the whimsical tone in 'Lucky Hank' set against a real and wry narrative.
Loudermilk (2017 – 2020)
Sam Loudermilk, a support group facilitator and recovering alcoholic and substance abuser, serves as the protagonist of the narrative. Loudermilk, a former music critic with a nasty attitude, finds himself in a variety of whimsically bizarre circumstances. Despite the story's overall solemn tones, the series follows a comic plot with a gritty edge.
The Peter Farrelly and Bobby Mort-created series, "Loudermilk," is propelled by the compelling performances of Ron Livingston, Anja Savcic, Will Sasso, Laura Mennell, Brian Regan, Timothy Webber, Jackie Flynn, Melinda Dahl, and Danny Wattley. It also features performances from Anja Savcic, Will Sasso, Laura Mennell, Brian Regan, Jackie Flynn, Timothy Webber, and Danny Wattley.
The Chair (2021)
'The Chair' tells the tale of Dr. Ji-Yoon Kim, the first person of colour to be selected to lead a failing English department, and is yet another programme in which the characters attempt to satisfy the overwhelming demands of an educational institution. The chaos that ensues as she negotiates the challenging demands of the business and her personal connections makes for a lighthearted plot.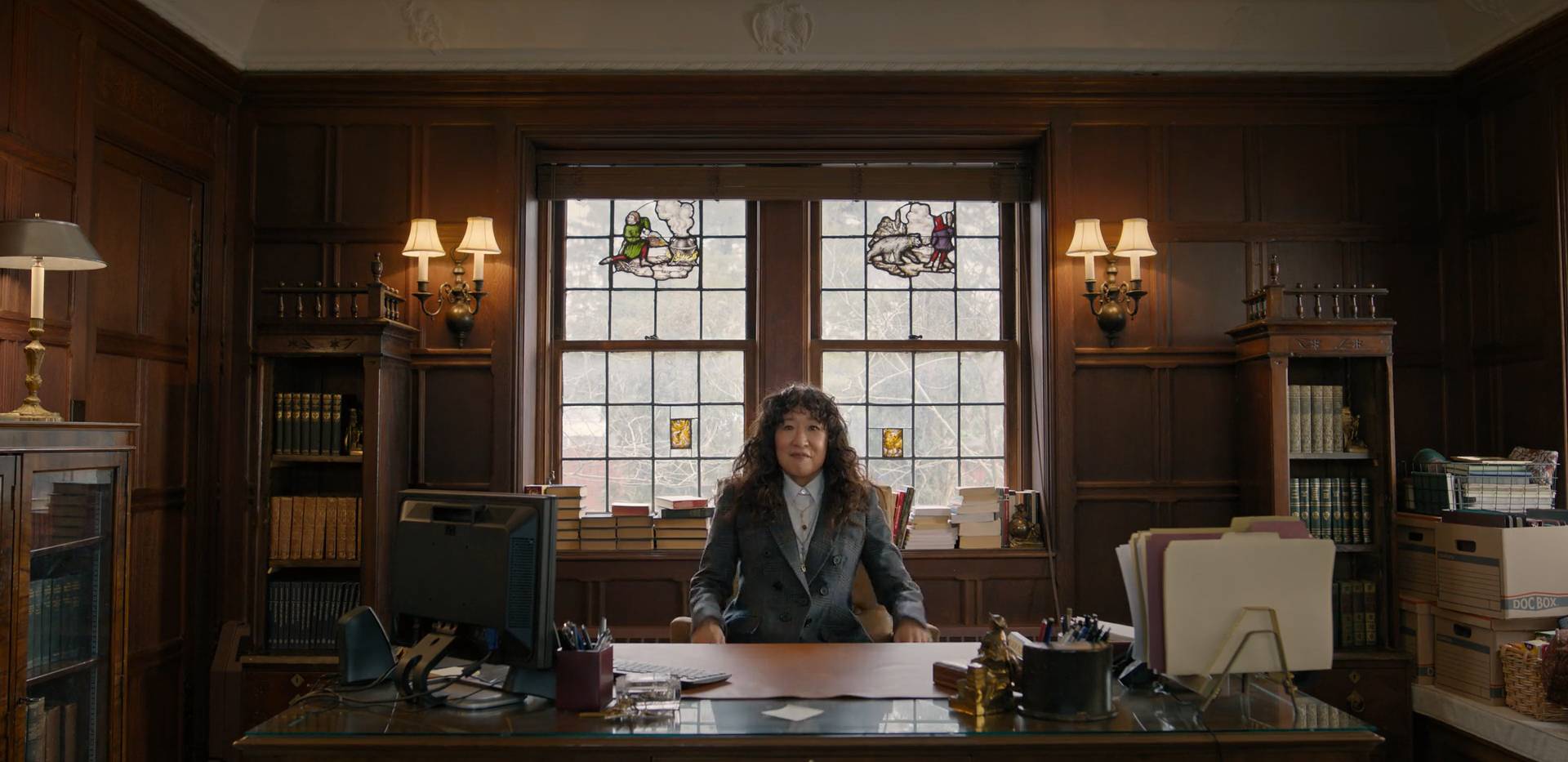 The cast includes Simone Joy Jones, Ella Rubin, Jay Duplass, Everly Carganilla, David Morse, and Sandra Oh. So if you laughed at Hank's tribulations as a professor in "Lucky Hank," you'll laugh just as hard at "The Chair," which was created by Amanda Peet and Annie Julia Wyman.
Being a binge-watcher himself, finding Content to write about comes naturally to Divesh. From Anime to Trending Netflix Series and Celebrity News, he covers every detail and always find the right sources for his research.