The protagonists of spy thriller films frequently appear to be trained agents or members of covert organisations. These heroes frequently dazzle spectators with their humour, bravery, and charm. Beyond these obvious characteristics, well-known series like James Bond and Mission Impossible maintain their appeal over several iterations by appealing to viewers' fascination with covert identities, cutting-edge technology, far-flung locales, the world of espionage, and the gripping combination of excitement and danger that comes with being a spy. The tension, espionage, high-stakes action, and surprising narrative twists skillfully woven together in these spy films create a really captivating cinematic experience.
There are currently over 27 James Bond films, and fans are still eagerly awaiting new ones that will most certainly debut in 2024 or 2025, demonstrating an insatiable appetite for these tales of courageous secret agents. The success of the 2023 installment, Dead Reckoning Part One, of the Mission: Impossible series, which has also been around for a while, highlights the lasting popularity of well-made spy flicks.
While Prime Video has a huge selection of films, this list is specifically for individuals looking for the excitement and enjoyment of spy thrillers. Here are some of the best spy films for fans of the element of mystery, the thrill of hazardous missions, and the unexpected plot twists that add to the attraction of spy films, ranging from Spy Game to True Lies.
A Most Wanted Man (2014)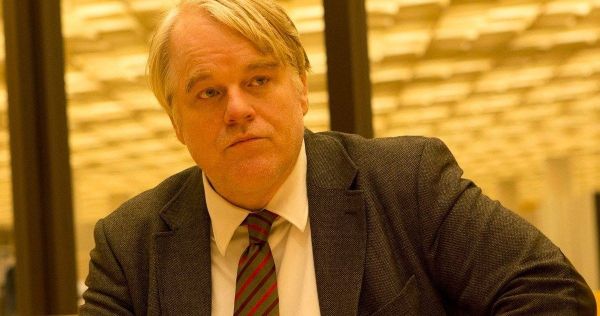 Instead of being just another polished spy movie, A Most Wanted Man is a character-driven tale that reveals the real people behind intelligence operations and how their decisions also affect them. This spy thriller, which is based on John Le Carre's book of the same name, follows Issa Kaprov, a Chechen Muslim who arrives in Germany seeking asylum and claiming to be the heir to a sizable fortune. His exact motivations, however, are still unknown.
This movie has a clever pace that keeps things intense and engaging the entire time. The cast, led by Philip Seymour Hoffman, turns in mesmerising performances, and director Anton Corbjin does a fantastic job of achieving the ideal balance of suspense and thrill. Notably, A Most Wanted Man serves as the actor's farewell performance in Hollywood.
Atomic Blonde (2017)
As it follows an MI6 agent played by Charlize Theron, Atomic Blonde has aspects of espionage, intrigue, and action that make it a traditional spy movie. This Cold War-era movie follows her as she travels to Berlin to look into the death of a fellow agent and locate a list of double agents. Atomic Blonde, like classic spy series like James Bond and Mission: Impossible, may occasionally look unrealistic even if it is set during the Cold War and depicts some Cold War realities.
However, the film's engaging story, unexpected turns, surprising resolution, interesting music, and Theron's strong acting all add to its entertainment value. Atomic Blonde, however, is a topic of controversy. While some people praise this elegant action movie for its impressive action sequences, mysterious clothing, and breathtaking photography, others criticise it for having a conventional storyline.
Body of Lies (2008)
Leonardo DiCaprio, who plays Roger Ferris, a talented CIA agent operating in the Middle East, is a fantastic lead. Al-Saleem (Alon Abutbul), a potent and elusive terrorist leader, has to be found and apprehended, but the mission at hand leaves him without any evidence to do so. Body of Lies is an excellent spy thriller that also offers a sobering look at the Middle East Conflict and the realities of intelligence work.
Despite having a star-studded cast that includes Russell Crowe, Mark Strong, Leonardo DiCaprio, and others, it is still one of the most underappreciated spy films. Everyone feels that Strong steals the show with his fascinating depiction of Hani, despite the fact that Crowe and DiCaprio both shine in their respective parts. Body of Lies was excellent, yet it didn't receive an Oscar.
Casino Royale (2006)
Craig is introduced as the new James Bond in Casino Royale, which acts as a relaunch of the Bond film series. Despite the mixed reactions to his selection as the new 007 Agent, Daniel Craig eventually won the hearts of many and became their favourite Bond actor. Many were astounded by his flawless portrayal of this hero.
Martin Campbell is the director of this movie, which is based on Ian Fleming's first James Bond book of the same name. Following this, James Bond becomes officially known as agent 007 and embarks on his first mission: to prevent Le Chiffre from winning back his money from a high-stakes poker game. This movie succeeds in becoming a 21st-Century adaptation of Ian Fleming's James Bond novel because to Craig playing a darker and more realistic James Bond and the addition of visceral action scenes.
Mission Impossible – Fallout (2018)
The most profitable installment of the Mission: Impossible series, Mission Impossible Fallout, continues to be released. It is the sixth installment in the series and is regarded as the best one so far by many spectators. The story follows Tom Cruise's character Ethan Hunt as he embarks on yet another journey to battle evil and save the world, just as in the other films in the franchise. Here, this IMF team member teams up with a CIA operative to avert yet another massive catastrophe.
Despite not having a particularly original plot, this movie's brilliantly executed stunts and high-octane action scenes will undoubtedly give spectators chills and keep them on the edge of their seats. It is the ideal movie for anyone looking for a nonstop action experience thanks to its breathtaking cinematography and mind-blowing stunts.
No Time to Die (2021)
The 25th entry in the venerable James Bond film series is titled No Time to Die. The story concerns MI6 Agent James Bond (Daniel Craig), who comes out of retirement to take on Rami Malek's vindictive and technologically advanced adversary Safin, who poses a new threat to the world. Action-packed scenes, high-stakes espionage, and classic Bond staples like gadgets, exotic settings, and tense confrontations are all present in the movie.
Even after putting up spellbinding performances for more than 13 years as Bond, Craig still demonstrates that he is suitable for the position of 007 Agent. This installment introduces a more sympathetic spy, giving the series more emotional depth than just being another slick Bond movie. However, this movie also marks the end of Daniel Craig's run as James Bond, igniting discussions over who will take up this legendary position.
Red Sparrow (2018)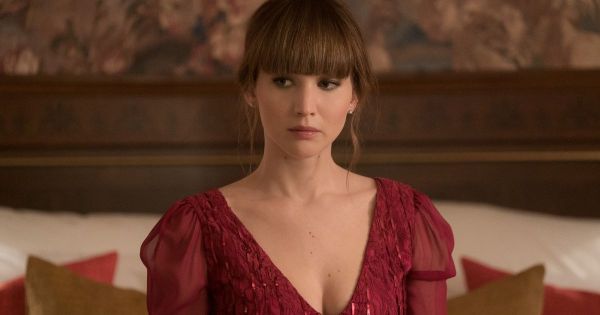 The spy thriller novel of the same name by Jason Matthews served as the inspiration for Red Sparrow. Jennifer Lawrence plays the role of Dominika, a former ballerina who, following a career-ending accident, is compelled to join the Sparrows, a unique class of secret agent skilled in the arts of seduction, deception, and espionage. She finds up falling in love with Nat Nash (Joel Edgerton) during her first assignment to kill him, which makes her loyalties more difficult.
Red Sparrow is a suspenseful thriller that blends romance, espionage, and psychological drama to create an exciting and enjoyable spy movie. The 140-minute running time goes by swiftly as viewers are engrossed in Dominika's quest to find the mole, as well as her quest to determine where her loyalty lies and what will happen to her relationship with Nate in the end. Even yet, some viewers could find certain elements of the movie to be quite distressing.
Skyfall (2012)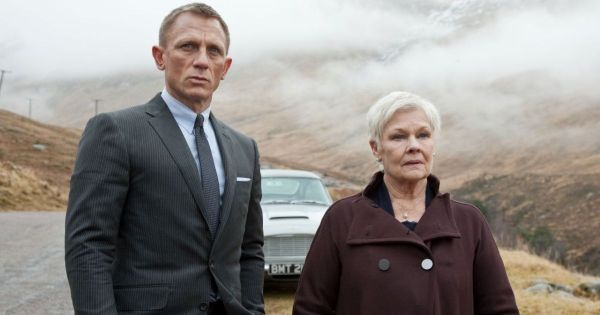 Skyfall was praised for being a superb homage to the vintage Bond flicks by both critics and viewers. It is ideal for both devoted Bond fans and those who are new to the series. In this episode, which is helmed by Oscar-winning director Sam Mendes, Craig returns to the legendary role of James Bond. After James Bond's attempt to kill an assassin fails, the story shifts to MI6 being attacked. James Bond is required to clear up the mess after M starts to get threatening communications. Bond embarks on a search for an enigmatic hacker with the aid of field agent Miss Eve.
The movie benefits from Mendes' unique visual approach, which results in spectacular cinematography and catchy action scenes. Craig has a strong performance as James Bond, and Javier Bardem's performance as the villain is just as dramatic and nuanced.
Spy Game (2001)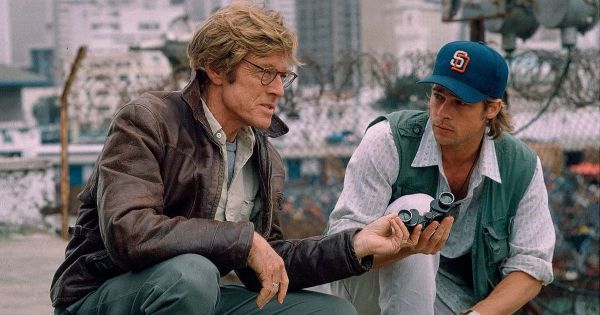 Brad Pitt and Robert Redford play the two CIA officers Tom Bishop and Nathan in Tony Scott's spy thriller Spy Game. The film centres on their complex relationship. Bishop's arrest at the start of the movie forces Nathan to use his sleuthing skills and experience to free Bishop. This movie demonstrates how adept Scott is at building tension in even the most straightforward sequences and developing cleverly handled stories.
espionage Game sets itself apart from previous espionage films by its realistic portrayal, which gives audiences a close-up look at how CIA operations actually work and how it affects operators. Redford, Pitt, and the rest of the ensemble all excel in their respective parts. However, not everyone may understand or like the movie's plot because it may be challenging for some to absorb for the first time.
Spy Intervention (2020)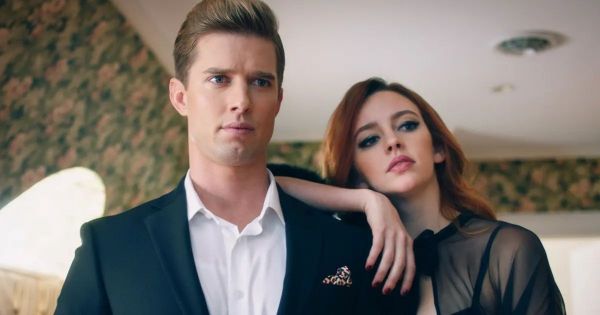 Spy Intervention, directed by Drew Mylrea, tells the story of a super spy who decides to leave his deadly line of work in order to have a regular life. But his choice to settle down doesn't turn out as he had hoped. The contrast between the thrilling life of espionage and the dull suburban existence is insightfully discussed in this spy movie, even though it may not be the best spy movie ever made.
It makes fun of the spy industry with humour, taking cues from films like James Bond and Mission Impossible. Although the performances may not be the best, the movie is actually entertaining and full of witty humour, so it might be worth seeing for certain viewers. While some think it's a terrible attempt at parody, others think it's a simple film with an interesting plot.
The Bourne Supremacy (2004)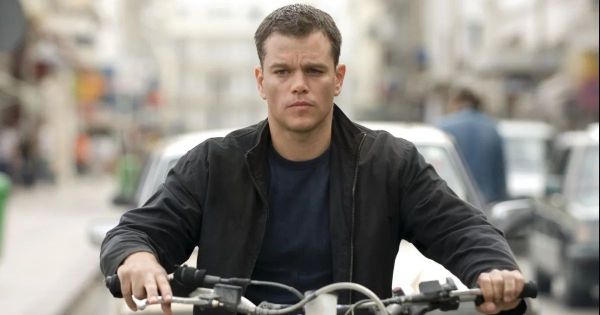 This Paul Greengrass-helmed action thriller is the second entry in the Bourne movie franchise, which is based on the novels by Robert Ludlum. Of course, Prime Video offers streaming access to it. The plot is on amnesiac former CIA operative Jason Bourne, who while trying to figure out who he is, gets tied up in a web of intrigue and peril.
Regardless of age, this book becomes a guilty pleasure for those who love the suspenseful world of espionage, hide-and-seek, double identities, and the stories of rogue spies who are wrongfully condemned. Jason Bourne stands out from other spy heroes because he is not simply any spy who relies on flashy technology; rather, he is noted for his intelligence and quick thinking. The Bourne Supremacy provides a good balance of drama and action, although the shaky camerawork can be distracting.
The Courier (2020)
Greville Wynne's genuine transformation from a common merchant to a formidable British spy serves as the basis for The Courier. It describes the crucial part that this British businessman performed in a clandestine operation. During the Cold War, he served as a significant resource for the British and American intelligence services regarding the Soviet Union's nuclear weapons programme. As the story progresses, Wynne's dangerous operations as a courier between the intelligence services and his Soviet contact are shown, as well as how he gradually turns into a pawn.
This is available to watch on Prime Video for anyone seeking a masterfully created vintage espionage thriller enhanced by its authenticity and the outstanding work of its lead performers, Benedict Cumberbatch, Merab Ninidze, and Rachel Brosnahan. The Courier is a masterfully crafted film that retains its intrigue even after numerous viewings.
The Man from U.N.C.L.E (2015)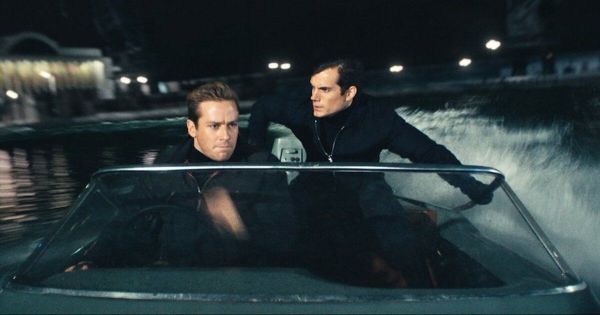 The Man from U.N.C.L.E. is an action-comedy that features a lighthearted espionage adventure as it chronicles the odd alliance of two secret operatives from opposing sides who must put their differences aside to thwart a global criminal organization's terrible scheme. Armie Hammer portrays the KGB operative Ilya Kuryakin, and Henry Cavill portrays the CIA agent Napelon Solo in the Guy Ritchie-helmed film. As the movie goes on, it provides glimpses into the private lives and pasts of these secret operatives, giving the characters more nuance.
It is a contemporary interpretation of well-known spy clichés that makes one hanker after spy films from the 1960s. This espionage movie delivers a vivid revival of the 1960s show it is based on while yet managing to be thrilling without resorting to needless violence. This is a smart and entertaining spy movie that should be added to the list of must-see espionage movies for fans of the genre.
The Spy Who Came in from the Cold (1965)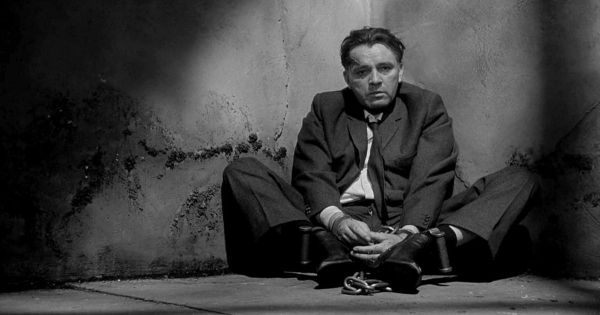 This well-known example of the spy genre presents espionage during the Cold War in a sobering and thought-provoking manner. It provides a window into the bleak realities of intelligence operations, the shady business of using people's lives for political ends, and the hazy boundary between right and wrong. The Spy Who Came in from the Cold, directed by Martin Ritt and based on John le Carré's book of the same name, stars Richard Burton as Alec Leamas, a British spy who gets entangled in a convoluted and morally dubious espionage assignment.
Unlike James Bond, this movie doesn't focus on flashy espionage gear, frivolity, or any other glitzy aspects of stylish spy movies; instead, it is a sombre movie that depicts the brutality of the Cold War and those caught up in its web. While some people would find it fascinating, others might find it really depressing.
True Lies (1994)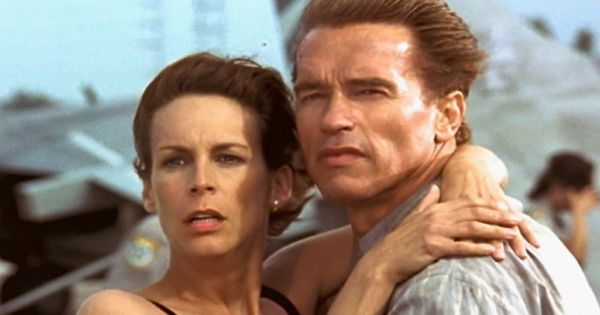 Arnold Schwarzenegger made some of his best films during the 1990s, and one of those films, True Lies, cemented his reputation as an icon of the action film genre. He portrays secret agent Harry Tasker in James Cameron's actual Lies, a character who lives a double life while keeping his family in the dark about his actual calling. However, this fearless secret agent is forced to try to save the world while also save his marriage when he learns that his wife is seeing another guy.
As Harry balances his secret obligations and his job as a spouse, True Lies is an incredibly exciting and enjoyable journey that combines espionage with home comedy. The explosive chemistry between Arnold Schwarzenegger and Jamie Lee Curtis emerges in this film, which is regarded as one of the best action films ever made.
Our Team DCS includes 5 different writers proficient in English and research based Content Writing. We allow them and encourage them to follow the Entertainment news all day long. Our posts, listicles and even the exclusives are a result of their hard work.