When he joined the Marvel Cinematic Universe as the most recent Spider-Man, Tom Holland has been on the rise. He is now the youngest actor to play the popular Spider-Man character in history thanks to this job. Also, he has a BAFTA and three Saturn Awards under his belt. Holland is best recognised for his role as Peter Parker, although he has been in a number of equally great films. He gained notoriety for his dancing abilities when he was younger, which led to him being cast as Billy Elliot in Billy Elliot the Musical. Soon after, he was cast in The Impossible, his debut film.
By the year 2017, Holland had won over the globe with his portrayal of Spider-Man in the MCU. Holland joined Marvel's fascinating universe by playing the lead in three Spider-Man flicks (so far). He still found time, though, to play the lead in other small films and even animated ones. Young actor Holland has an amazing resume and appears to never stop working. The following ten films are some of the best that Holland has produced.
Avengers: Infinity War
Holland's first appearance in an Avengers film came in Avengers: Infinity War. The movie was epic, not just because there were so many superheroes there for the full two and a half hours, but also because of the stunts and the reveal of Thanos, the main antagonist. Holland's participation in Infinity War demonstrates his talent because he nearly stole every scene he was in. When you consider that Holland had the most time on screen alongside Robert Downey Jr. and Benedict Cumberbatch, this is very impressive.
Cherry
In Apple TV's Cherry, the Russo brothers and Holland collaborate once more, but this time they're taking a break from the MCU, as detailed in Cinema Blend. After serving his nation, a former army medic returns home in the film. In order to cope with his PTSD, the veteran turns to drugs. But because his new habit is so expensive, he wants to find a way to supplement it, so he starts robbing banks.
Holland's role in Cherry is different from Spider-Man, but it gives him the chance to flex his acting abilities. The Russos' decision to cast Tom Holland as the primary character was praised by critics for giving the role a convincing air.
Spider-Man: Far From Home
SONY IMAGES The second installment of Holland's Spider-Man trilogy is the recently released Spider-Man: Far From Home. After Avengers: Endgame, Peter Parker must deal with the death of Tony Stark, his mentor and friend. While Peter decides whether or not he wants to keep being the helpful neighbourhood Spider-Man, the movie is an enjoyable trip. In Far From Home, Jake Gyllenhaal plays Spider-newest Man's foe and teaches Peter lessons about life that ultimately translate into the events of No Way Home. The Spider-Man adventures are presented in a brand-new way in Holland's trilogy that fans have never seen before.
Spider-Man: Homecoming
Homecoming of Spider-Man Tom Holland portrays Peter Parker, and Jacob Batalon plays Ned Leeds. Avengers Studios
Spider-Man: Homecoming, Holland's first independent film in the starring role and the one that made him famous. Instead of demonstrating how Peter acquires his abilities, the Spider-Man story focuses on how he manages them while still a teenager. In contrast to previous performances, Holland's portrayal of the neighborhood's friendliest superhero is more lighthearted. The tone for Holland's Spider-Man was largely defined by Homecoming. Reviewers laud his performance and declare his films to be the pinnacle of what Marvel has to offer.
Spider-Man: No Way Home
With Andrew Garfield and Tobey Maguire returning to their Spider-Man roles, Spider-Man: No Way Home was arguably the best crossover movie event to ever touch the big screen. The ideal tribute to Stan Lee's creation, Spider-Man: Homecoming featured three generations of Spider-Men for the first time in a live-action Spider-Man film.
The last film in Holland's original trilogy, No Way Home, gives the previous Spider-characters Men's a redemption arc. While his character suffered with some significant losses, Holland carried the picture and proved that he might be the greatest Spider-Man ever seen by the public.
Spies in Disguise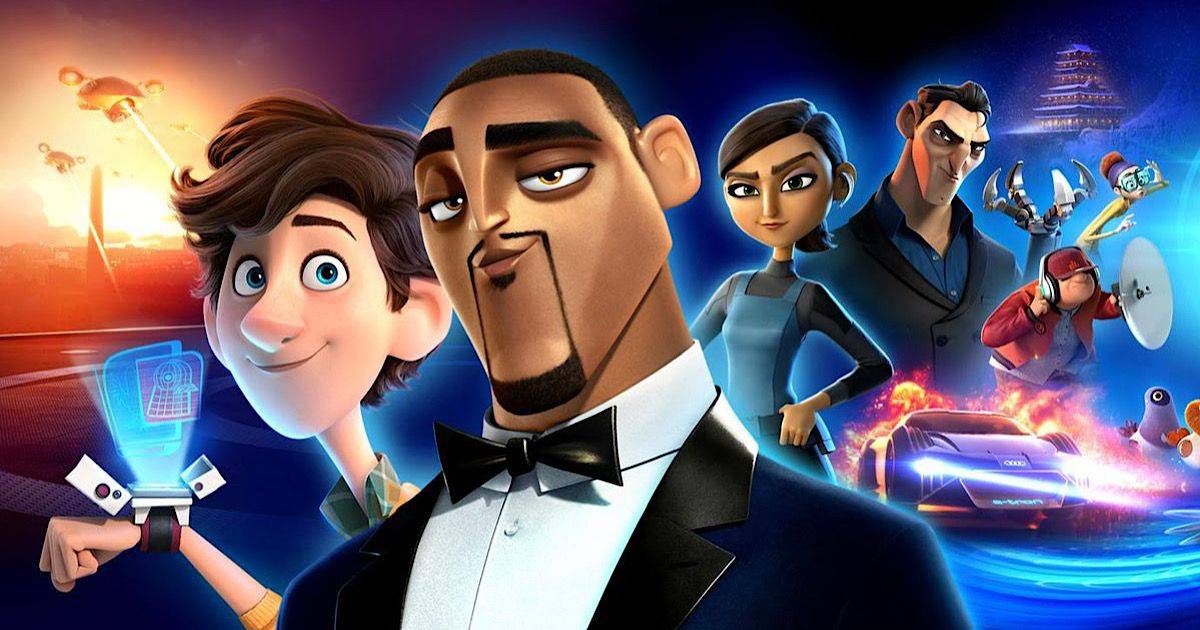 The movie Holland made for voice acting is called Spies in Disguise. Will Smith plays the arrogant spy Lance Sterling in the movie, who boasts that he is the best in the business. Holland portrays Walter Beckett, a weapon designer for Sterling and an MIT graduate. Holland's performance in Spies in Disguise serves as evidence of his acting prowess and ability to take on more voice-acting roles. An amazing acting team, Holland and Smith really bring their characters to life. Forbes complimented the film for having a clever plot and being a family-friendly action comedy that might violate real-world norms.
The Devil All the Time
The Devil All the Time demonstrates Holland's versatility as an actor. His persona is an unfortunate individual who must contend with the corruption in the little village where he lives. This is the second movie that Robert Pattinson and the rest of the incredible ensemble cast have starred in together. Holland also plays his first "dark" character since taking on the role of the neighborhood's amiable Spider-Man.
The Impossible
A family trip to Thailand swiftly degenerates into a catastrophe when the hotel where they are staying is destroyed by a tsunami, leaving everyone without assistance. The Impossible is Holland's debut feature film and is based on a true story. As this family struggles to reunite, the movie is incredibly intense to witness. It is difficult to take your eyes off of due to the outstanding performances by Holland, Naomi Watts, and Ewan McGregor. According to Game Rant, Holland's sobs and pleadings are stunning and might rank among the best child performances to ever appear on screen.
The Lost City of Z
The Lost City of Z is based on the actual account of explorer Percy Fawcett and his journey into the Amazon. With an ensemble cast, the film features Holland in a minor role. In order to establish himself, Percy risks disease and cannibals along with his expectant wife and son, who is played by Holland, in pursuit of a lost civilization. This action film, which also features Sienna Miller and Robert Pattinson, is regarded as a box office dud. The Lost City of Z received high marks for its direction and stunningly captured jungle scenes.
Uncharted
After numerous delays, the video game adaption was ultimately made available. Video game players were eager to find out who would become their favourite treasure hunter because Uncharted is a highly well-liked title. Mark Wahlberg would play Nathan Drake's partner Sully, and Holland would take over for him. The video game's fans commended the movie for maintaining the game's essence despite the fact that it did not garner the best ratings from critics. Although Holland and Wahlberg were an unusual pairing, their on-screen chemistry made them the movie's strongest performers. Since Uncharted was a box office hit, it's conceivable that Holland joined another franchise.
Being a binge-watcher himself, finding Content to write about comes naturally to Divesh. From Anime to Trending Netflix Series and Celebrity News, he covers every detail and always find the right sources for his research.