Anime has evolved into a fantastic medium for telling stories, much like other types of entertainment. While realistic depictions of human emotions and other aspects of life have improved, anime with sad tales have gained a far larger audience. Now, a sizable portion of the anime fans likes these wonderful stories that not only move them but also impart life lessons.
While slice of life, action, adventure, and science fiction are the most popular anime genres, the vast majority of them have an emotional component that allows viewers to connect with the characters and feel the variety of emotions they are going through. However, in this post, we'll concentrate on tearjerkers, or films that are known for making spectators cry. Some of these depressing anime can be found on Netflix, Hulu, or Amazon Prime.
A Silent Voice (2016)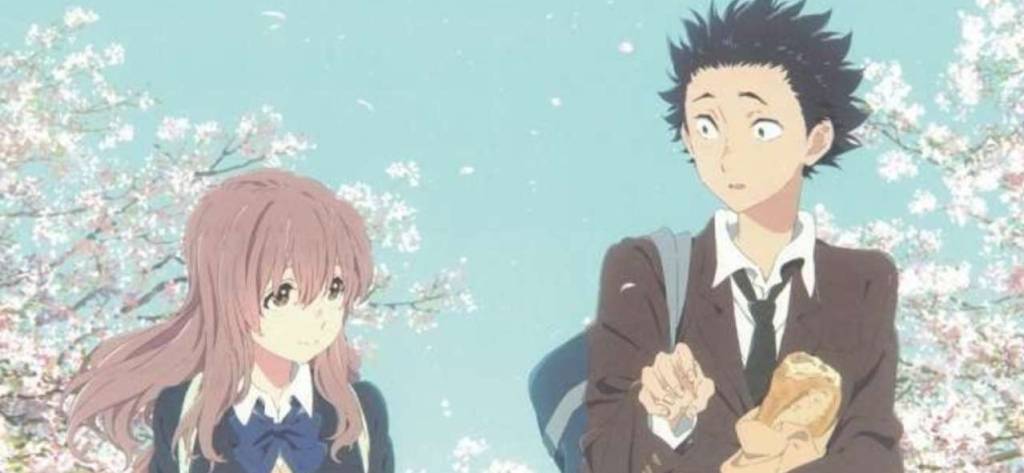 Shoyo must find a way to make apologies after bullying a deaf girl when he was younger. As he tries to find her, what follows is the most heartfelt depiction of repentance and forgiveness you'll ever see in an anime film. Shoyo's character is so genuine and based on truth that it's easy to believe he's a real person. The movie is available to rent on YouTube.
Angel Beats! (2010)

Otonashi is greeted by Yuri, a rifle-toting female who heads the Shinda Sekai Sensen, as he awakens in the afterlife following his tragic death (Afterlife Battlefront). The group's purpose is to overthrow Tenshi, but the protagonist can't help but be pulled to her for some inexplicable reason. Otonashi unwillingly joins the SSS when their first encounter does not go as planned. However, Otonashi's desire to Tenshi does not end there, and when the two eventually have a heart-to-heart, Otonashi finally unravels the mysteries of his brutal past and accepts his death. On VRV, you may watch all of the episodes of the show.
Anohana: The Flower We Saw That Day (2011)

Jinta Yadomi is an introverted adolescent who wants to spend her time alone. He spends most of his days playing video games, but things take an unexpected turn one evening when Meiko "Menma" Honma, a childhood buddy, unexpectedly shows up at his place and asks him to grant a forgotten request. Jinta is initially perplexed and believes he is hallucinating because Menma died several years ago. But it's not long before he realizes he's seeing her spirit. As his friends learn more about Menma, they band together to assist her in moving on, but they must confront their own grief and shame in the process. The series is available to watch on Funimation.
Byousoku 5 Centimeter (2007)

Takaki Tono meets Akari Shinohara in elementary school. The two hit it off right away because they have similar interests. It doesn't take them long to become each other's closest confidants, preferring each other's company to that of others. However, after they finish elementary school, Akari and her family relocate to a neighboring prefecture. Despite not being able to meet on a regular basis, the couple continues to write letters to each other and keep in touch.
But everything changes when Takaki's family is forced to relocate as well, this time to the other side of the country. Takaki, on the other hand, decides to meet Akari one last time before they are separated for a long time and profess his love for her. Will the stars align in their favor, allowing them to express their affections before it's too late? You will have to watch 'Byousoku 5 Centimeter' to find out. It can be found here.
Colorful (2010)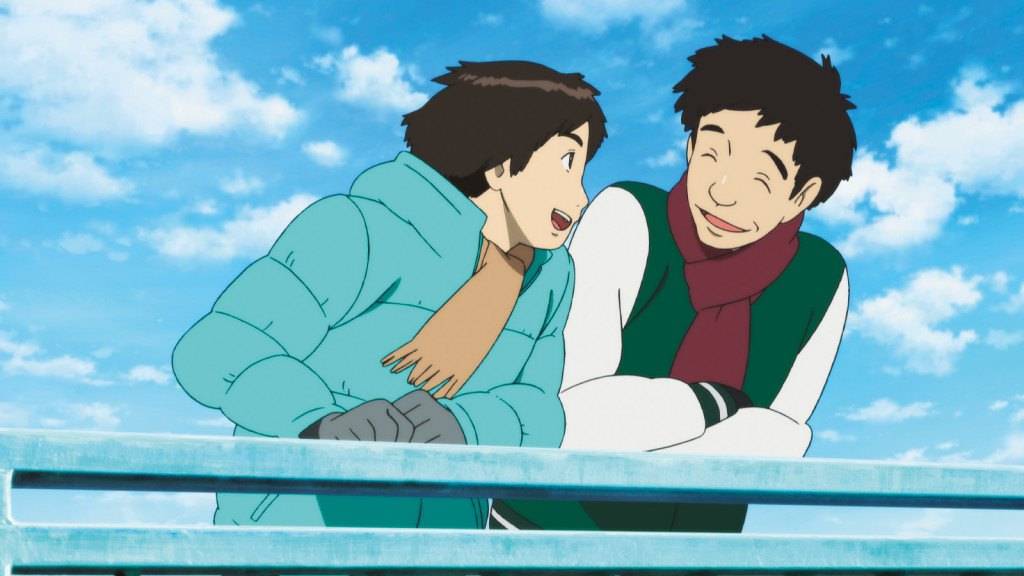 'Colorful' is the type of supernatural drama film that may bring anyone to tears and elicit strong emotions in its audience. It is not, however, a tearjerker in the vein of 'Grave of Fireflies,' but rather a dramatic portrayal of the inner workings of the world. The film follows a miserable and sad soul who arrives at the train station death, telling a story of self-realization and second chances. While there, authorities inform the soul that it has won a lottery and is one of the select people who will be given a second chance at life. Unfortunately, the protagonist has no desire to relive his life, but he has little choice but to comply because he does not have much of a choice.
When he is reborn in the body of a 14-year-old suicide victim named Makoto, the spirit is entrusted with discovering his crimes and the reason for his death. The soul, with just six months on his hands, begins on an unexpected trip, discovering the value of second chances along the way.
Doukyuusei (2016)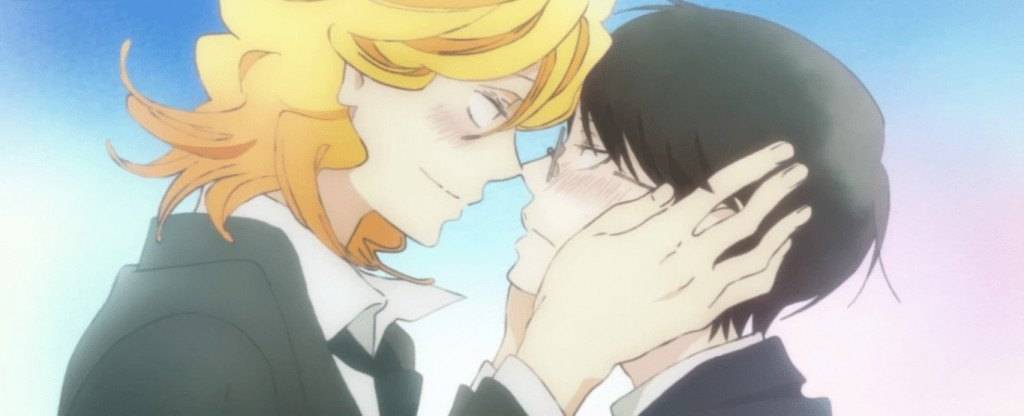 'Doukyuusei' is one of the greatest anime romance films ever made. Rihito Sajou and Hiraku Kusakabe are two people with opposing personalities and few similar interests in the film. Rihito is what you might call a bright student. He excels in his academics and received a perfect score on the high school admission exam. Hiraku Kusakabe, on the other hand, enjoys music and is a member of a band that plays the guitar. He is attractive and well-liked by females.
It's more likely that two persons from wholly different worlds will not meet paths. However, as the music festival approaches, these two people's paths cross. Rihito needs to prepare for the chorus and is provided assistance by Hiraku. As a result of this, the two begin to meet frequently and soon begin to enjoy each other's company. Hiraku confesses once the emotions turn into love. Rihito initially withdraws due to his direct demeanor, but he gradually becomes involved in this romantic relationship as well. But what is in store for these two unusual lovebirds in the future? The only way to find out is to see the movie. You can listen to 'Doukyuusei' online.
Grave of the Fireflies (1988)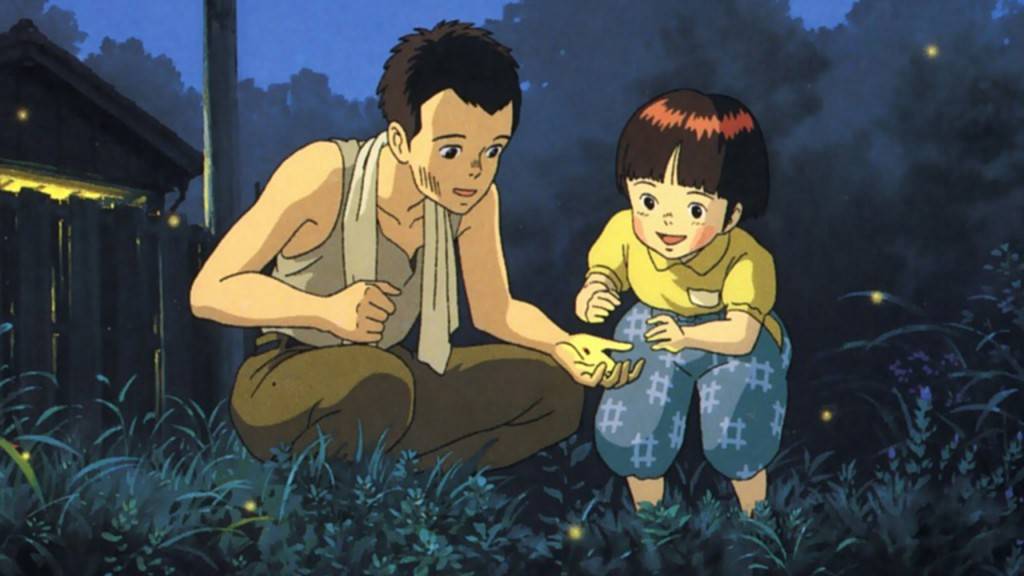 This story is set in 1945, following Japan's surrender at the end of World War II. The film is told in flashbacks, beginning with Seita dying alone at the train station at the start of the story. Seita and Setsuko are two siblings whose mother died of burns sustained during an American bombing and whose father works in the navy and is striving to make ends meet. It's a terrible tale of a period when compassion and basic necessities were in short supply. The film depicts the hardships of war and how they effect a country's population. It's a beautifully shot film with an emotional conclusion that will leave you in tears. Vudu is where you can rent the anime.
I want to eat your pancreas (2018)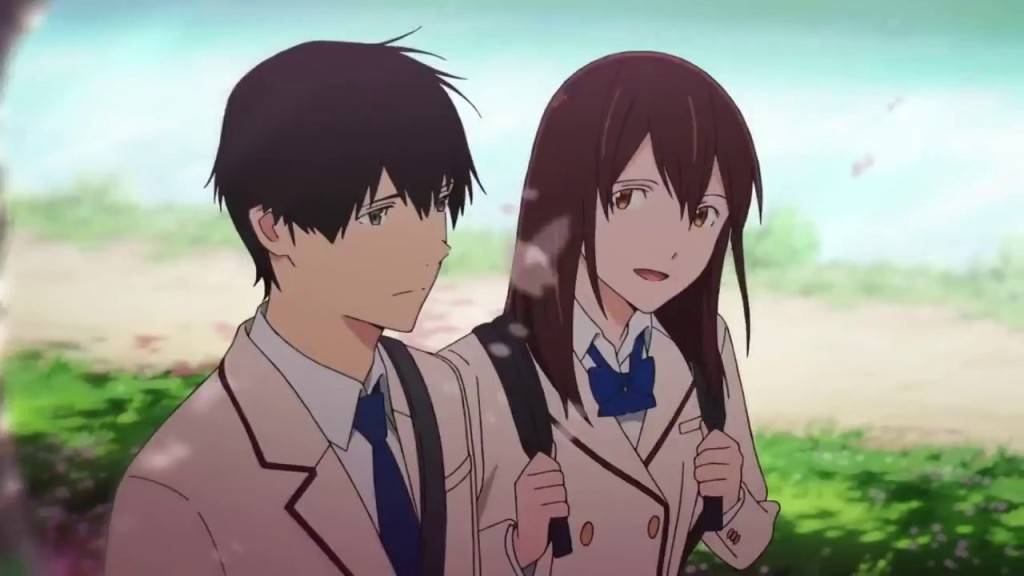 Haruki Shiga is a cold-hearted adolescent who spends much of his time reading books and has no interest in other people's lives. When he comes upon his effervescent classmate Sakura Yamauchi's private diary, in which she details her battle with terminal illness, he is taken aback. Despite Haruki's lack of sympathy for her, the two create an unbreakable friendship as they get to know one another. Would the heroine be able to come to grips with the immense gaping hole her departure will create as she approaches death?
Into the Forest of Fireflies' Light (2011)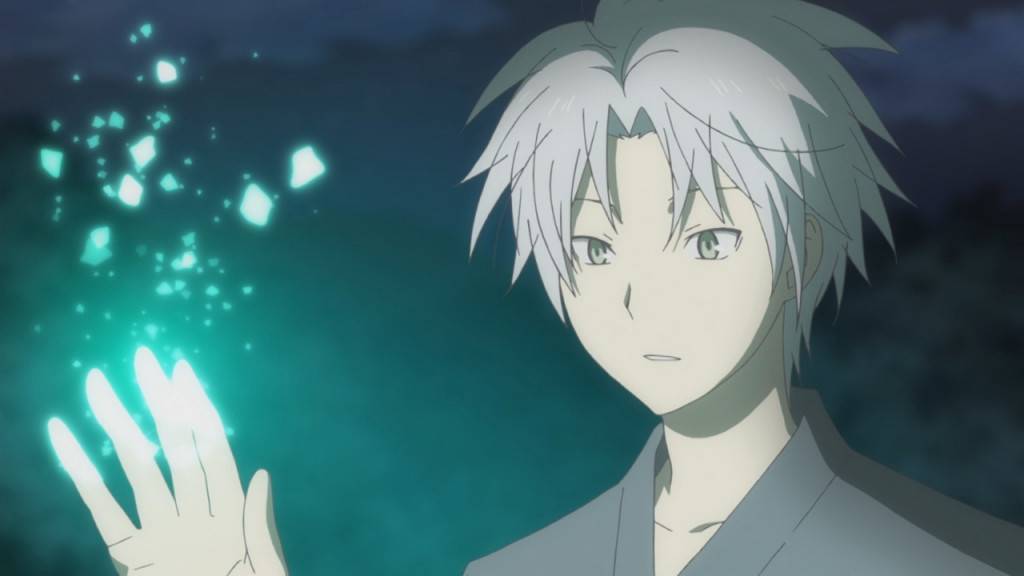 This is a romance animation film about a six-year-old girl named Hotaru Takegawa who becomes trapped in a forest inhabited by ykai and a mountain ghost. A mask-wearing, human-like entity named Gin finds her and tells Hotaru that if he is touched by a human, he will vanish forever. Hotaru is led out of the woodland by Gin. Over the next few days, Hotaru travels to the forest to meet Gin, and despite their differences, they become friends.
She leaves Gin at the end of the summer, but she vows to visit him every summer vacation. Gin and Hotaru struggle with their blossoming romance and unknown future together as the years pass, while Gin wishes to touch her. Gin takes her on a date to a spirit-hosted forest event. A young youngster infiltrates the spirit festival and gets his hands on Gin. Gin and Hotaru embrace and declare their love for one another before he vanishes.
Kimi no Na wa. (2016)

Mitsuha Miyamizu is a Japanese high school student who lives in the countryside. But she is always pining for something she doesn't have, such as life in the frantic Tokyo metropolis. She fantasizes about living as a male in a bustling city and experiencing the highs and lows that such a lifestyle entails. Taki Tachibana, on the other hand, is no stranger to the hustle and bustle of city life, having grown up in Tokyo. He struggles to balance his part-time work with his academics. He has a short temper and is impatient, despite his good intentions.
Mitsuha awakens one day to discover herself in the body of a boy in Tokyo metropolis, for unknown reasons. Her dream appears to have materialized overnight. Meanwhile, Taki is taken aback when he wakes up in the countryside dressed as a female he has never met before. Both of them are perplexed and want to learn more about this strange occurrence, while also looking for the other. Their combined efforts set them on a collision path that will forever alter their lives. The movie is available to rent on Amazon.
Kono Sekai no Katasumi ni (2016)

No one benefits from war. Our planet has been through two World Wars, both of which have had catastrophic effects on people's lives and humanity's progress. Both have been well-documented in popular culture and have been the subject of numerous films and books. One of the films on the long list is 'Kono Sekai no Katasumi ni,' which isn't just about sorrow and loss, but also about how to enjoy life to the fullest in difficult times. Suzu Urano is a bright and diligent adolescent. After marrying Shuusaku Houjo at the age of 18, she is forced to relocate to Kure, a small village in Hiroshima. Shuusaku works as a clerk at the naval base.
Even though there is a scarcity of food, Suzu does her best to take care of the household and cook meals for her family during the war. However, the US attacks on Hiroshima in the final stages of the war had terrible consequences for the people who lived in the area. Suzu gives her all to take care of her family and live her best life with nothing but sheer courage and resolve. The touching film is available to see on YouTube.
Omoide no Marnie (2014)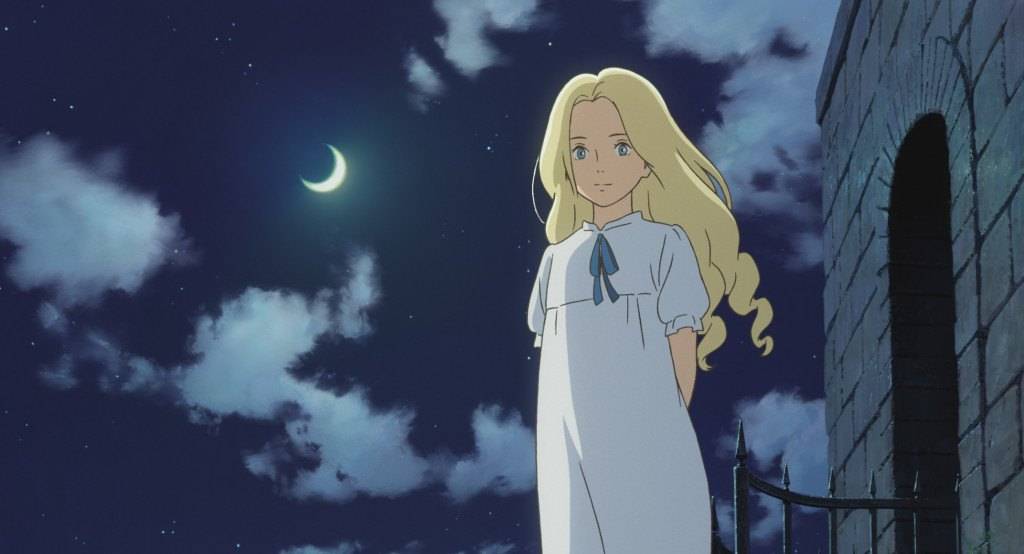 'Omoide no Marnie' is a heartbreaking film about friendship and self-discovery. Anna Sasaki is a little girl who suffers from asthma problems on a regular basis. She lives with her foster parents and likes to be alone because she suffers from social anxiety and finds it difficult to establish new friends. Concerned for Anna's health, her parents contact a doctor, who recommends that they send her to the countryside, where the simple lifestyle may be more suited with her disposition.
Anna leaves to a village to live with his aunt in the coming days, and she spends much of her time there painting. She is oddly drawn to an abandoned cottage named Marsh House that she discovers by mistake. Anna's curiosity leads her to Marnie, a young woman who lives there. She and Marnie quickly become close friends, and the latter's upbeat demeanor aids the protagonist in becoming more social. But Marnie isn't well-known in the area, so who is this mystery girl Anna keeps running into? Is she concealing some unspoken truth? The movie is available to rent on YouTube.
Perfect Blue (1998)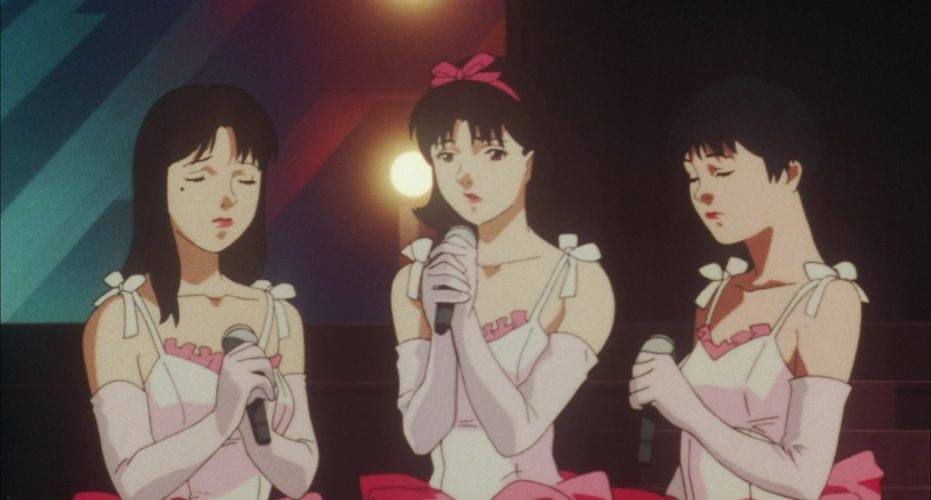 'Perfect Blue,' based on a novel by Japanese novelist Yoshikazu Takeuchi, is a critically acclaimed film that has received numerous accolades and nominations. However, before you decide to view this video, you should be aware that it contains a lot of adult content and topics that are not acceptable for children.
Mira Kirigoe, a well-known pop singer and member of the popular J-pop idol group CHAM!, stars in the film. She leaves her band, though, to pursue her dream of becoming an actor. However, she quickly discovers that it is difficult to shake her J-pop idol image, and her acting continues to receive mixed reviews. She began taking on more difficult jobs, but she was still unable to achieve the success she had hoped for. Meanwhile, an adoring admirer takes Mira's job choice very seriously and begins stalking her. Then anonymous websites appear, documenting every minute of her life. In addition, her former group is doing fairly well without her, which gradually begins to wear Mira down as she begins to lose her sanity. The movie is available to rent on Amazon.
Plastic Memories (2015)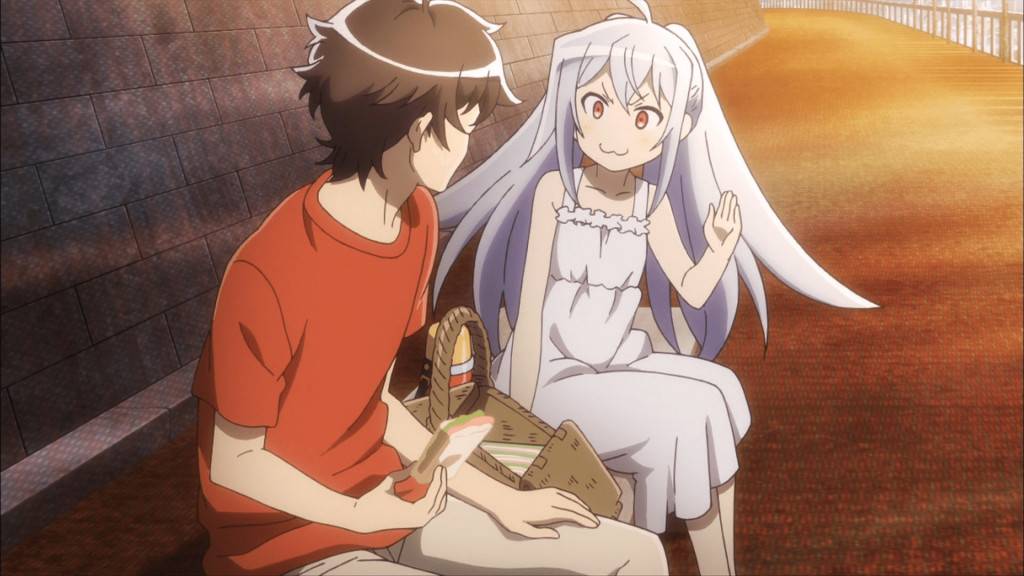 Tsukasa Mizugaki, a young adult, finds a prestigious employment at the Sion Artificial Intelligence Corporation, which manufactures extremely advanced androids, after failing the college admission exam. They have a shortened lifespan of nine years before becoming hostile or rogue, yet being indistinguishable from normal humans. Tsukasa works at Terminal Service One with Isla, a gorgeous android, after joining the firm. The protagonist comes to terms with her love for Isla as they work together, as well as the android's nearing expiration date. The animation can be viewed here.
The Girl Who Leapt Through Time (2006)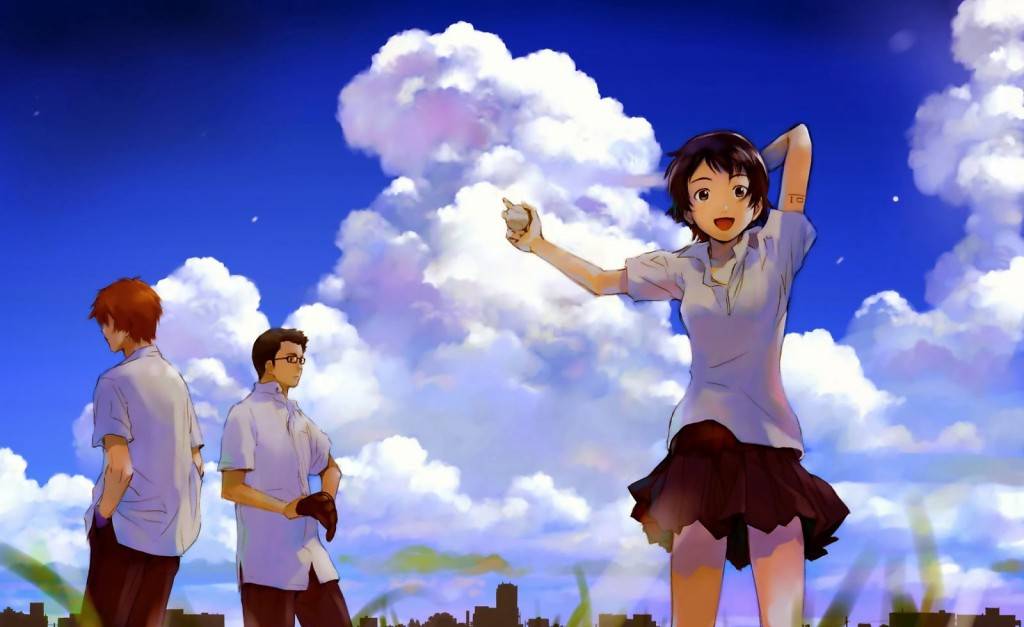 This film is a rough sequel to Yasutaka Tsutsui's novel of the same name, which was published in 1967. It follows the same basic plot of a little girl who has the ability to travel through time. Makoto (one of the key protagonists) begins by using time-leaps to solve problems for fun, but she soon learns that her actions might have negative consequences for others. Her irresponsible time travel takes its toll, culminating in a devastating finale in which one of her pals pays the ultimate price with his life. The film brilliantly depicts the impact of attempting to change the world with your powers without considering the consequences. The movie can be seen here.
Violet Evergarden (2018)

Violet Evergarden will finally be able to live a normal life once the four years of war and slaughter are finished. She quickly finds work as an Auto Memory Doll at CH Postal Services, where she is responsible with trancribing people's emotions, heartbreaks, regrets, and thoughts onto paper. Violet finds herself on a path of self-discovery as she helps her customers rebuild their lives, changing her outlook on life and giving her everyday challenges a new significance. Funimation is where you can view the anime.
Whisper of the Heart (1995)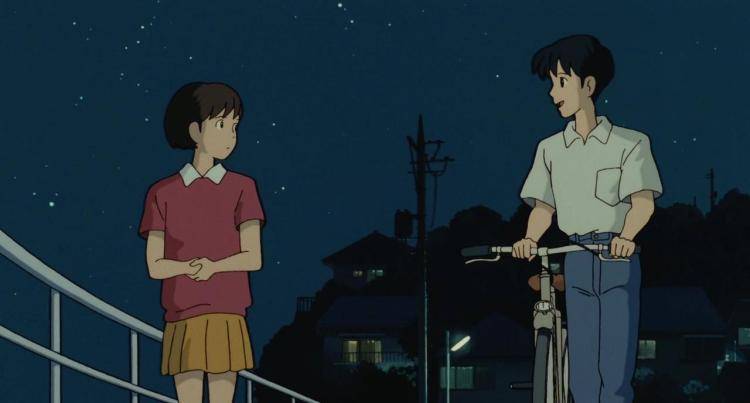 Shizuku Tsukishima, a 14-year-old girl who is presently on summer vacation, is a free-spirited and joyful young lady. She enjoys spending her free time at the local library, where she notices that a lad called Seiji Amasawa frequently checks out the books she reads. Shizuku discovers a strange cat sitting near her on the local train one day. Shizuku chooses to follow the mysterious cat to see where it goes, and she soon comes across an antique shop managed by Nishi, the grandfather of the mystery lad who shares her literary tastes.
Seiji and Shizuku become fast friends, and while Seiji knows what he wants and how to achieve it, Shizuku is still unsure of her own abilities. When she discovers "The Baron," a bizarre cat statuette in the shop, it's as if the statuette whispers something to her, tugging at her heart and providing the inspiration she so much needed. Shizuku is pushed beyond than she could have dreamed by a single voice, and her life is permanently changed. The movie is available on HBO Max.
Wolf Children (2012)

Hana, a nineteen-year-old college student, falls in love with a classmate who is a werewolf in disguise and can transform into a wolf at will. His and Hana's wolf children are Yuki, a daughter, and Ame, a son. Their father dies soon after Ame's birth, leaving Hana to care for the two werewolf children. She whisks them away to the countryside, far from prying eyes. Hana is struggling to make ends meet while dealing with her children's decisions, as the youngsters are unable to control their change. 'The film depicts the toll that parenthood takes on parents, especially when there is only one of them and the children are not typical and require special care. The animation can be viewed here.
Your Lie in April (2014 – 2015)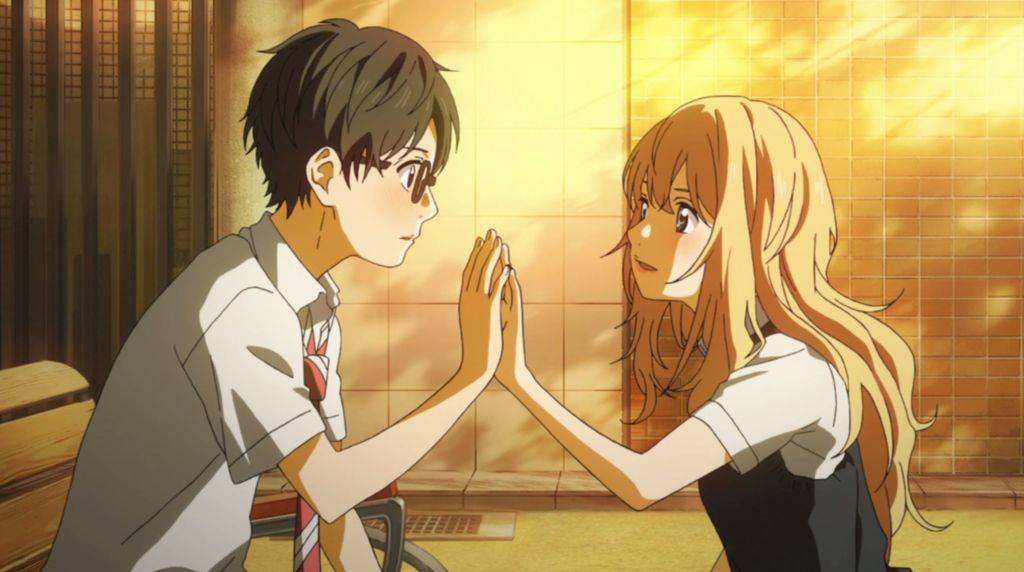 Kousei Arima is a brilliant pianist whose mastery of difficult musical notes has astounded even the most accomplished instrumentalists. Anyone who has heard him perform knows he has a promising career ahead of him, but that all changes when her mother passes away. The pain of losing her is so intense for the youngster that he is unable to listen to music when he is playing. His existence for the next two years is marked by sadness and a complete lack of ambition.
When Kousei first sees a gorgeous violinist called Kaori Miyazono, though, things start to look up. She persuades the human metronome to not only face the music, but also to perform in front of a live audience, in just a few more weeks. While Kousei progressively develops feelings for her, he has no idea that Kaori is concealing a horrible secret from him that could change his life forever. 'Your Lie in April' is available on VRV.
Our Team DCS includes 5 different writers proficient in English and research based Content Writing. We allow them and encourage them to follow the Entertainment news all day long. Our posts, listicles and even the exclusives are a result of their hard work.