I've coped with death, grief, and loss since the age of nine, according to a statement made by Lisa Marie Presley, as quoted by the BBC. She was that old when Elvis Presley, her father, passed away at age 42 from a heart attack. Presley would experience disappointments, challenges, and heartache for the rest of her life. She had a self-destructive streak and rebelled during her adolescent years. Her union with Michael Jackson made her easy pickings for the tabloid press and put a strain on her mental health. All of her marriages ended in divorce. The 2008 birth of her child caused her to develop an opiate addiction. In 2020, she also lost her son Benjamin Keough to suicide.
According to her obituary in The Guardian, Presley withdrew from the public eye after that final catastrophe. Presley did venture out into the public one more in her final year of life—for her father's celebrations and to attempt and wrap up some loose ends—despite the fact that her own early death at the age of 54 looked to be one last catastrophe.
SHE HAD BEEN FIGHTING HER BUSINESS MANAGER AND EX-HUSBAND IN COURT FOR SOME TIME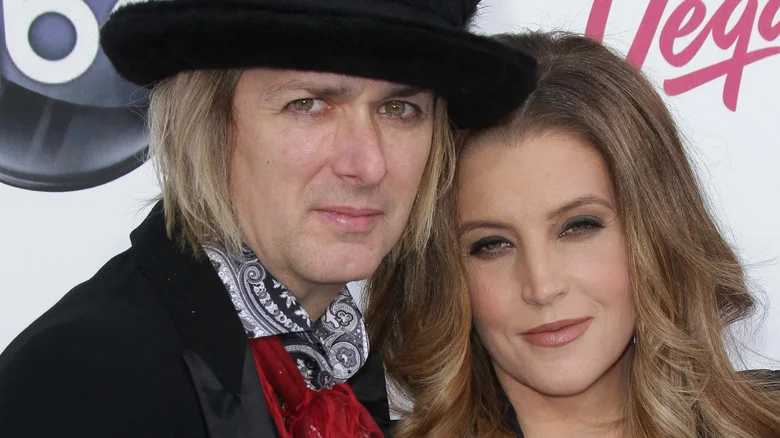 Lisa Marie Presley finished settling years-old legal disputes in 2022. The fortune she inherited from her father was mostly managed by Presley's business manager, Barry Siegel, for years. Siegel also played a key role in the 2005 agreement Presley struck over Elvis Presley's intellectual property rights. However, Presley and Seigel had filed opposing lawsuits against one another by 2018, according to Reuters: While Seigel claimed that a spendthrift Presley had stiffed him on $800,000 worth of payments, Presley claimed that Siegel's poor management had cost her millions.
Financial matters related to Presley and her former spouse Michael Lockwood were raised in court. According to Entertainment Tonight, she filed for divorce from Lockwood in 2016 after a protracted and contentious custody dispute over their twin girls. The divorce wasn't finalized until 2020, and the dispute over child support and custody persisted far into 2022. In November of that year, The Blast reported on disputes over legal costs associated with the lawsuits. The publication obtained court records demonstrating that Presley received over $104,000 per month from businesses connected to her father, in addition to another $4,361 per month for her work with Graceland. This, however, was insufficient to pay off her debts, which were reportedly worth $4,000,000.
SHE WROTE ABOUT HER EXPERIENCES WITH GRIEF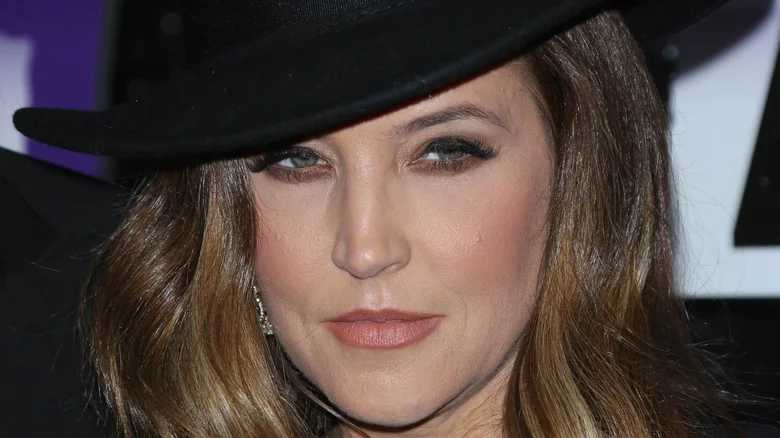 Benjamin Keough, Lisa Marie Presley's youngest child by her first husband Danny Keough, passed away from a gunshot wound in 2020. The loss was immeasurable for Presley, who had been particularly close to Keough and whose death was determined to be a suicide, according to the BBC. She virtually completely disappeared from the public eye after his passing, according to The Guardian, in order to deal with the bereavement.
Presley went public on National Grief Awareness Day in 2022 to discuss her experiences with the past two years. She picked up a pen and penned a little essay for People. She brought up three points based on her own experience: that grief is a normal emotion that lasts a lifetime; that those who are grieving need a support system but frequently are unable to keep one; and that tragic and early losses, such as the death of a child, can lead to judgment and rejection of the survivors. Presley made the implication that longtime friends and relatives had abandoned her since Keough's passing, while she had found assistance in support groups and with a select few familiar faces.
Presley stressed the difficulty of continuing on as he urged anybody who knew someone going through a loss to contact out in assistance. She claimed that her daughters were the ones that inspired her to take action.
Please contact the National Suicide Prevention Lifeline by dialing 988 or by calling 1-800-273-TALK (8255) if you or someone you know is having suicide thoughts.
SHE WAS LIVING IN A RENTED (AND SPACIOUS) HOUSE
In the year 2020, Lisa Marie Presley made the decision she no longer wanted to remain in the house she had lived with her son, Benjamin Keough. According to the Express, Presley spent $1.8 million in 2020 to purchase a five-bedroom property in Calabasas, California. A number of well-known celebrities still live in the area, which was largely constructed on land that Warner Bros. originally used as filming sites. However, Keough committed suicide there four months after Presley acquired her home.
Although Presley made $2 million from the sale of the mansion, she stayed put. She relocated to a six-bedroom, three-acre New England-style home with six bedrooms in the same neighborhood. According to the Los Angeles Times, Presley rented the home for the remainder of her life and was present when she had the cardiac episode that ultimately caused her death.
Please contact the National Suicide Prevention Lifeline by dialing 988 or by calling 1-800-273-TALK (8255) if you or someone you know is having suicide thoughts.
SHE ENJOYED, AND HELPED PROMOTE, HER FATHER'S BIOPIC
At the conclusion of her life, Lisa Marie Presley's main concern was dealing with her son's death's grief. She returned to the spotlight in 2022, however, as a result of a celebration and tribute to her father. When Baz Luhrmann's grandiose musical biopic "Elvis" made its debut that year, Presley praised it on Instagram. She was really pleased with the way Austin Butler portrayed her father. Presley opined that "his performance is unprecedented and finally done honestly and respectfully," calling it "my modest opinion."
Prior to the film's debut, Presley and Butler would appear together for an interview with ABC 20/20 (via ABC News). Before the women's handprints were placed in cement at Grauman's Chinese Theater as part of a ceremony, Butler and Luhrmann presented Presley, her daughters, and her mother. Presley also took part in the movie's promotional tour, where she met other cast members and their families. Rita Wilson, the wife of late actor Tom Hanks, posted a memorial on Instagram following her passing and recalled their time on the tour.
SHE APPEARED AT GRACELAND AND THE GOLDEN GLOBES JUST BEFORE HER DEATH
Graceland held a four-day celebration at the start of 2023 for what would have been Elvis Presley's 88th birthday. A performance by the Memphis Symphony Orchestra and a special 50th-anniversary airing of the televised concert "Aloha from Hawaii" were among the events promoted on the house's official website. On January 8, her father's real birthday, Lisa Marie Presley was present for a speech that was given early in the morning. You're the only ones who can get me out of my house, she addressed the throngs of fans there.
However, Presley would make another public appearance shortly later to promote the movie "Elvis" at the 2023 Golden Globes. As Austin Butler was being interviewed by Entertainment Tonight, she suddenly appeared behind him. Billy Bush then interviewed her on ExtraTV. The video, in which she clutched onto her buddy Jerry Schilling, was titled "Unsteady" by Extra. It took just two days for Presley to pass away.
WAS SHE GOING TO TESTIFY IN THE DANNY MASTERSON TRIAL?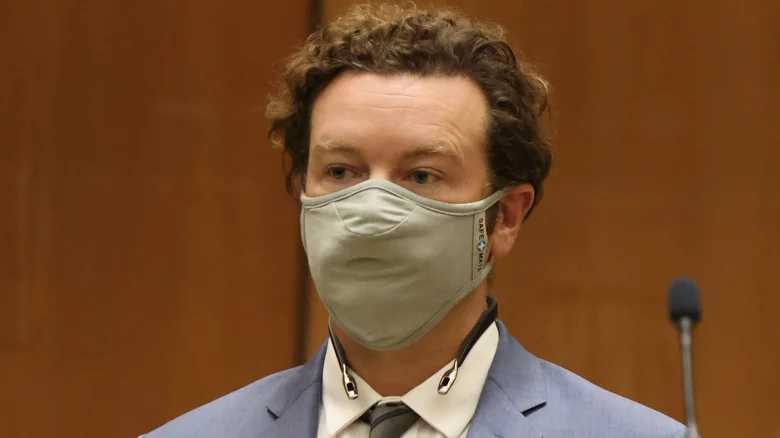 The actor Danny Masterson's rape trial in 2022 presented a potential problem for Lisa Marie Presley. According to the Irish Examiner, Presley was a Scientologist until 2014 and Masterson was a practicing Scientologist as of February 2023. In Masterson's trial, the prosecution asked for her testimony regarding an incident from 2003. Tony Ortega of The Underground Bunker (via ABC 7) claims that the church allegedly instructed Presley to discourage Masterson's victim from reporting the rape to the authorities.
Presley was summoned, but according to Deadline, she said she couldn't recall the incident's circumstances in a private interview before the trial. The judge determined that her and the church's potential role in intimidating the victim was an issue of obstructing justice and unrelated to the specific rape charges against Masterson. In the end, the prosecution decided against using her as a witness.
Presley might have changed his mind about testifying. Just two days before Presley's passing, the prosecution attempted to construct a second trial against Masterson after a mistrial was ruled. The Daily Mail published a piece with a headline alluding to her potential testifying in future legal proceedings against Masterson, but it provided no other details beyond a synopsis of her involvement in the matter previously.
Help is available if you or someone you know has experienced a sexual assault. Visit the website of the Rape, Abuse & Incest National Network or call the National Helpline of RAINN at 1-800-656-HOPE.
THERE WERE RUMORS ABOUT HER HEALTH AND DRUG USE BEFORE HER DEATH
As much as Lisa Marie Presley was in the public glare in 2022, her actions and appearance sparked rumors. After she passed away, rumors regarding her health started to circulate on tabloid and gossip websites. According to unnamed sources cited by The Sun, Presley had withdrawn into herself following the death of her son and was dependent on her surviving children and ex-husband Danny Keough for assistance. According to the same sources, Presley's close friends worried that she might pass away too soon like her father.
Anonymous suggestions were used by TMZ to create its own rumor bundle. According to their sources, Presley battled an opioid addiction in the past but relapsed after the death of her son. She was cited as proof for her actions at the 2023 Golden Globes, when she clung to her buddy Jerry Schilling's arm. Prior to the wedding, she was also claimed to have undergone plastic surgery to enhance her appearance, a campaign that was said to have benefited from weight loss medication.
There is assistance available if you or someone you know needs it for addiction-related problems. Visit the Substance Abuse and Mental Health Services Administration website or call 1-800-662-HELP for information about SAMHSA.
SHE ALLEGEDLY HAD FAMILY TENSIONS BEFORE HER DEATH
According to Sky News, shortly after Lisa Marie Presley passed away, her mother Priscilla disputed the wording of her final will and testament, citing possible forgery. The conflict might have pitted Priscilla against Riley Keough, Lisa Marie Presley's replacement for Priscilla as successor trustee of her living trust. Several tabloids implied that Presley and her mother and other family members had been at conflicts before she passed away.
Presley and Priscilla allegedly had a falling out to the point where they had no relationship to speak of, according to "TMZ Investigates: Lisa Marie Presley: Unending Tragedy" (via the New York Post). Any displays of affection made during a marketing for the "Elvis" biopic or at Presley's burial and memorial service were meant to be seen by the public. Presley was also rumored to have a strained connection with one of her ex-husbands, Michael Lockwood, who had a contentious romance with another of Presley's ex-husbands, Danny Keough.
According to the same documentary (via The Daily Mail), Presley purchased three life insurance policies just before she passed away, enabling her to leave her three kids a multi-million dollar fortune. Questions about child custody and possible future interaction between the extended family and her two youngest daughters by Lockwood shaped their own future.
Our Team DCS includes 5 different writers proficient in English and research based Content Writing. We allow them and encourage them to follow the Entertainment news all day long. Our posts, listicles and even the exclusives are a result of their hard work.