Spanish mystery-thriller "Infiesto" from Netflix is set in the small mining town of Infiesto in 2020 against the backdrop of the COVID-19 pandemic. The story centres around the case of a woman who was reported missing and then turned up years later. Samuel Garca and Castro, two investigators, are called to the town to investigate this weird and peculiar case. Some sinister secrets are revealed as their inquiry progresses.
Isak Férriz, Iria del Rio, Juan Fernández, and José Manuel Poga are among the exceptional ensemble cast in Patxi Amezcua's crime drama film, which also serves as its writer and director. The film examines many different themes and topics, including detectives and a challenging case. In light of this, if you enjoy viewing these kind of movies, you might also want to check out the suggestions listed below. The majority of these films, including "Infiesto," are available on Netflix, Hulu, or Amazon Prime.
Gone Baby Gone (2007)
The 2007 crime thriller film "Gone Baby Gone," co-written and directed by Ben Affleck, is based on the 1998 Dennis Lehane novel of the same name. It follows two private investigators, played by Casey Affleck and Michelle Monaghan, as they look into the kidnapping of a young girl who was taken from her single mother's apartment. The investigators in "Gone Baby Gone" are a man and a woman team, just like in "Infiesto," as they navigate various challenges to solve the bizarre case.
Kiss the Girls (1997)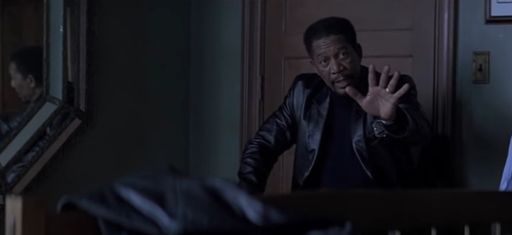 Kiss the Girls is a 1997 neo-noir crime drama film directed by Gary Fleder that is based on the best-selling 1995 James Patterson book of the same name. It stars some of the biggest names in Hollywood, including Morgan Freeman, Ashley Judd, Cary Elwes, and Alex McArthur. The story centers on Dr. Kate McTiernan, who is kidnapped and ends up in a mysterious lair with several other captive women. She escapes the kidnapper's grasp somehow, and she subsequently joins forces with Detective Nick Ruskin, who thinks the person they are hunting for is a serial murderer known as Casanova. The fact that "Kiss the Girls" and "Infiesto" both deal with kidnapping, serial murders, and detectives is what connects them.
Marshland (2014)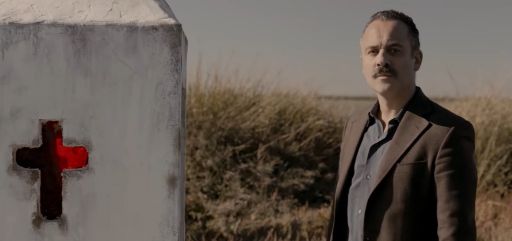 Spanish mystery-thriller "Marshland" (originally named "La isla mnima"), co-written and directed by Alberto Rodriguez, is set in 1980 in a little village close to Coto of Doana. Similar to "Infiesto," it centers on two investigators who are dispatched from Madrid to the aforementioned village to investigate the abduction of two teenagers. For the time being, they must put their differences aside and work together to prosecute the offender. Both "Infiesto" and "Marshland" deal with kidnapping, two investigators, a creepy town, and a killer.
May God Save Us (2016)
Another Spanish criminal thriller on the list, "May God Save Us," was originally titled "Que Dios nos perdone." Rodrigo Sorogoyen co-wrote and directed this movie. The story, which takes place in Madrid in the summer of 2011, centers on two investigators named Velarde and Alfaro who are tasked with solving the rape and murder cases of senior women carried out by a vicious serial killer. The two have to solve the case and get the offender quickly before the killer gathers additional victims. A crisis of some type serves as the setting for both films in question. While the COVID-19 pandemic issue is the setting for "Infiesto," "May God Save Us" focuses particularly on the economic disaster. Additionally, the films are linked by their common themes of targeted brutality against women and serial killers.
Regression (2015)
Regression is a 2015 psychological thriller film written and directed by Alejandro Amenábar that follows a detective and a psychoanalyst as they delve deeply into a case of sexual assault committed by a guilty man who doesn't remember the crime and stars Ethan Hawke, Emma Watson, David Thewlis, and Lothaire Bluteau. The two discover evidence of a satanic cult being responsible for everything as a result of their search for explanations. The investigation of a bizarre case by two experts of the opposite sex and the existence of a cult are two themes and subjects that connect "Regression" and "Infiesto."
The Body (2019)
The Body, an Indian mystery thriller film directed by Jeethu Joseph, is a remake of the 2012 Spanish film of the same name by Oriol Paulo. It centers on the mysterious disappearance of a woman's corpse from the morgue. Detective Jairaj Rawal, played by Rishi Kapoor, is given the case and sets out to find the truth. Ajay Puri, the woman's husband, is the main suspect, but Jairaj quickly learns that the case has considerably more complexity than he anticipated. The Emraan Hashmi-starring film has some similarities to "Infiesto" even though neither serial killings nor a missing person who is still alive are involved. It is a detective film with many of twists and turns that keeps you on the edge of your seat.
The Invisible Guardian (2017)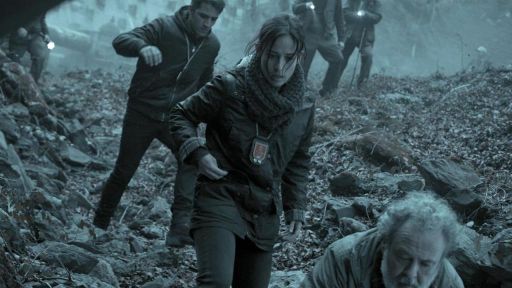 The 2017 Spanish thriller film "The Invisible Guardian" (originally titled "El guardián invisible") was directed by Fernando González Molina and is based on the Dolores Redondo novel "El guardián invisible." The story follows Amaia Salazar, an FBI-trained cop who is compelled to go back to her hometown of Navarre after the body of a murdered juvenile girl is discovered. Amaia is in charge of the investigation and is working hard to avoid letting her previous demons get in the way of her goal to find the person guilty for the town's teenage deaths. Apart from the fact that they are both Spanish films, "The Invisible Guardian" and "Infiesto" have a female case manager and a serial murderer who primarily targets women in a small town in common.
The Little Things (2021)
The Little Things, directed by John Lee Hancock, is another crime thriller on the list. The early 1990s LA-set film, starring Denzel Washington, Rami Malek, and Jared Leto, follows two detectives named Joe Deacon and Jim Baxter as they put their differences aside and cooperate to look into a string of unsolved deaths in the area. Joe and Jim in "The Little Things" also conclude that all the murders are connected and that a single criminal may be to blame, just as Samuel and Castro in "Infiesto" do when they recognize a pattern.
Our Team DCS includes 5 different writers proficient in English and research based Content Writing. We allow them and encourage them to follow the Entertainment news all day long. Our posts, listicles and even the exclusives are a result of their hard work.