If you're scrolling on Netflix, maybe you find yourself being pulled to the horror section. You might already be a little scared, but you're determined to watch a scary movie that doesn't have 10 more coming after it. If it seems like you've watched all the horror movies that graced movie theatres at one point, you should look at Netflix originals. When streaming services make their own movies, they aren't always the best, but there are a few great ones among them. Here are 11 original horror movies on Netflix that you should watch.
1922 (2017)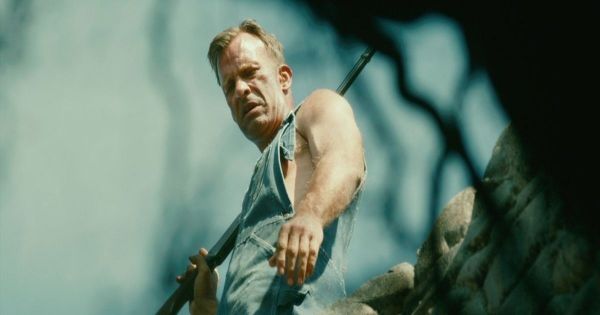 Rats. Lots and lots of rats. Stephen King's novella 1922 was adapted into a movie in 2017 and received a steady reception for its take on the book. In 1922, a man does something extreme because he doesn't agree with his wife's plan to move. Instead of making a deal with her, he asks his son to help him kill her. After the deed is done, rats start to fill the home and tear it apart. The son, Henry, leaves with his girlfriend, leaving his father alone in a house that is falling apart fast. You'll enjoy the end as justice is rightfully served to all members of the movie.
Calibre (2018)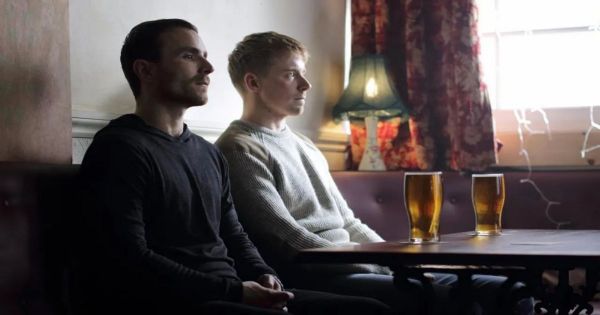 There are times in the horror movie genre where the audience is watching and shouting to the characters, "Don't do it!" It's a universal experience when watching a thriller or horror movie — that feeling of dread as you watch the characters do something incredibly stupid. You'll experience that in Calibre, when the characters shoot a young boy and then his father, and then instead of going for help, they bury the bodies without telling anyone, hoping to just forget about the situation and move on with their lives. Obviously, this doesn't happen. It feels like a real situation as the characters struggle with the right thing to do and also reap the consequences.
Cam (2018)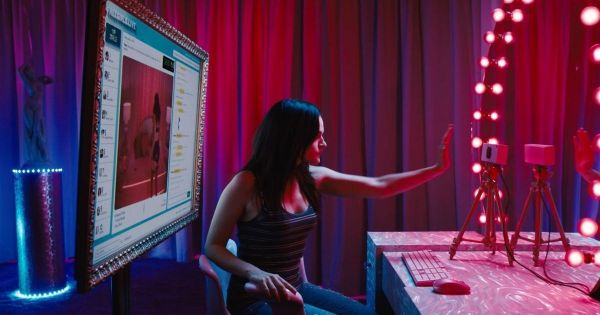 The movie Cam was based on the writer's time as a cam girl, which might make you scratch your head if you've seen the movie. Cam follows a woman named Alice, who's a cam girl on a popular site and longs to be the number one streamer that the company has, doing intense things to gain viewers and fans. She even fakes her own death to make people's dreams come true. One day, she realises that there's a cam girl that looks just like her and is using her exact name while she streams, meaning that she has a doppelganger. Cam is paced in a really great way and will have you trying to figure out what's really going on as the film progresses.
Gerald's Game (2017)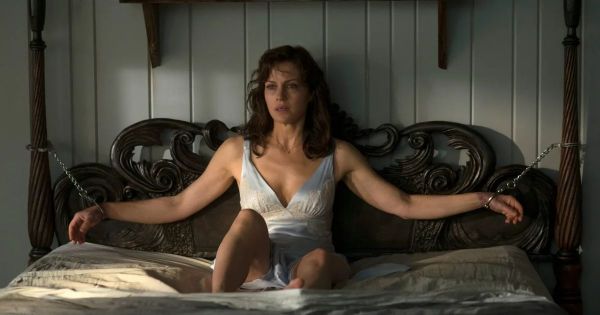 Gerald's Game, based on the Stephen King novel of the same name, will truly take you on a wild ride. When a couple heads to a remote cabin, they decide to try something new in the bedroom to spice it up. When everything goes wrong and Gerald dies on top of his wife, she is handcuffed to the bed. Terrible things happen to her while she's trapped, and you'll feel real terror when you realise the front door is still open! Also, if you don't like body horror, the scene where she slides her hand out of the cuff will surely make you sick.
His House (2020)
His House is a slow-burning psychological thriller that doesn't use gore but instead builds up tense scenes that will give you a nice startle. The movie is about a couple from South Sudan who move to Britain. When they get there, they are mistreated by their neighbours and other people. Not only that, but the couple quickly comes to realise that their home is inhabited by a night witch, that creates a monster that lives in the walls, and creates warped memories and dangerous scenes that the couple is put through. As the movie's ending plays out, the plot twist will make it worth watching, and you'll be more confused than ever as the credits roll.
Hush (2016)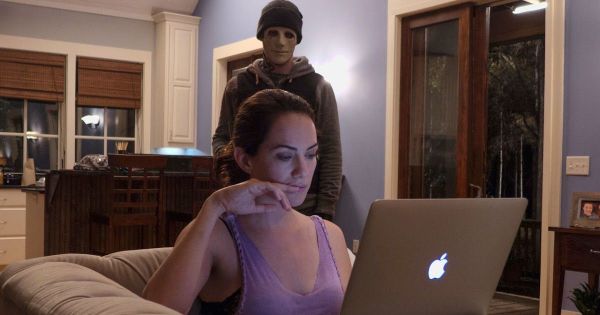 Hush, starring Kate Siegel, is a downright masterpiece. It's a home invasion story with a twist that's new, so it doesn't appear like any other thriller you might have watched before. Our main character lives in an extremely secluded house in the middle of the woods, and when a masked assailant enters her home, she's not aware of it right away because she's deaf. There are plenty of heart-stopping scenes, and one incredibly gruesome moment that will sell you on this movie.
May The Devil Take You (2018)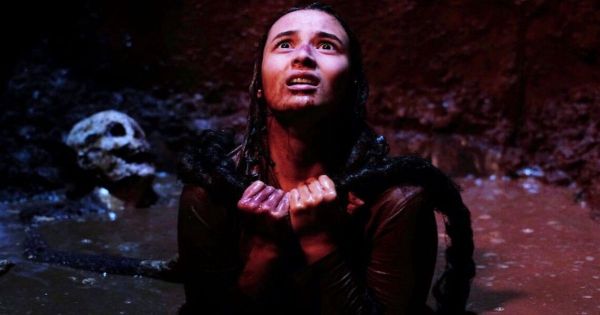 A good old-fashioned supernatural flick that will give you goosebumps and might encourage you to leave the light on before bed. May the Devil Take You is an Indonesian horror movie that shows what happens when people mess with a satanic ritual to get something for themselves. A powerful supernatural presence is released and attacks several members of a family, which in return reveals heavy secrets and earth-shattering revelations. Plus, if you enjoy a good scare about dolls and possession, give this movie a try.
The Babysitter (2017)

At first glance, The Babysitter might seem like a cheesy horror movie that capitalises on its recognisable cast. And it is exactly that, which is also why it's so good. It leans into the tropes that we constantly see in horror films; the characters playing distinct roles and tropes that are familiar to us. For example, a jock who can't seem to die, a "token" black character, a girl who is too sexualized, and a virgin who is killed. This movie works because it looks like a joke about horror movies, but it is still original and interesting in its own way.
The Perfection (2018)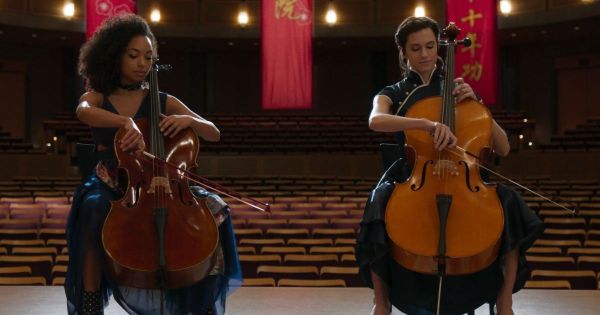 The Perfection is a good choice if you want to watch a scary movie that will make you feel a little sick. From the gore to the content of the plot, this movie will have you hooked the entire time you watch it, with the twists keeping you engaged and on the edge of your seat. Alison Brie and Logan Browning star in this masterful thriller about how abuse and power games affect people. Both characters are violinists, and they both learn from a man named Anton who abused them as children. The story will immediately entice you, and the scene where one of the characters loses a hand will gross you out.
The Ritual (2017)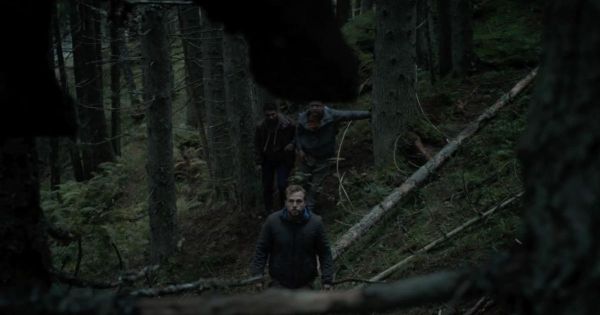 The Ritual is one of those cult/witchcraft films where, after the movie is over, all you can really do is stare at the wall and think about all you just witnessed. The film follows a group of friends who travel to Sweden after one of their longtime friends is murdered one night at a corner store. They take the trip to commemorate the loss and honour him as well. While trekking through the woods, strange things start to happen, and one by one, they start to get picked off. The only survivor meets the Norse god Loki, and as his true form is revealed, all you can do is watch in horror.
There's Someone Inside Your House (2021)
It's not uncommon for slashers to be centred around high school because, for some reason, the motive is always better. There's Someone Inside Your House is a slightly cheesy slasher movie, but it does a lot of things right when appealing to its sub-genre of horror. A masked killer, a revenge plot line, and an Achilles tendon scene that will give you a full-body shudder. Maybe the killer's identity is a bit obvious, and maybe the jump scares are a bit blasé, but it's still worth watching and an enjoyable hour and a half.
Our Team DCS includes 5 different writers proficient in English and research based Content Writing. We allow them and encourage them to follow the Entertainment news all day long. Our posts, listicles and even the exclusives are a result of their hard work.