Swarm started on Amazon Prime on March 17, and it quickly became one of the most-watched shows that week. In Swarm, Dominique Fishback plays Dre, who is a crazy fan of the pop/R&B star Ni'Jah. Dre gets deep into her fandom, and as the series goes on, her inner demons slowly come out.
In seven 30-minute episodes, Fishback gives a performance that is breathtaking. Donald Glover was in charge of the first one, and he and Janine Nabers came up with the idea for the whole series. Fans who have already watched Swarm all at once and want more tension and unease in the air can find it in the following shows.
'Archive 81' (2022)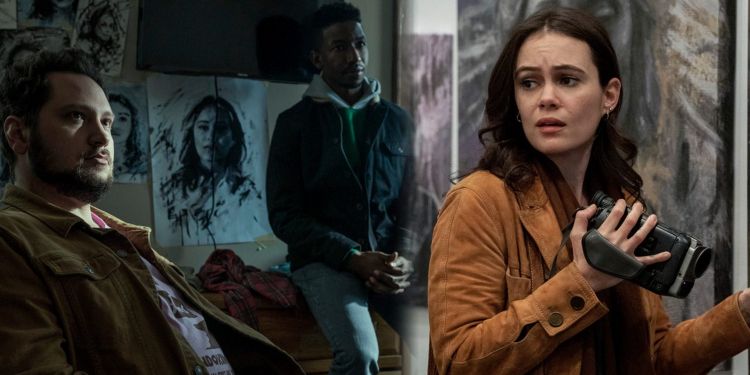 Archive 81 is a new Netflix original that focuses on mystery and horror. Unfortunately, after the first season, it was cancelled, which made a lot of fans sad. It tells the story of Dan, a young archivist (played by Mamoudou Athie) who is hired to fix up old VHS tapes from 1994. His office is in the middle of a huge forest with no one else around. This is the first creepy thing.
Dan decides to fix the tapes after learning that they were made by the young filmmaker Melody (Dina Shihabi). The second creepy thing is that he listens to Melody's tapes so much that the lines between here and now start to blur for him. Oh, and Melody accidentally finds out about a cult. That's creepy thing number three. Archive 81 was a mystery horror show that was put together well enough that it might get picked up by another network.
'Atlanta' (2016 – 2022)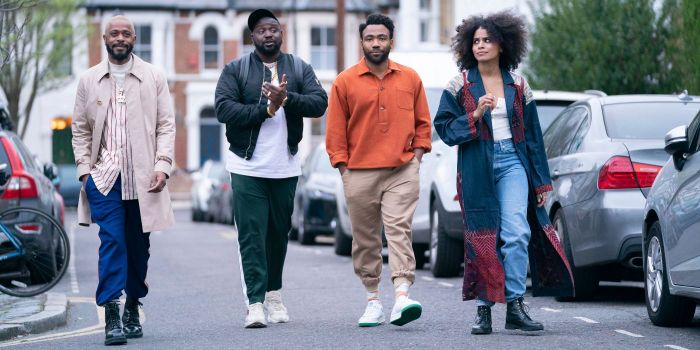 Where else could people who liked Swarm go besides Atlanta, Glover's "firstborn"? After four seasons, each one was better than the one before it. It does a great job of weaving together short stories based on real events and the growth of the main characters. At its heart, Atlanta is about Earn, Paper Boi, Vanessa, and Darius, four friends who are trying to grow up and deal with their problems.
Atlanta often goes into the realm of the subliminal, and some episodes remind viewers of something they know but have never seen before. Glover and Hiro Murai made visual masterpieces. Atlanta is one of the most important shows of the last ten years, and fans of Swarm will see how it influenced Glover to make another show that shows the truth in a way that makes people uncomfortable.
'Hannibal' (2013-2015)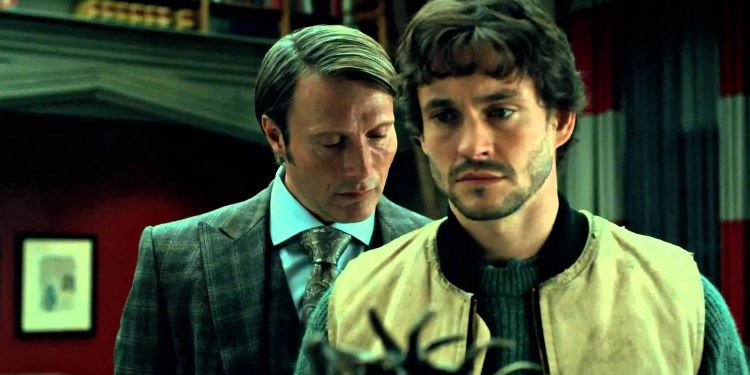 Even though everyone needed it at the time, the world wasn't ready for Mads Mikkelsen to play Hannibal Lecter. Hannibal is about a well-known cannibal who is being chased by a determined FBI agent. In Silence of the Lambs, Anthony Hopkins and Jodie Foster played this role, and Mikkelsen and Hugh Dancy play it in this series.
The show often goes into body horror, but the most interesting thing about it is the relationship between Hannibal, a psychiatrist who is also a cannibal, and Will, a patient who is also an FBI agent. They waver between liking each other and hating each other, and this makes for interesting viewing. Hannibal was cancelled after three seasons, but it was still one of the biggest and best shows.
'Inside No. 9' (2014-)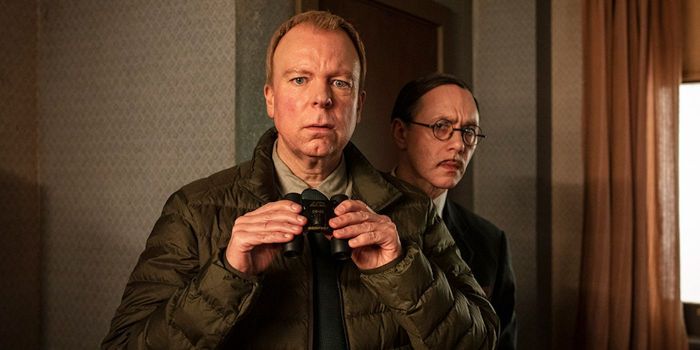 Inside No. 9 is a British anthology show that has been on for a long time and has a lot of episodes. Steve Pemberton and Reece Shearsmith's world is mysterious and scary, but it can also be sad and funny in a dark way. The two made the show and play the main characters in it. Each story is different, could be scary, and often feels like a short film.
Inside No. 9 has had a lot of big names in its stories, like Helen McCrory, Gemma Arterton, Rory Kinnear, and so many more. Inside No. 9 is a great show to watch if you like short stories that mix genres and all end in a very satisfying way. Who wouldn't like that?
'Lovecraft Country' (2020)
Lovecraft Country, which was also a horror miniseries about Black people in American history, was unfairly cancelled after its first season. But, since the show is over, there might not be much more to say. Lovecraft Country is a refreshingly Lovecraftian mix of real and made-up scary things.
It shows how Atticus Freeman (played by rising star Jonathan Majors in one of his best roles) goes on a journey across Lovecraftian Middle America to find his missing father. He goes on the trip with his uncle George and his childhood friend Letitia. Along the way, he sees a lot of strange supernatural things, monsters that look like things from Lovecraft's stories, and awful things about racism. Episode 8, "Jig-a-Bobo," is one of the best, but you have to watch the first seven to get to this scary masterpiece.
'Penny Dreadful' (2014-2016)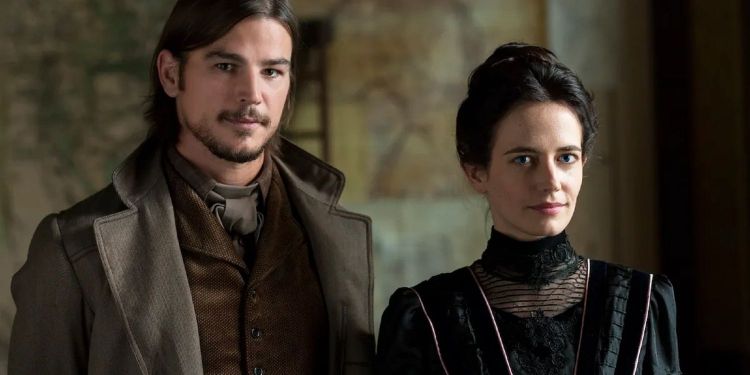 People who watched Penny Dreadful didn't know what they had until it was over. This supernatural horror series has stories about vampires, werewolves, Dorian Gray, and Frankenstein, among other monsters from the 19th century. Even though it sounds like a lot, it wasn't. Penny Dreadful was one of the best supernatural horror shows ever made for TV.
The main characters are Sir Malcolm Murray, played by Timothy Dalton, who has a knack for the supernatural, and his friend Vanessa, who is a medium (Eva Green). Soon, Josh Hartnett's Ethan and Harry Treadaway's Victor Frankenstein join them in looking for a missing person. For all three seasons of this beautiful show, great care was taken to choose the costumes, music, and cast.
'Severance' (2022-)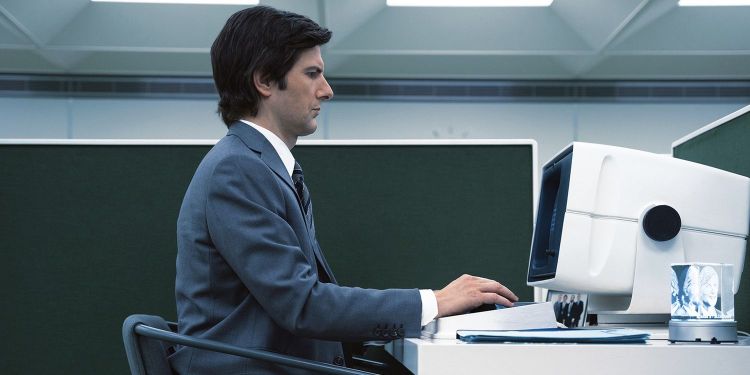 Severance quickly became one of the most popular and well-liked shows of 2022. It's about the people who work at a company that makes a wall between their personal and work lives by separating their memories. The main character, Mark, is played by Adam Scott. He starts to blur the lines between his very different work and personal lives.
Whoever doesn't think Severance is creepy should go back and watch the first season again. Imagine going to work and having no idea where you are or who you are. You have a work persona that you can't use to get to know your coworkers or talk about your personal life. Then you get home and can't remember half of what happened that day. That's scary. Severance is a well-thought-out science fiction thriller that Philip K. Dick could have written without much trouble.
'The Outsider' (2020)
Even though The Outsider was a pretty good Stephen King HBO adaptation, it didn't get much attention. Since King's books are often turned into movies that don't do well, it makes sense that someone would miss yet another premiere. Yet, The Outsider, which starred Cynthia Erivo and Ben Mendelsohn, was a great supernatural thriller with a scary vibe.
As private investigator Holly Gibney, Cynthia Erivo steals the show. Her honest character is often second to how brilliant she is. Ben Mendelsohn's part as a sceptic police officer goes well with Erivo's, which helps the whole cast walk the line between crazy and normal. The Outsider is more than what it seems, which makes it the perfect show to watch all at once after Swarm.
'Them' (2021-)
The anthology series Them came out on Amazon Prime in 2021. It was inspired by the work of Jordan Peele, but it was made by Little Marvin. Them is about a black family that moves to Compton, a mostly white neighbourhood, in 1950. Lucky Emory is played by Deborah Ayorinde and Henry Emory is played by Ashley Thomas.
In Them, there are both supernatural and very real horrors. For example, the Emorys' youngest daughter sees a ghostly woman in their house, and the neighbours keep picking on the family. Often, the real scary things are scarier than the ones that aren't there. Everything about the show is masterful, from the way it is directed and shot to how it sounds. Fans of scary stories will enjoy Them.
'Yellowjackets' (2021-)
Yellowjackets is a Showtime show about a girl's high school soccer team that is getting ready for a game away from home. As they get on the plane to get to their destination, it crashes in the middle of the woods, leaving them to survive on their own with only the clothes on their backs.
Yellowjackets came out without a lot of fuss or hype, but after the first season ended, it became a very anticipated show. The second season started on March 24, and now fans can finally see what comes next. The main characters, both when they were younger and when they got older, are all played by strong women. It's a show that mixes different types of stories and is often scary and tense.
Our Team DCS includes 5 different writers proficient in English and research based Content Writing. We allow them and encourage them to follow the Entertainment news all day long. Our posts, listicles and even the exclusives are a result of their hard work.