A librarian in the US Army named Joe Bauers is chosen to be the test subject for the military's top-secret cryogenics experiment. The experiment is so top-secret that even Bauers isn't even aware of it when they put him inside the machine and turn it on, according to the sci-fi comedy movie "Idiocracy." In spite of the army's intended intention to keep Bauers frozen for a year, some strange events cause the machine to continue operating for little over five centuries. In the year 2505, when Bauers awakens, he finds himself in a world where corporations have taken over as the genuine world leaders and humans have grown so foolish and naive as to be laughable.
Luke Wilson, Maya Rudolph, Dax Shepard, Terry Crews, David Herman, Justin Long, Andrew Wilson, and Brad Jordan are among the cast members of the 2006 movie directed and written by Mike Judge. We offer a few suggestions for you if the movie's premise appealed to you. The majority of these films like "Idiocracy" are available on Netflix, Hulu, or Amazon Prime.
Being There (1979)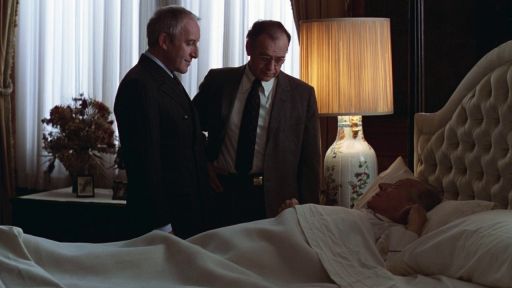 The main character in Hal Ashby's film "Being There," Chance (Peter Sellers), a gardener who has spent his entire life working on an elderly man's estate, learns everything he can about plants and the outside world via watching television. Chance, however, is left on the streets when the elderly man passes away unexpectedly because he has no legal claim to the inheritance. Chance, a young man venturing out into the world for the first time, is instantly involved in a vehicle accident and taken to the heiress's mansion. When the gardener talks about the changing seasons and how it affects the various plants, everyone takes this to be a metaphor for the political atmosphere of the country, and Chance is misinterpreted as a wise and wealthy man who has fallen on bad times.
Chance expresses what he thinks is common sense, but many around him interpret it as great political brilliance, and as Joe does in "Idiocracy," Chance is granted a position of authority as a result.
Blade Runner (1982)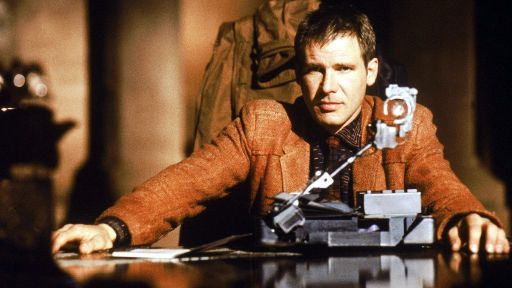 Ridley Scott's film "Blade Runner" centres on Rick Deckard (Harrison Ford), a former LAPD officer who is forced by his former supervisor to track down and "retire" four rogue replicants (bioengineered humanoids). Deckard grudgingly accepts the position, and while doing so, he discovers information about replicants that causes him to reevaluate his entire perspective on them as well as his prior work as a blade runner.
One of the main themes in "Blade Runner," which it criticises, is eugenics, or the creation of a human being with desirable traits. In the case of the movie, these artificially created replicants have displaced the majority of the human population in dangerous working conditions because of their toughness and programming to follow instructions. In "Idiocracy," the subject is also addressed, but this time using the concept of dysgenics, which is the forced removal of particular features because the environment in which humans live no longer requires them. As a result of technology taking care of everything for people in the future, their ability to think will significantly decline.
Demolition Man (1993)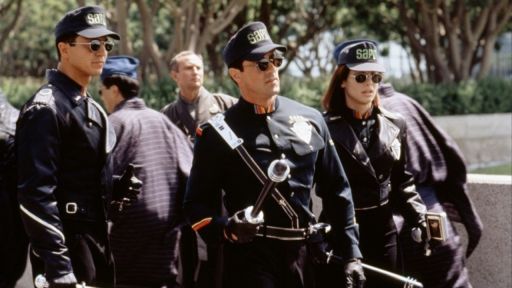 In "Demolition Man," Sylvester Stallone plays LAPD Sergeant John Spartan, who is falsely accused of killing more than a dozen people by Simon Phoenix (Wesley Snipes), after the LAPD officer accidentally destroys an entire structure while attempting to apprehend the latter. Both John and Simon are cryogenically frozen to complete their sentences after being found guilty of their crimes. But John Spartan is also awakened into a world that is much more tranquil, but also a lot more submissive, to put a stop to Simon when he is released in the future and resumes his reign of terror.
The action movie, which was directed by Marco Brambilla, contains thrilling battle scenes but a similar plot to "Idiocracy," in which the hero is frozen and then resurrected in a time when intellectualism has declined from what they knew in the past.
Don't Look Up (2021)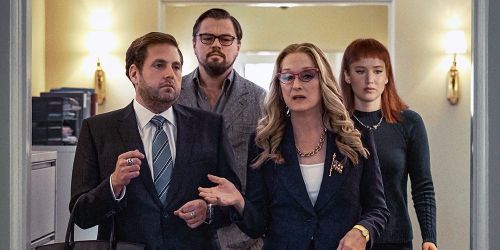 A world-ending meteor is discovered by Dr. Randall Mindy (Leonardo DiCaprio) and Kate Dibiasky (Jennifer Lawrence), two astronomers, in the catastrophe movie "Don't Look Up." Mindy and Dibiasky decide to go on a press tour to alert the public to the threat when the government refuses to do so because it is not imminent. Mindy, however, loses sight of the impending catastrophe himself along the road and becomes absorbed in the sudden popularity that the press trip has provided him.
The Adam McKay-directed film "Don't Look Up" warns once more of the consequences of excessive consumerism and commercialism, when even a catastrophic natural disaster is disregarded in favour of fame, riches, and mass entertainment. When Joe's ideas to save the crops don't have an immediate impact, "Idiocracy" humiliates him by forcing him into a giant truck demolition contest.
Gamer (2009)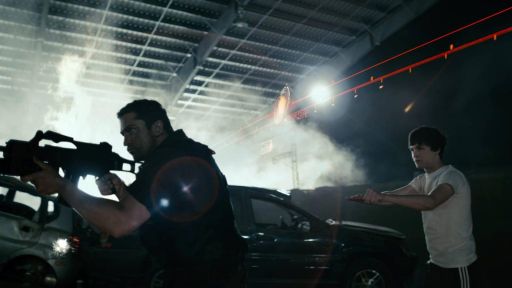 In 2034, brilliant programmer Ken Castle (Michael C. Hall) develops the Nanex technology, which substitutes self-replicating nanites for human brain matter. Two of the most well-known video games in history, "Society" and "Slayers," were created as a result of these nanites, which effectively allow humans to control other humans as avatars. The latter is a death match disguising itself as a first-person shooter that involves death row inmates in a Battle Royale, though both games entail manipulating the actions of other players. Kable (Gerard Butler) is on the verge of breaking the record for instant liberation for prisoners by winning 30 consecutive games. However, a movement against Nanex technology is gradually growing without anyone's knowledge.
The movie, which was directed by Mark Neveldine and Brian Taylor, depicts a grim future reality in which consumerism and corporate lobbying are pervasive thanks to the intrusive use of nanites, much like how corporations in "Idiocracy" subjugate the complacent populace by imposing consumerism through technology.
Soylent Green (1973)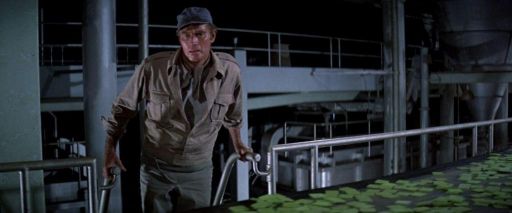 In the dystopian thriller "Soylent Green," played by Charlton Heston, detective Robert Thorn of the NYPD investigates the death of Soylent Corporation board member William R. Simonson (Joseph Cotten). In a world where crops cannot be grown to sustain everyone due to overpopulation, pollution, and the hoarding of resources by the rich elites, the Corporation is in charge of producing and dispersing Soylent Red, Soylent Blue, and Soylent Green, which are consumed by the poor masses as food substitutes. The film, which was directed by Richard Fleischer, is similar to "Idiocracy" in how it portrays food scarcity brought on by a damaged ecosystem.
Snowpiercer (2013)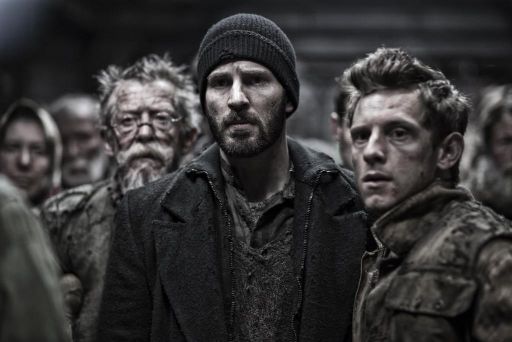 The globe has become a dead, frozen environment, and the whole human race is stuck on a train that never stops moving. The train's front cars are home to the wealthiest individuals in the world, who have access to every possible comforts, while the stowaways who got on the train as it was leaving the station are compelled to live in squalor and hunger. Curtis (Chris Evans) organises a rebellion to make things better and learns something terrible in the process.
Similar to how the citizens of the future in "Idiocracy" end up making Joe the President to undermine the ruling corporations when they discover that he is a little smarter than them, the way the people in the back cars support Curtis as a leader against the wealthy elites in Bong Joon-ho's film.
Superintelligence (2020)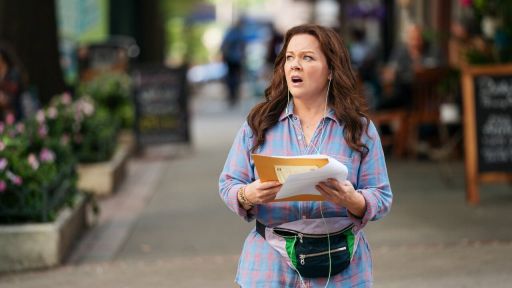 The protagonist of "Superintelligence" is environmental activist Carol Peters (Melissa McCarthy), whose life is turned upside down after she registers for a dating website. She is referred to as "the most average person on Earth" after speaking with a website representative, and a rogue autonomous artificial intelligence (James Corden) becomes interested in her. The extremely tough task of choosing between destroying all life on Earth and starting anew or saving humanity from its own destructive tendencies is being undertaken by the A.I. It decides to watch Carol and allow her behaviours determine the course of action in order to assist it decide what to do.
In "Superintelligence," directed by Ben Falcone, Carol is given three days to save the planet or face certain death. This is quite similar to Joe in "Idiocracy," who is given one week to solve the future food shortage or face certain death.
Our Team DCS includes 5 different writers proficient in English and research based Content Writing. We allow them and encourage them to follow the Entertainment news all day long. Our posts, listicles and even the exclusives are a result of their hard work.