The inner investigator we all have in us is always sparked by detective television shows. The fact that there is ample room to explore a wide array of themes and genres is one of the reasons why people enjoy detective shows so much. While some shows rely largely on style to create a noir-ish and violent story, others rely only on content. Detective shows cover a wide range of topics, from the gritty 'Mindhunter' to the cerebral 'Sherlock.' Due to their huge popularity, detective series have become a fixture of most television networks. Netflix has recently done an excellent job of not only developing original content but also bringing in other shows to a global audience. So, with all of that said, here's a list of Netflix's best detective shows that you can watch right now.
1983 (2018 – )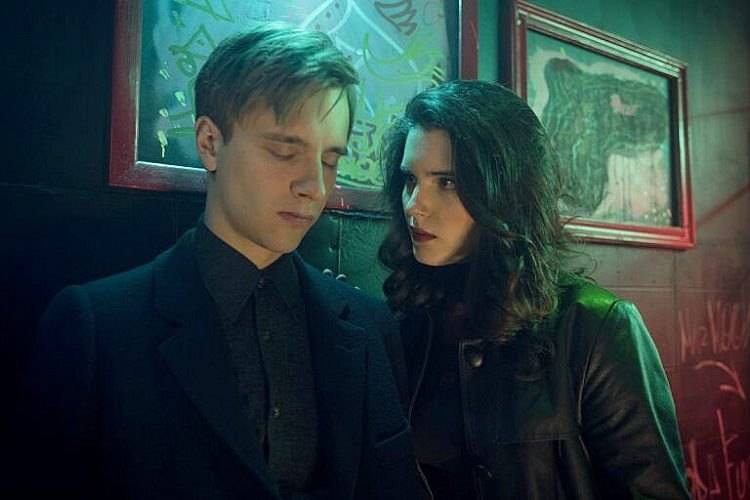 '1983' is a Polish crime drama that premiered on Netflix in 2018. It follows a law student, Kajetan Skowron, played by Maciej Musia, and a cop, Anatol Janów, played by Robert Wickiewicz, as they try to uncover a conspiracy that has kept Poland as a police state and the Iron Curtain in place decades after a terrorist attack in 1983. The show is based on a riveting, edgy narrative, which was created and written by Joshua Long. '1983,' Netflix's first original Polish series, is a good mix of historical fiction and crime drama, as it explores Polish communism and the conspiracy. With only eight episodes in the first season, '1983' may be finished in a single day.
Bordertown (2016-2019)

'Bordertown' centers on renowned Finnish National Bureau of Investigation detective investigator Kari Sorjonen. Sorjonen's character has a lot of characteristics in common with Sherlock Holmes, and the program believes him to be a high-functioning autist with exceptional abilities. As the title suggests, Sorjonen gets a job in a town on the Russian-Finnish border, looking for some peace and quiet. His wish, however, is quickly turned upside down when a sequence of unsettling killings sweeps the tranquil community.
Capitani (2019-)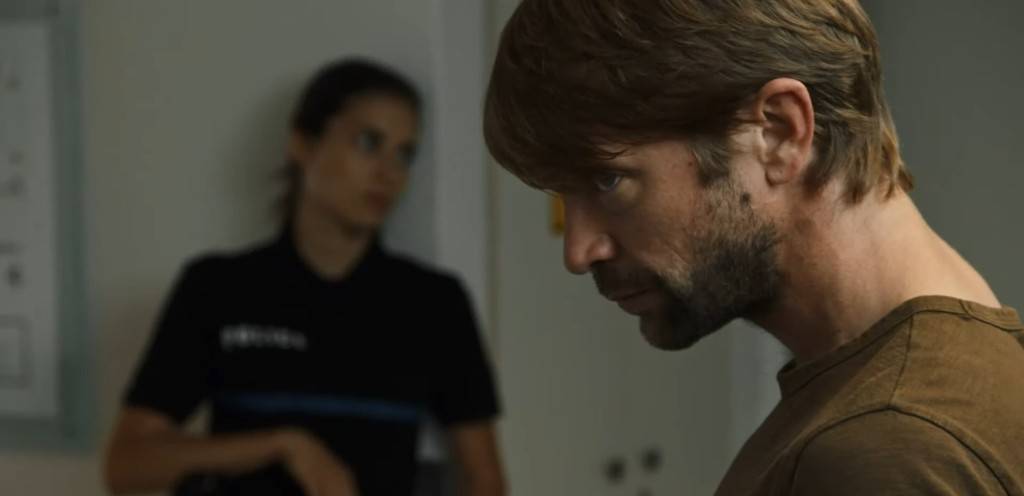 'Capitani' follows investigator Luc Capitani, who is assigned to the death of a teenage girl in the Luxembourgish village of Manscheid. However, as a "outsider" to the area, he encounters a great deal of animosity and resistance, prompting him to enlist the assistance of a local policewoman. As the couple investigates the deaths, they are quickly driven further into a hole of deception, lies, and secrets, forcing them to confront their conscience with the truth.
Criminal (2019)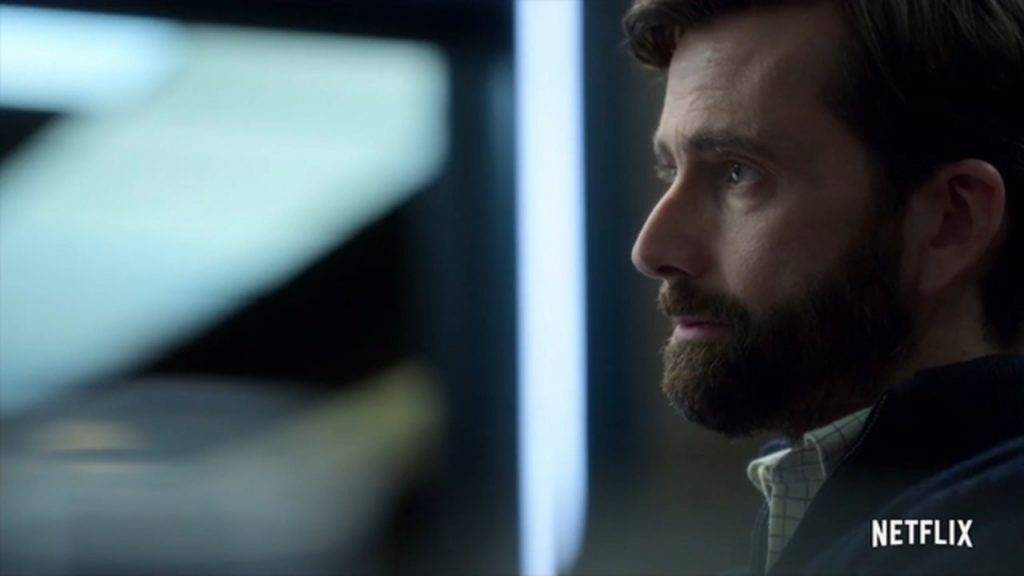 'Criminal' is actually a collection of four separate TV shows grouped together under one tent, each set in a different country: France, Germany, Spain, and the United Kingdom. The creators of this series have adopted a risky approach. Each country's story is told in three episodes, each of which centers on a criminal being interrogated by the police. Despite the notion that each season's cast consists entirely of actors and actresses from that country, filming took place in a single studio in Madrid, Spain. Each narrative is set in a single interrogation room, a darkroom with a one-way view inside the interrogation room, and a corridor or outside, with the locations restricted to a bare minimum. It is incredibly difficult to build a proper plot and present it in an appropriate manner inside such a short space, but the creators of this series have done an outstanding job in this respect.
Frequency (2016 – 2017)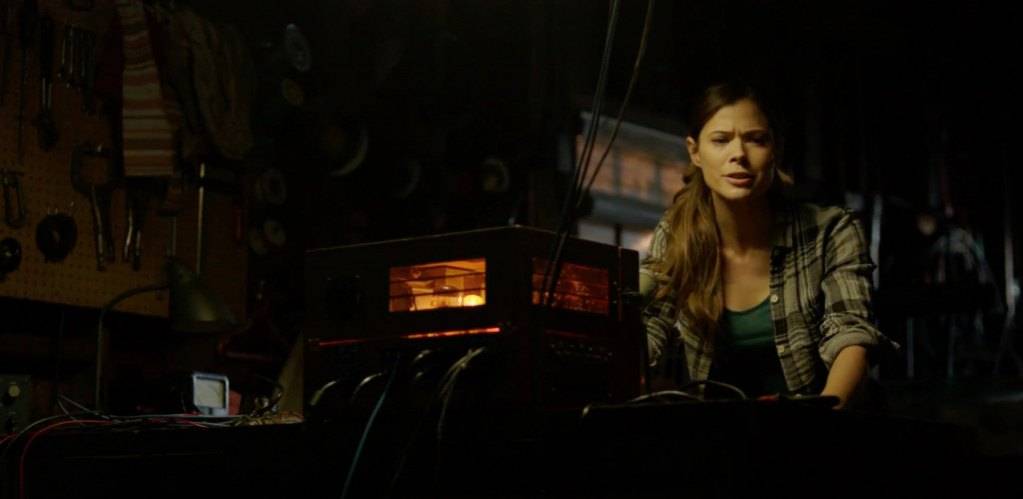 This 2016 adaptation is based on the American science fiction thriller drama 'Frequency' (2000), directed by American filmmaker Gregory Hoblit. Raimy Elizabeth Sullivan, played by American actress Peyton List, is an NYPD detective in 2016 who discovers that she can communicate with her father via a ham radio, who died in 1996. They begin working together to solve all of the "unsolvable" problems. The show effectively blends the fantastical with the criminal. It skips in time, creating a non-linear plot that American writer Jeremy Carver handles with maturity.
Giri/Haji (2019-present)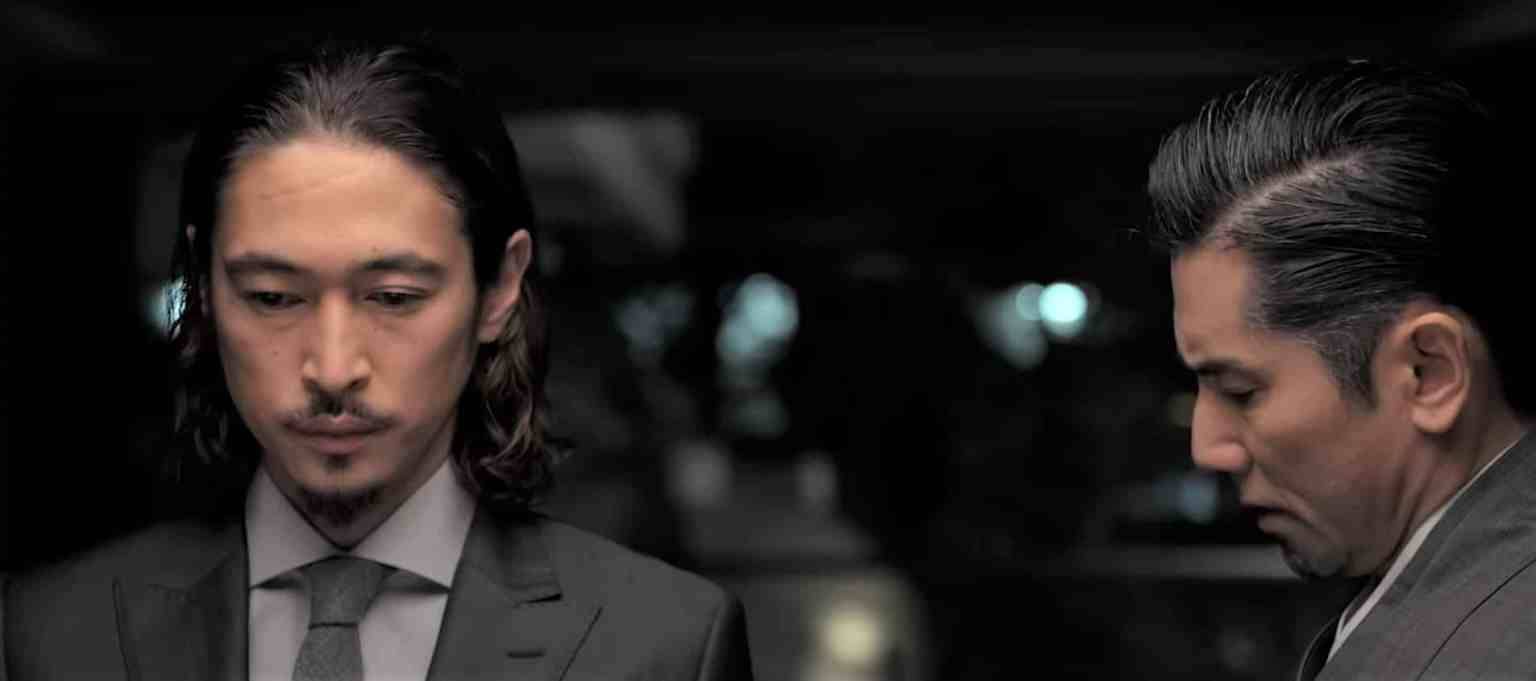 'Giri/Haji' is a British television series set in Tokyo and London, with Japanese and English dialogue. The show's title translates to 'Duty/Shame.' Takehiro Hira's character, Kenzo Mori, is a Tokyo detective who travels to London in pursuit of his brother Yuto (Yosuke Kubozuka), who is assumed dead but also accused of murder. Yuto's involvement in the murder could spark a fatal gang war in Tokyo. As Kenzo tries to figure out what's going on, he'll have to deal with some of London's most dangerous underworld figures while also looking after his family in Tokyo.
Marvel's Jessica Jones (2015-2019)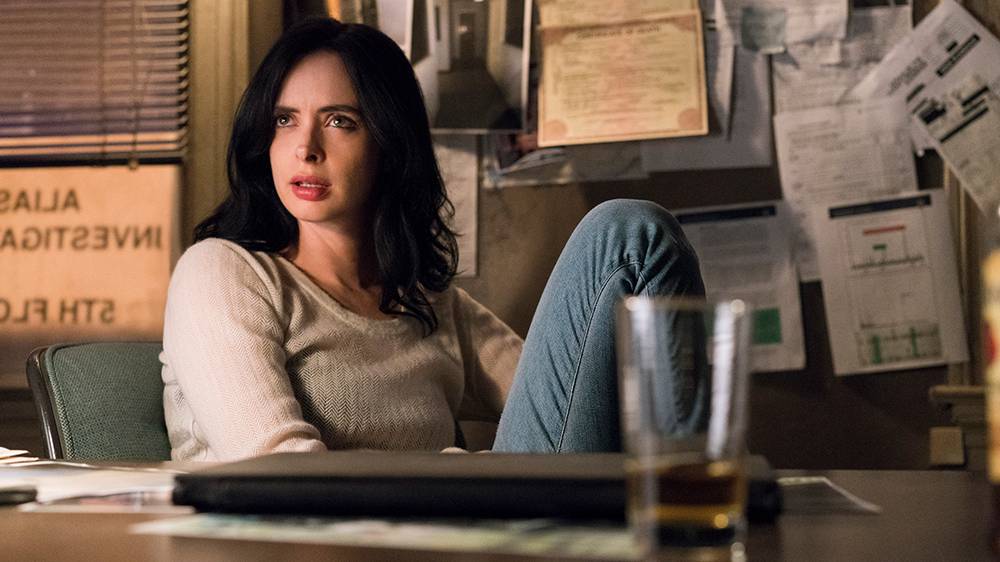 "Jessica Jones" is a Marvel Cinematic Universe film about a former superhero who establishes her own detective business. Her brief heroic career came to an end when she accidently killed someone due to the villainous Kilgrave (David Tennant). Jessica Jones (Krysten Ritter) must stop Kilgrave now that he is on the loose again. She must also contend with her personal life after discovering that her mother is still alive. She also has to contend with the now-murderous Trish Walker (Rachael Taylor), who is hell-bent on proving her innocence. When it first aired, the show was hailed for its performances by Krysten Ritter and David Tennant, as well as the manner it dealt with darker issues like rape and Post Traumatic Stress Disorder.
Marcella (2016-)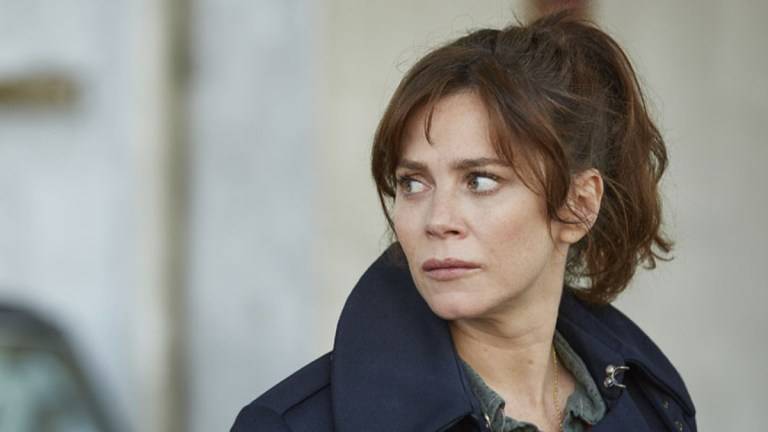 This ITV series follows the titular investigator, who returns to her duties as a police officer after a long absence and begins working on a triple murder investigation right once. Marcella discovers that this is the work of a serial killer as she continues her investigation. Marcella suffers from periodic blackout spells whose source is unknown while she tries to track down this killer to the best of her ability. The gruesomeness of the crimes Marcella must solve increases in the latter seasons, as do her personal troubles. The usage of lights in this series produces a somewhat eerie atmosphere, making it a fascinating watch.
Mindhunter (2017 – )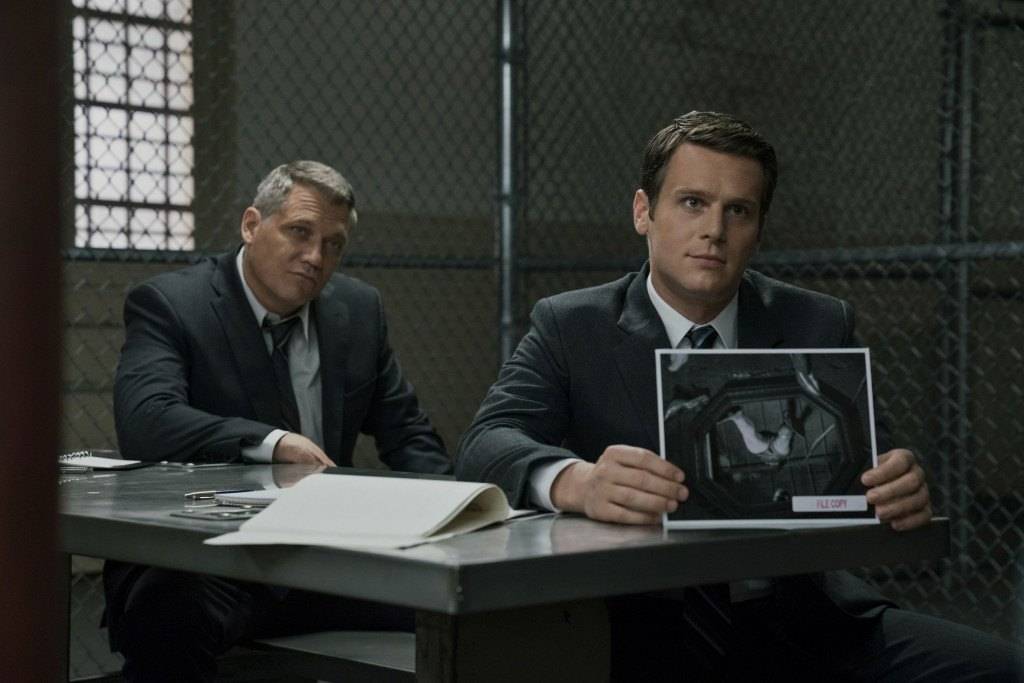 'Mindhunter,' adapted from John Douglas and Mark Olshaker's non-fiction crime book 'Mindhunter: Inside the FBI's Elite Serial Crime Unit' (1995), is set in 1977, in the early days of criminal psychology. It stars Jonathan Groff and Holt McCallany as FBI agents Holden Ford and Bill Tench, as well as psychologist Wendy Carr, who developed the FBI's Behavioural Science Unit within the Training Division at the FBI Academy in Quantico, Virginia.
The show then depicts their harrowing conversations with imprisoned serial killers, which aid the FBI in catching and understanding future prospective serial killers in order to better understand how they think and use this knowledge to solving current and future crimes. 'Mindhunter,' created by David Fincher, the modern maestro of thriller and suspense, contains all of the classic Fincher components that make for an intriguing viewing.
Perfume (2018)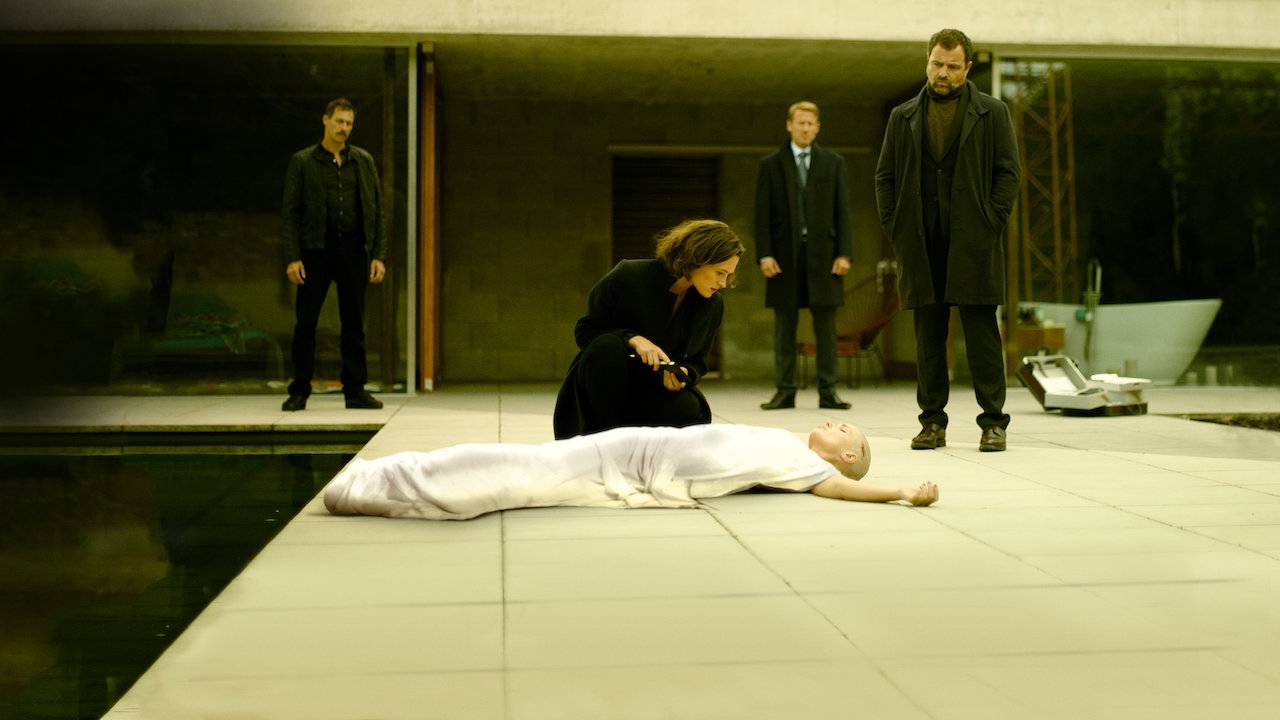 'Perfume,' also known as 'Parfum,' is a German television series that is accessible on Netflix with English audio and subtitles. The drama is set in the present day and is based on Patrick Suskind's best-selling book of the same name. A pattern of missing smell glands on the bodies has been discovered in a series of violent killings. This can be traced back to a group of boarding school guys who were experimenting with human odors and happened to know one of the victims. 'Perfume,' which chronicles the story of detectives Nadja Simon (Friedericke Becht) and Matthias Kohler (Juergen Maurer), as well as Prosecutor Grunberg, has been warmly praised internationally (Wotan Wilke Mohring).
Paranoid (2016-)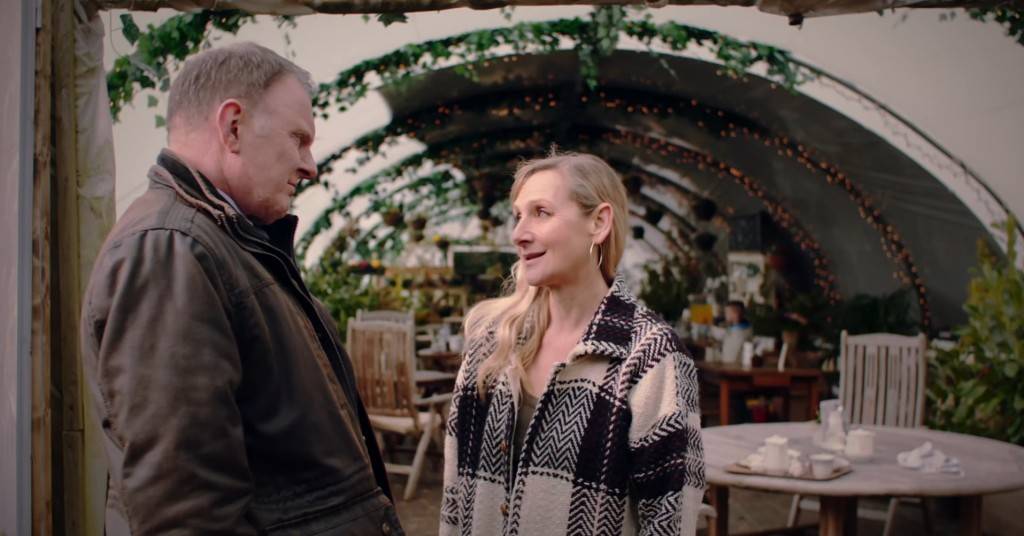 'Paranoid' is a suspenseful crime thriller that follows a squad of detectives from the fictional town of Woodmere. The crew is lured into a nefarious inquiry after discovering a woman stabbed to death in a children's playground. The investigation unravels a dark conspiracy and becomes more convoluted at every turn. An unnamed stranger continues to offer mysterious hints and leads, which appear to be crucial to the killer's identity.
Seven Seconds (2018)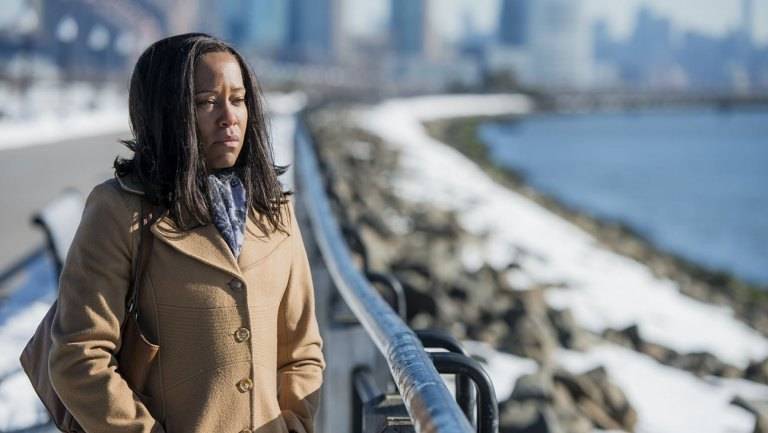 'Seven Seconds,' adapted from Russian filmmaker Yuri Bykov's crime drama 'The Major,' follows African American civilians and Caucasian cops in Jersey City as they investigate the death of a young black boy. 'Seven Seconds,' a ten-episode limited series, is a tense show that not only develops the crime and investigation but also addresses topics of race relations and societal alienation. The show, which was created by Canadian screenwriter Veena Sud and features Oscar-winning actress Regina King, was nominated for a Black Reel Award for Television and a Primetime Emmy Award for Outstanding Actress, TV Movie or Limited Series.
Signal (2016)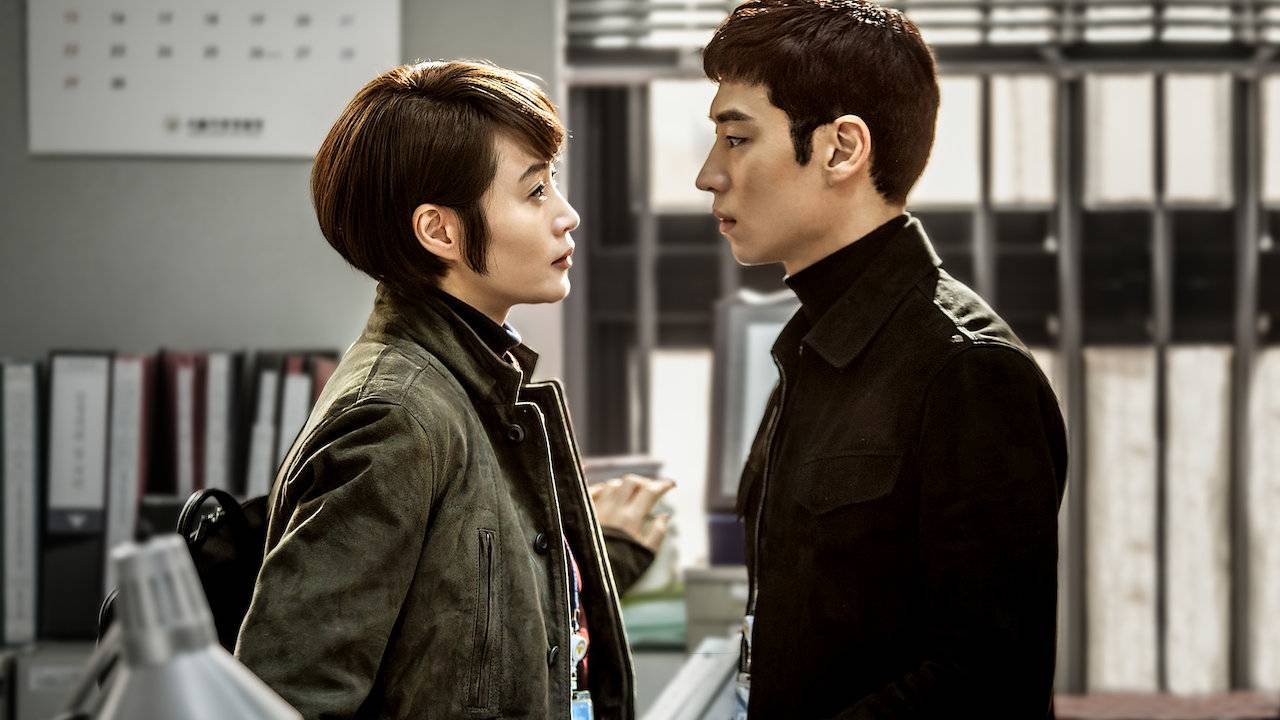 Lee Je-hoon (as Park Hae-young), Kim Hye-soo (as Cha Soo-Hyun), and Cho Jin-Woong star in the South Korean fantasy series 'Signal' (as Lee Jae-Han). The story and performances of the series have gotten positive reviews from critics and audiences, making it the tenth highest-rated Korean drama in history. Three detectives solve situations that have been filed as cold cases for years, with overtones of the supernatural. Lee Jae-Han, a detective from 1989, is able to connect with Park Hae-young thanks to a suspiciously discovered walkie-talkie. In 2015, Park Hae-young was a cold case profiler who formed a team alongside Lee Jae-Han and Cha Soo-Hyun. They solve unsolved cold cases and help to avoid future crimes.
The Frankenstein Chronicles (2015- 2017)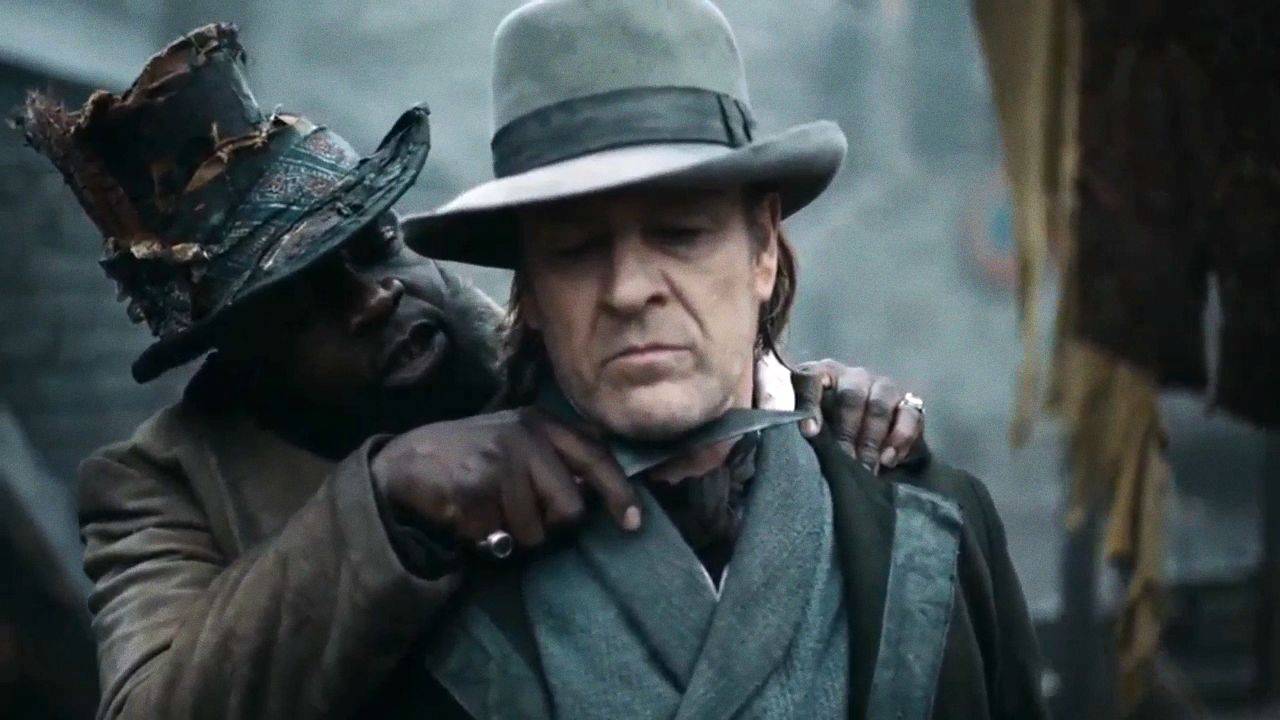 'The Frankenstein Chronicles' is a British historical crime drama based on Mary Shelley's classic novel 'Frankenstein,' published in 1818. Inspector John Marlott, a river police officer who comes upon a corpse made up of body pieces from eight missing children, stars Sean Bean, who is also one of the show's producers. The crime, which takes place in 19th century London, could have been committed by a scientist who is motivated to bring the dead back to life. The critically praised show attracted a significant audience per episode. On November 11, 2015, the show premiered on ITV Encore.
The InBESTigators (2019-present)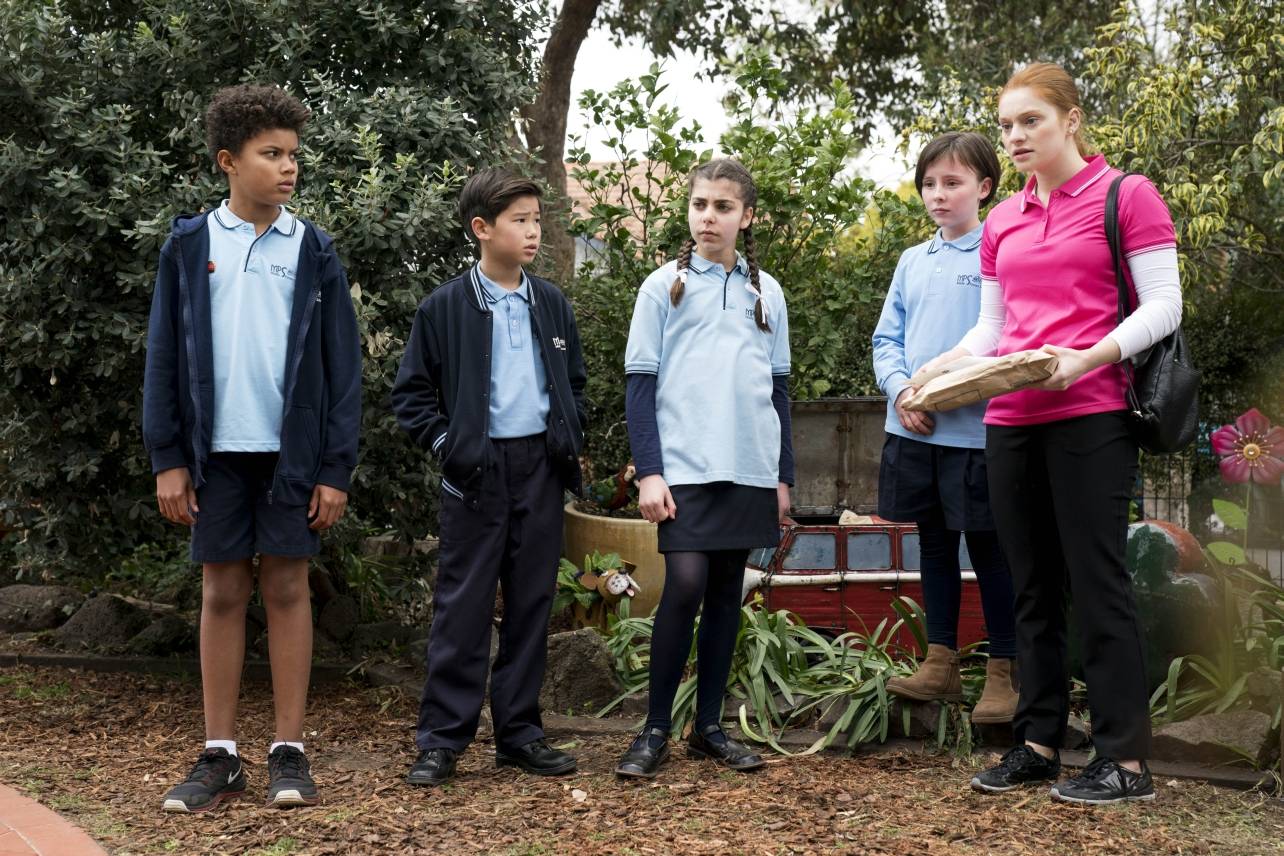 Here's something cool for the younger crowd that want to see a show in this genre. 'The InBESTigators' is an Australian television series about a children-run detective agency. They get together with their unique sets of expertise to solve mysteries in the neighborhood, with their office in Ezra's (Aston Droomer) backyard and led by Maurie (Anna Cooke). Kyle (Jamil Smyth-Secka), who is athletic and also Ezra's best friend, and Ava (Abby Bergman), who is known for her exceptional social abilities, are the other two members of the squad.
The Good Cop (2018)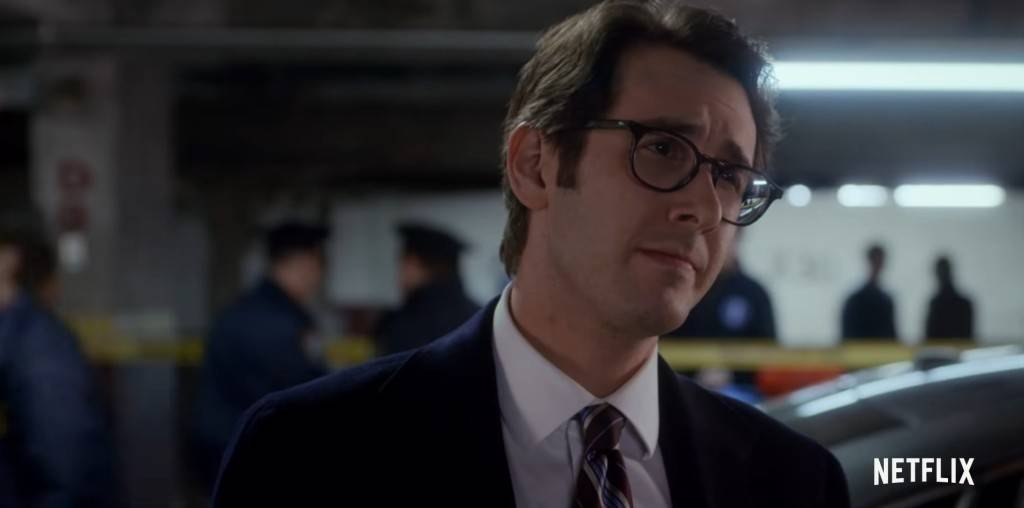 The plot of 'The Good Cop' centres around father-son duo Big Tony and TJ, who appear to be diametrically opposed. Big Tony, a former cop, is a sweetheart at heart, but honor isn't his strong suit, and he doesn't agree with regulations. TJ, on the other hand, is a stickler for them and a hard worker when it comes to his responsibilities. The police department refuses to communicate with Big Tony, who is serving a seven-year term for corruption. TJ begins a bizarre collaboration with his father, relying on him for street expertise, which leads to some tremendously humorous and, at times, tragic scenes.
The Blacklist (2013 – )

In 'The Blacklist,' James Spader plays Raymond "Red" Reddington, a former US Navy officer who has transformed into a high-profile criminal and is on the FBI's hit list. Surprisingly, after decades of eluding capture, he voluntarily surrenders to the FBI. He does, however, present a proposal in which he offers to hand up a list of the world's most dangerous criminals, which he has accumulated over the years, in exchange for freedom from prosecution. In addition, he insists on working exclusively with Megan Boone's Elizabeth Keen, a rookie FBI profiler. The show is well-written, and the procedural parts are cleverly developed. Most critics praised the film's grim tone and James Spader's captivating performance as the legendary criminal.
Unbelievable (2019)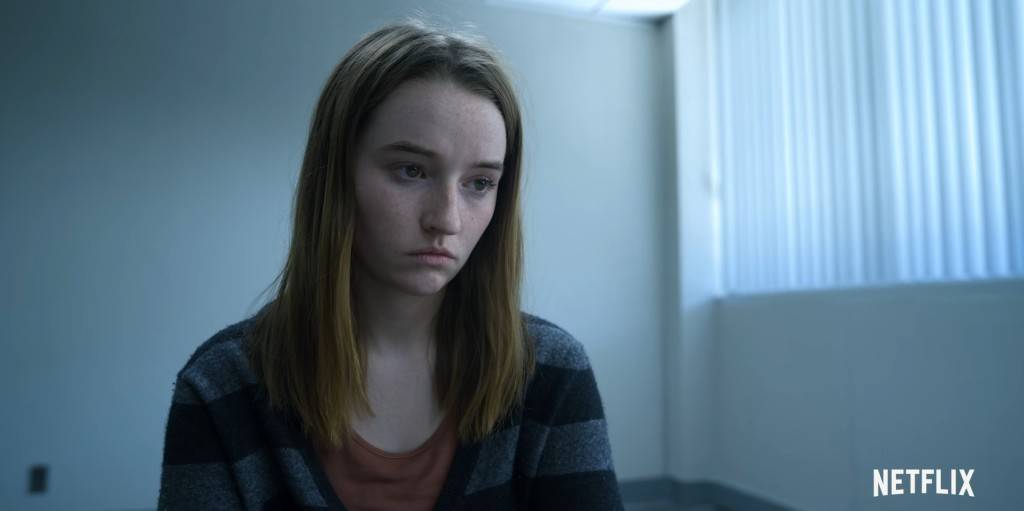 'Unbelievable' is an outstanding miniseries based on a sequence of horrible real-life rapes that occurred between 2008 and 2011 in Colorado and Washington State. The series follows the police investigating a rape charge, drawing heavily on T. Christian Miller and Ken Armstrong's 2015 article, An Unbelievable Story of Rape, as well as their 2018 book, A False Report. However, when the alleged victim abruptly retracts her report, it sparks a firestorm of accusations that the victim is lying. That's when two investigators are assigned to the peculiar case and begin uncovering a sinister web of crime that will keep viewers captivated to the screen until the very end.
Unsolved: The Murders of Tupac and The Notorious B.I.G (2018)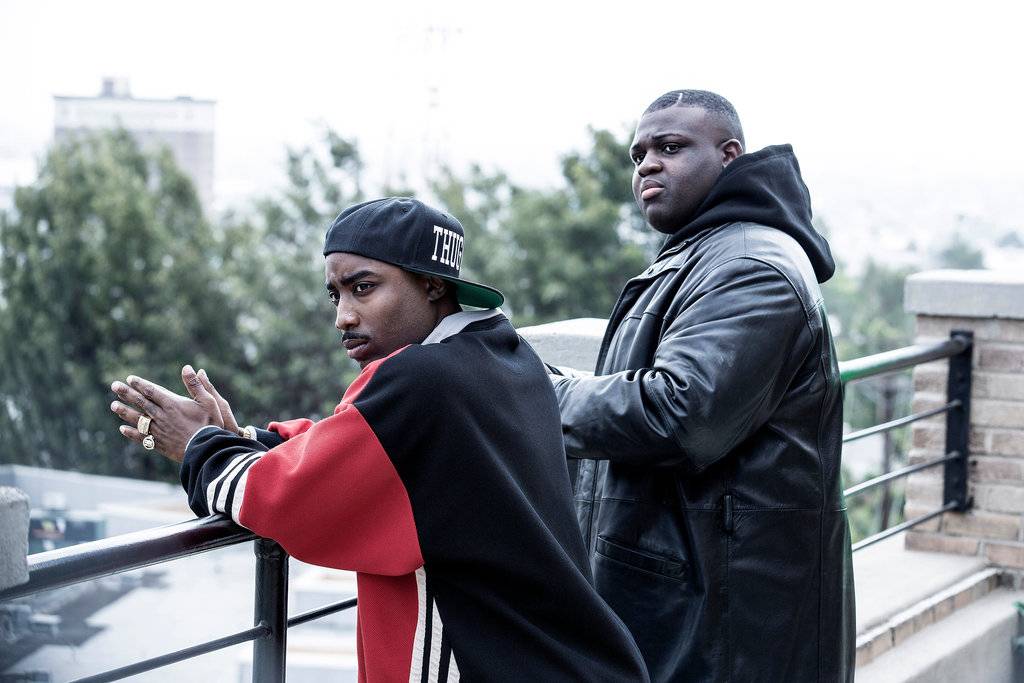 The killings of Tupac Shakur and Biggie Smalls in the late 1990s shocked the rap industry, and this limited crime anthology series is based on their deaths. The series covers the parallel investigations of Detective Greg Kading (Josh Duhamel) and Detective Russell Poole (Jimmi Simpson), who are investigating the rap icons' controversial murders. Wavyy Jonez plays Christopher Wallace, often known as The Notorious B.I.G. or Biggie Smalls, and Marcc Rose plays Tupac Shakur in 'Unsolved.' Anthony Hemmingway, an Emmy winner, directed five of the ten episodes of the series. Greg Kading, who not only investigated the killings but also wrote the book 'Murder Rap: The Untold Story of Biggie Smalls and Tupac Shakur Murder Investigations,' made a significant contribution to the series.
Young Wallander (2020-)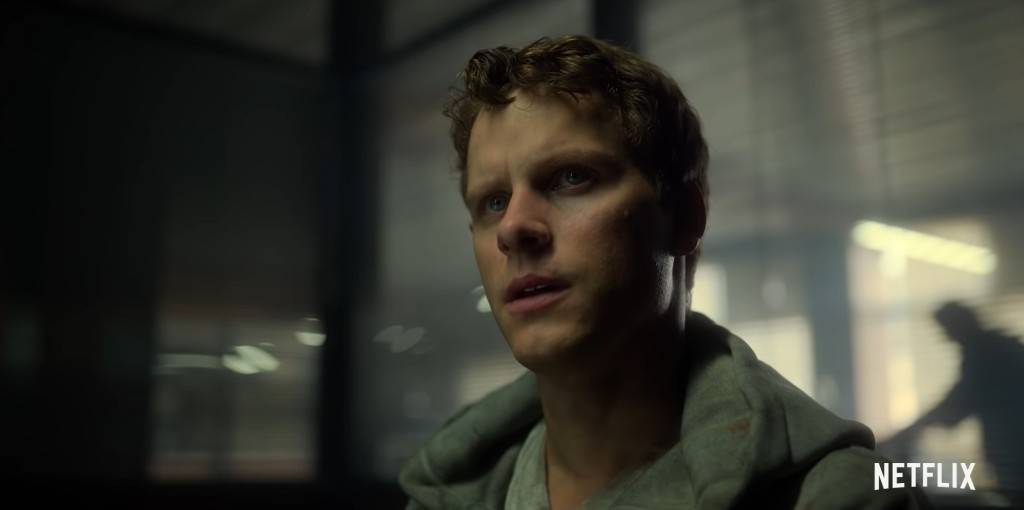 Kurt Wallander, a newly graduated investigator in his early twenties, is the protagonist of the origin narrative of an extremely popular character known as 'Young Wallander.' The series follows Wallander's development from a rookie to the seasoned investigator we know him to be, and tells how he firsthand witnesses a horrifying hate crime in his own neighborhood. Wallander becomes involved in the inquiry because he is determined to find the offender, which allows him to gain valuable experience and develop aspects of his character as he matures into a veteran officer of the law.
Our Team DCS includes 5 different writers proficient in English and research based Content Writing. We allow them and encourage them to follow the Entertainment news all day long. Our posts, listicles and even the exclusives are a result of their hard work.