Serial murders have a devastating aftereffect. There is no question that this has an impact, whether it be on the families of their victims, the detectives working the cases, or even the general public. But for various reasons, some stand out and are discussed more than others. It can be because of how a murder is committed, or even merely because the circumstances are so horrifying. The true-crime genre has been a reliable, if horrifying, way of getting these uncut, real, and terrifying accounts to television. Whatever it is that makes the stories stick with us.
Although watching these documentaries may make the spectator feel uneasy, unsettled, or even queasy, there is undoubtedly something fascinating about peering into a monster's psyche through these true crime accounts. The incredibly unsettling Netflix documentary Monster: The Jeffrey Dahmer Story offers the most recent look at heinous crimes. One of the most infamous serial killers in American history is Jeffrey Dahmer. He received 16 consecutive life sentences (941 years) for the murder, dismemberment, and cannibalization of 17 persons between 1978 and 1991 before being killed three years later. But he's hardly the only notorious murderer to have horrifyingly altered the course of history.
Without a doubt, some of the most horrific acts of 2022 could one day be portrayed on programmes like Dahmer. The true crime genre continues to attract viewers, especially when cutting-edge and provocative shows continue to push the boundaries of how these terrible events may be depicted on television.
'American Murder: The Family Next Door' (2020)
Available to stream on Netflix.

A true crime documentary on Netflix called American Murder: The Family Next Door debuted in 2020. The killings of the Watts family in Frederick, Colorado in 2018 are documented in the movie. The murders of Shanann Watts and her two young daughters, Bella and Celeste, as well as the events that occurred before and after their deaths are the focus of the story.
Chris Watts, Shanann's husband and the father of her children, was found guilty of their murders and is currently serving several life sentences in prison. The documentary features surveillance footage, social media posts, and conversations with friends, family, and law enforcement personnel involved with the case. It's not for the faint of heart, as it's a nasty and raw look at how fast domestic violence can develop, but it's unsettling in the way it depicts Chris' casualness and cold-heartedness.
'Candy' (2022)
Available to stream on Hulu.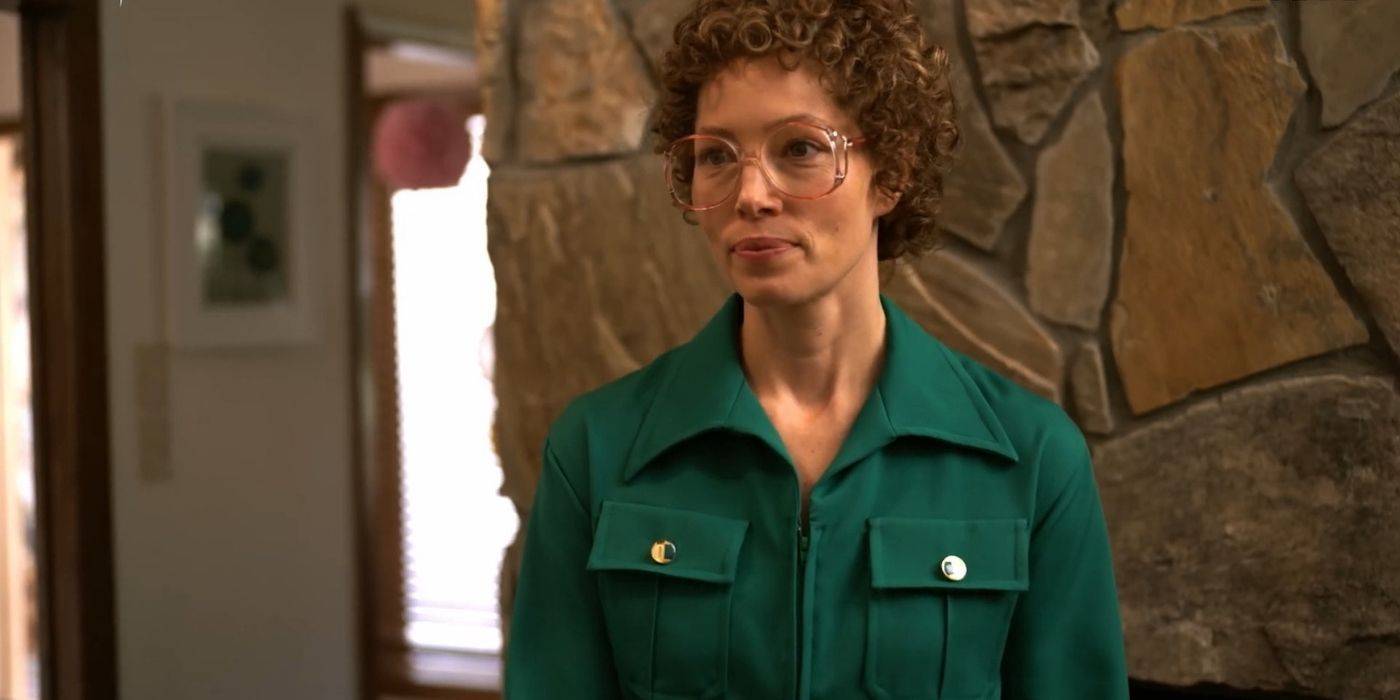 Candy, a short-lived true crime drama series created by Nick Antosca and Robin Veith, stars Jessica Biel as Candy Montgomery. In 1980 in Texas, Montgomery was charged with brutally murdering her next-door neighbour Betty Gore (played by Melanie Lynskey) with an axe.
It's odd that Candy, which debuted in 2022, went unnoticed despite having period-appropriate scenery and costumes, an original plot, and captivating performances from the cast (especially from Biel). It's a strong entry in the true crime genre that examines both the strange motives of the murderer and the tragic consequences of a violent crime.
'Catching Killers' (2021 – )
Available to stream on Netflix.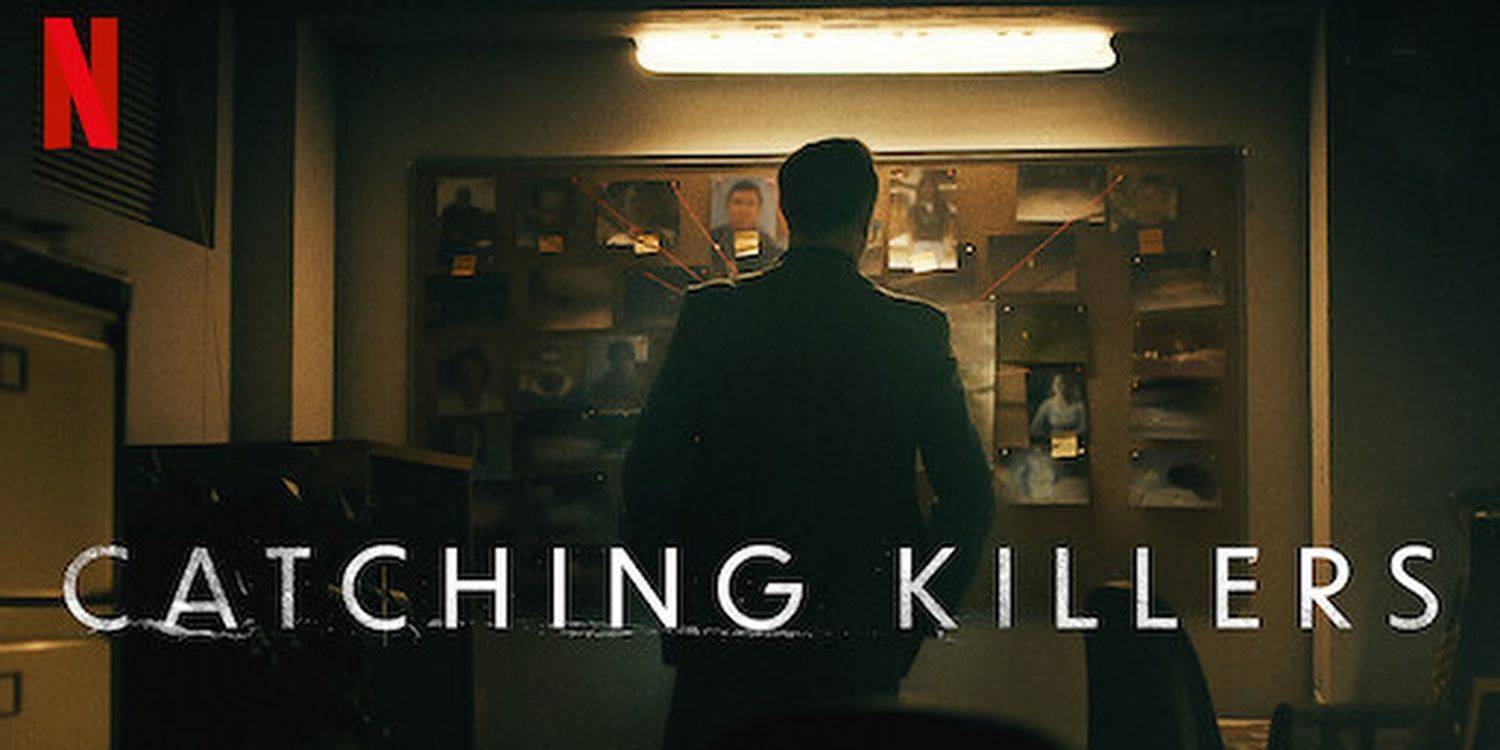 Eight gripping episodes of this true crime docuseries will have you fascinated as soon as you hit play. The Netflix original is simple to binge watch because it has two seasons and a current duration of little over four hours. The Happy Face Killer and The Green River Killer, who is believed to have killed up to 90+ people, are just two of the most notorious and cold-blooded serial killers in American history covered in the series.
In less than a week after the premiere of season 1 in November 2021, Catching Killers overtook Squid Game as the most watched Netflix series. From the beginning of the inquiry to the current conviction of some of the most infamous killers in the world, it is told from the views of police and prosecutors. Although the release date for Catching Killers season 3 has not yet been confirmed, fans anticipate it will happen in 2023.
'Conversations With A Killer: The Ted Bundy Tapes' (2019)
Available to stream on Netflix.

One of the most well-known serial killers in the world and unquestionably one of the most infamous in America is Ted Bundy. Nearly the course of just four years, he is accountable for the kidnapping, rape, and murder of over 30 women. An estimated 36+ women were victims of this monster in the 1970s, while the exact number of victims is still unknown. After protracted legal proceedings and two escape attempts, Bundy was put to death on January 24th, 1989.
On the 30th anniversary of his death, The Ted Bundy Tapes, the first instalment in the Conversations With A Killer series, debuted on Netflix in January 2019. The story is told in a series of four-hour episodes that were culled from more than 100 hours of archived material and mixed with interviews with survivors, Bundy's relatives and associates, and detectives who worked on the case. It's riveting, terrifying, and totally binge-worthy.
'Conversations With A Killer: The John Wayne Gacy Tapes' (2022)
Available to stream on Netflix.

Viewers are taken inside John Wayne Gacy's dark and depraved psyche in the second instalment of the Conversations With A Killer series. Between 1972 and 1978 in Chicago, Illinois, Gacy was accountable for the horrifying torture and murder of at least 33 young boys; however, the actual number may be greater. Before being put to death in 1994, he spent 14 years on Death Row.
The John Wayne Gacy Tapes, like its predecessor, is made up of horrific archival audio from John's incarceration, police and other case-related interviews, and his one surviving victim. The three-part miniseries garnered favourable reviews from both audiences and critics after its debut.
'Des' (2020)
Available to stream on AMC+.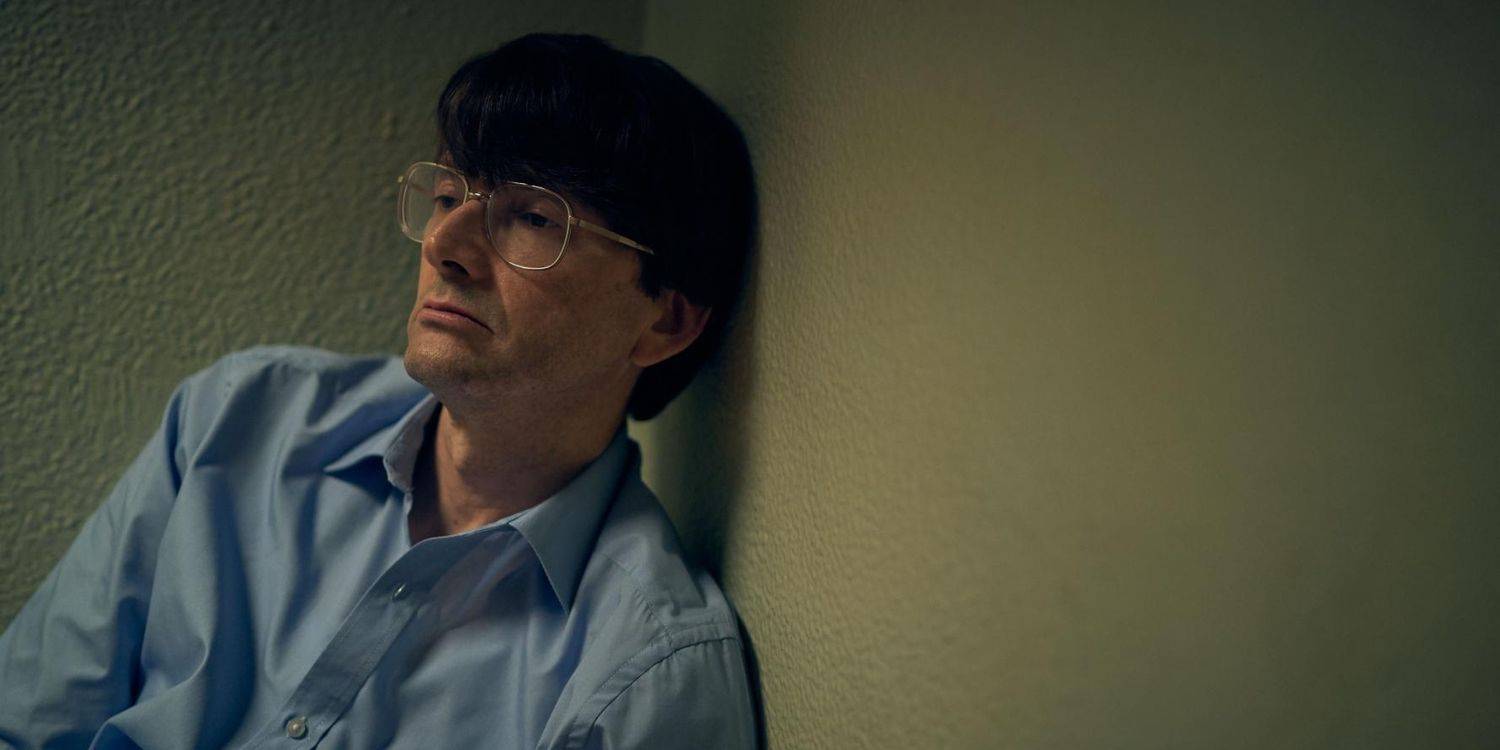 Between 1978 and 1983, Dennis Nilsen, a former police officer who turned serial killer and necrophile, preyed on young and impressionable males. Over the course of his five-year killing rampage, he is thought to have slain up to 15 individuals. He was given a life sentence and served 35 years before passing away in 2018 from a pulmonary embolism.
A three-part British miniseries titled Des was released in September 2020 to favourable reviews from both reviewers and viewers. David Tennent's performance is regarded as one of the best of his career. The drama, which definitely has a dark side, immerses viewers in the twisted and terrifying mind of Scotland's most notorious serial killer.
'Dr. Death' (2021 – )
Available to stream on Peacock Premium.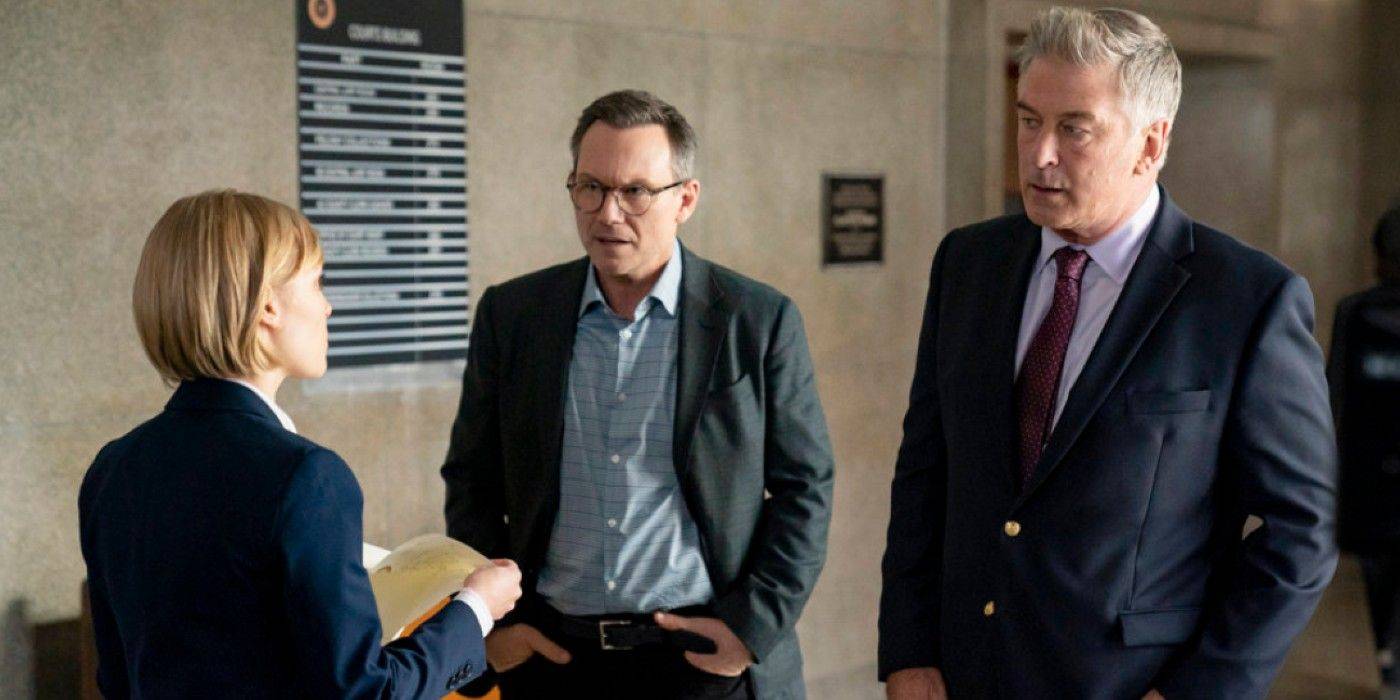 Dr. Death was the moniker given to Christopher Duntsch, a neurosurgeon suspected of misbehaviour in the early 2010s. Five counts of aggravated assault and one count of causing bodily harm to an elderly person were brought against him. Duntsch's actions resulted in the deaths of two patients and the grave injuries of many more. Due to his horrific deeds, his medical licence has been revoked.
A criminal drama television anthology series called Dr. Death is based on the same-named podcast that looks into these incidents. The programme, which was created by Patrick Macmanus, explores the events that preceded, followed, and resulted in his crimes as well as the subsequent legal proceedings. It attempts to shed light on the shortcomings of the medical system that caused Duntsch's activities to go unrecognised for such a long time. It includes interviews from victims, family members, and other people linked to the case.
'I Am A Killer' (2018 – 2022)
Available to stream on Netflix.

a firsthand account of the trials, convictions, and life sentences of inmates on death row. This 36-episode, three-season docuseries delves deeply into the lives of those convicted of capital murder and given the death penalty. Each episode lasts 40 to 60 minutes.
It's one of the most horrific true crime documentaries that will have you gripped from the start, with harrowing and gory events related by those responsible. I Am A Killer is one of the few true-crime documentaries that tells the tale from the killer's point of view, including inmates such Victoria Smith, Joseph Murphy, and Toby Williams who share their versions of the circumstances behind their crimes.
'Mindhunter' (2017)
Available to stream on Netflix.

The true-crime book Mindhunter: Inside the FBI's Elite Serial Crime Unit, written by John Douglas and Mark Olshaker, served as the inspiration for Netflix's Mindhunter, a crime drama series made by Joe Penhall. The show centres on the efforts of FBI agents Bill Tench (Holt McCallany) and Holden Ford (Jonathan Groff), who speak with incarcerated serial killers to better understand and apprehend active killers. In the programme, notable murderers including Edmund Kemper, Montie Rissell, Jerry Brudos, Richard Speck, and Dennis Rader are depicted.
Critics gave Mindhunter high marks, and it has a sizable fan base. Although a number of skilled directors contribute to the majority of the show's episodes, David Fincher stands out as the showrunner and most renowned go-to director since he gives the acclaimed programme his creepy and scary aesthetic. There is currently no word on a third season of Mindhunter, which Fincher may decide to "revisit" in the future.
'Night Stalker: The Hunt For A Serial Killer' (2021)
Available to stream on Netflix.

The Night Stalker or Walk-In Killer, Ricardo Leyva Muoz Ramirez, was a nocturnal serial killer whose cold-blooded killing spree spanned just 14 months, from June 1984 to August 1985. He was a cold-blooded killer, rapist, and burglar who was sentenced to death in 1989 and was responsible for the deaths of 15 people. After 24 years on Death Row and while awaiting execution, he passed away in 2013 from a B-cell lymphoma complication.
With largely excellent reviews, Night Stalker: The Hunt For A Serial Killer debuted on Netflix in January 2021. The miniseries has a 71% approval rating on the Tomatometer and was hailed as a "fascinating, terrifying depiction of a killer and the community he terrorised." The unremorseful Night Stalker is a chilling true crime story told through a series of interviews with two homicide investigators, devastating crime scene photos, and unsettling historical footage.
'The Assassination of Gianni Versace: American Crime Story' (2018)
Available to stream on Hulu.

The murder of Italian fashion designer Gianni Versace is the subject of the gripping nine-episode second season of American Crime Story. As the serial killer Andrew Cunanan, played by Darren Criss, who killed five people before taking his own life eight days after killing Versace,
Highly praised by critics, The Assassination of Gianni Versace was nominated for nine Primetime Emmy Awards and won three of them. You will frequently feel uneasy and turn away from the screen as a result of Criss' outstanding performance as Cunanan, the pathological liar. Although at times frightening and gory, it's still worth watching.
'The Ripper' (2020)
Available to stream on Netflix.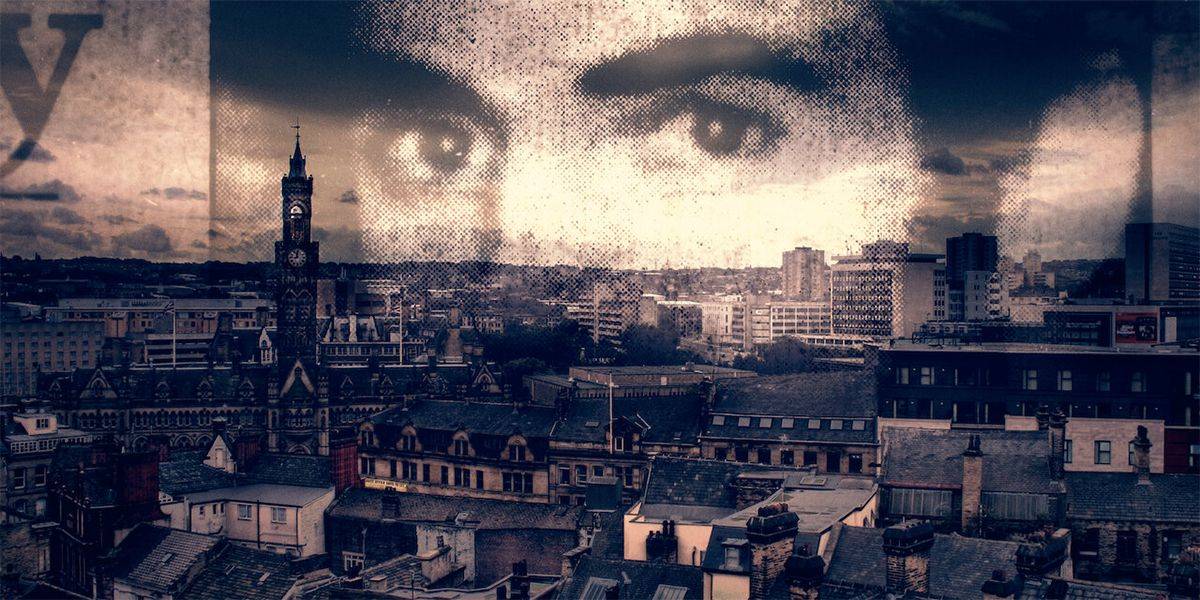 Between 1975 and 1980, 13 women were brutally murdered in Manchester and West Yorkshire by an English serial killer named Peter Sutcliffe. He was dubbed the Yorkshire Ripper by the media and was a replicant of the infamous, unnamed Jack The Ripper, who terrorised London's streets in the 1800s.
Netflix's four-part miniseries The Ripper, which was released in 2018 to favourable reviews and an 82% on the Tomatometer, is a horrific and edge-of-your-seat experience. A chronological voyage into the events from the perspective of a monster is provided by Netflix's serial killer series, which is told through the words of survivors, detectives, relatives of the victims, and journalists.
'Unsolved Mysteries' (1987 – )
Available to stream on Netflix.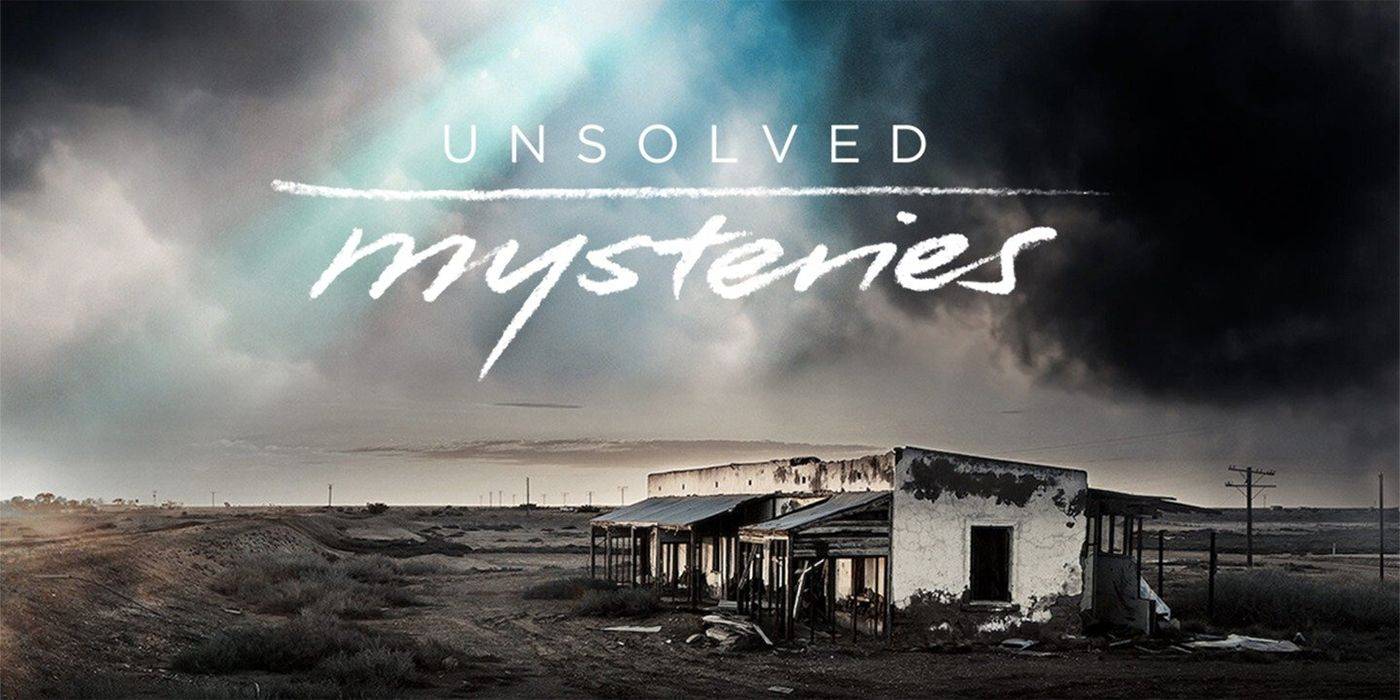 The 1987 television programme Unsolved Mysteries focuses on unsolved homicides, missing persons, conspiracy theories, and paranormal phenomena. The show has had a variety of hosts throughout the years, and it has served as inspiration for a number of specials and spin-off programmes. While some of the instances shown on the episode have since been resolved, others have not. Updates on previously reported cases as well as brand-new cases were featured in the show's new episodes that were released on Netflix in 2020.
Thanks to fan recommendations, many of the cases were solved, but some are still unsolved. The murder of JonBenet Ramsey, the disappearance of Jimmy Hoffa, and the passing of Elvis Presley are some of the most well-known incidents featured on the programme. Even if it doesn't concentrate on a single murderer, the in-depth analyses and horrifying descriptions of the issues it covers make it binge-worthy reading.
'Worst Roommate Ever' (2022)
Available to stream on Netflix.

Five 40- to 60-minute episodes of the Netflix docuseries Worst Roommate Ever present four distinct stories of regular people who turned criminals in one way or another, from fraud to murder. Dorothea Puente, K.C. Joy, and Youssef Khater are the subjects of Episodes 1 through 3, while Jamison Bachman is the subject of the two-part series finale.
The real-life threat that inspired the stories shown is enough to give you the chills, despite the series' mixed reception from viewers. Make sure you learn as much as you can about whomever you're inviting into your home, if Worst Roommate Ever teaches you anything. bad gut impression? Embrace it.
'World's Most Evil Killers' (2018 – 2021)
Available to stream on Peacock.

World's Most Evil Killers covers a wide spectrum of murderers from all around the world, which is a slightly different approach than other true crime films. This six-season series begins a harrowing journey of unearthing some of the most horrifying murders from the lesser-known to the most well-known killers around the world, including stories of the worst of the worst from the United Kingdom, America, Germany, Canada, Australia, and Poland.
There are many grim true-crime stories to look into for a protracted and morbidly interesting binge-watch session because there are 58 episodes spread across five years. This gloomy and dismal series features interviews, vintage film, reenactments, and in-depth examinations into the lives of people like Jeffrey Dahmer, Ted Bundy, Gary Ridgway, Aileen Wuornos, and David Berkowitz. It's enough to give you a chill.
Being a binge-watcher himself, finding Content to write about comes naturally to Divesh. From Anime to Trending Netflix Series and Celebrity News, he covers every detail and always find the right sources for his research.