Medical television series, out of all the numerous sorts of TV shows accessible over the years, seem to have been with us forever, or at least that's how it feels. They're all set in a medical environment where stress and tension will automatically lead to nerve-racking entertainment and drama, whether they're educational, covering technical aspects of intricate operations, romanticized into stories about love, treason, career changes, and friendship reconciliations, or even based around murderous crimes. While not all of them are remarkable, there are a number of them that are well worth your time. So, here's a list of some of Netflix's best medical shows that you can watch right now.
Ask the Doctor (2017-)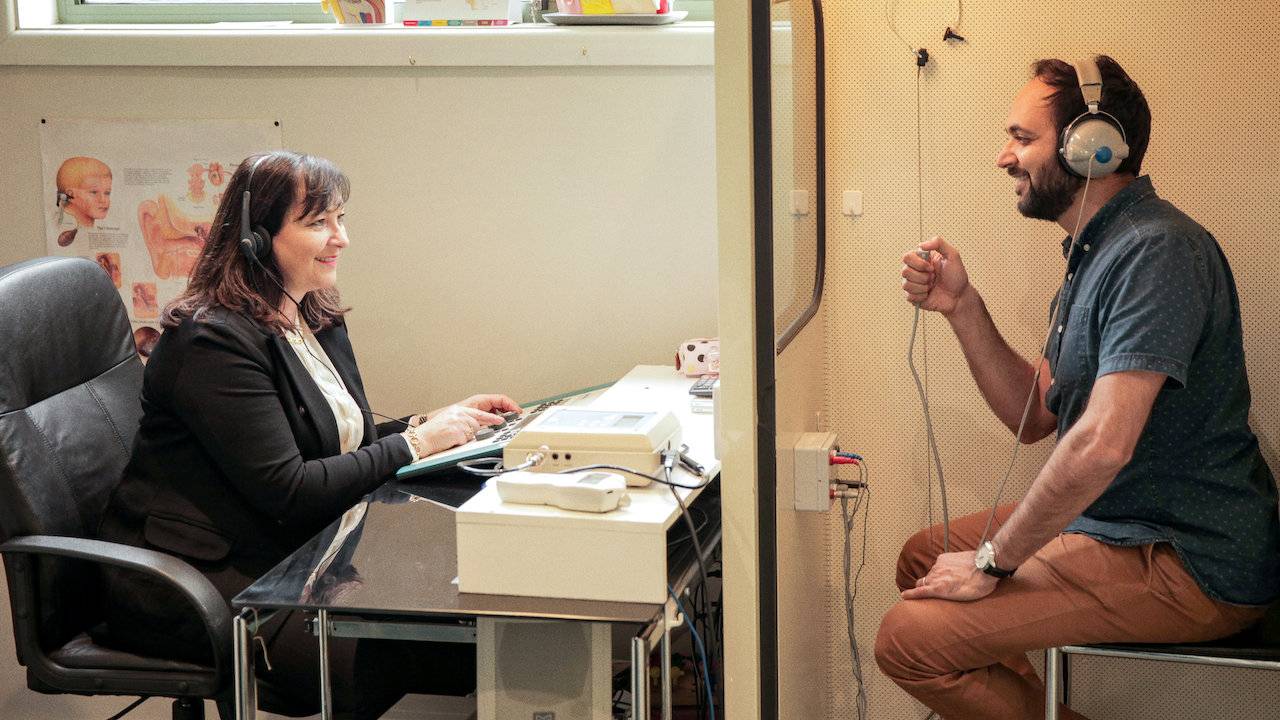 'Ask the Doctor,' an Australian factual series, is an educational show that tackles common health-related questions that a huge number of people have, such as sleep deprivation, digestive health, exercise, and obesity. The doctors on the show are new faces who present knowledge in a way that even a layperson may understand.
Dr. Renee Lim, a general practitioner, Dr. Shalin Naik, a medical researcher, and Dr. Sandro Demaio, a public health expert, are the series' presenters. Every day, we are bombarded with information about simple things like how much exercise is too much or how to manage snoring; here is a show that answers these questions. The presentation is presented in such a way that it is easy to engage students as well as adults.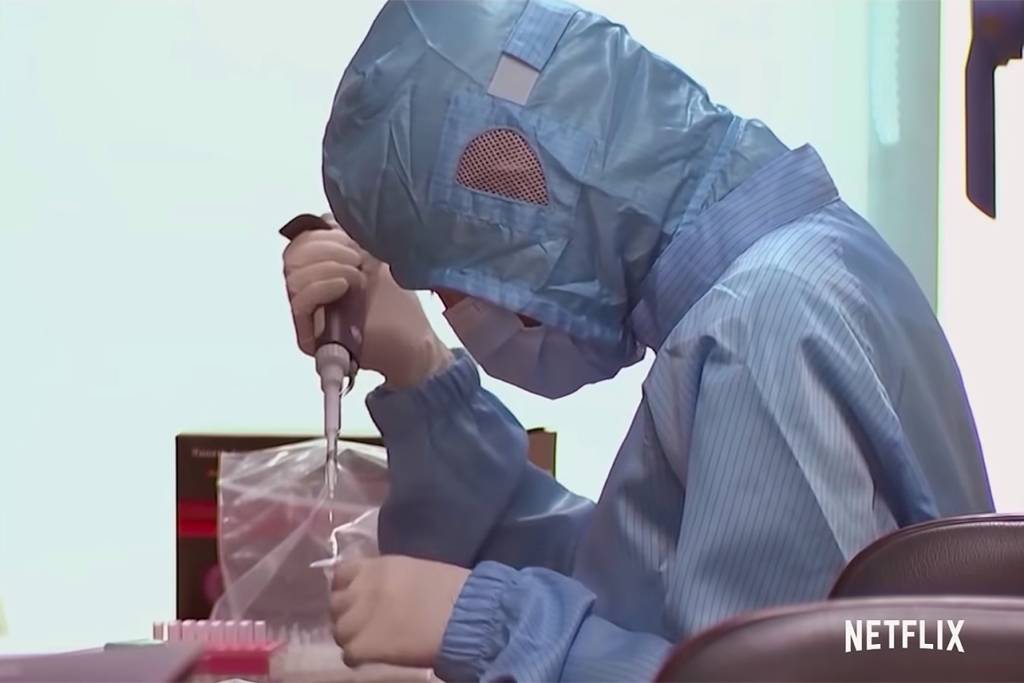 With the Coronavirus pandemic becoming the most talked-about topic since 2020, this show tells us everything we need to know about it. It not only examines the outbreak itself, but also the numerous efforts that have been made to bring it under control. The limited series is part of the Explained franchise, which also includes 'The Mind, Explained,' 'Sex, Explained,' and 'Money, Explained,' among others. Furthermore, J. K. Simmons, Idris Elba, and Laura Linney serve as the show's narrators.
Chicago Med (2015-)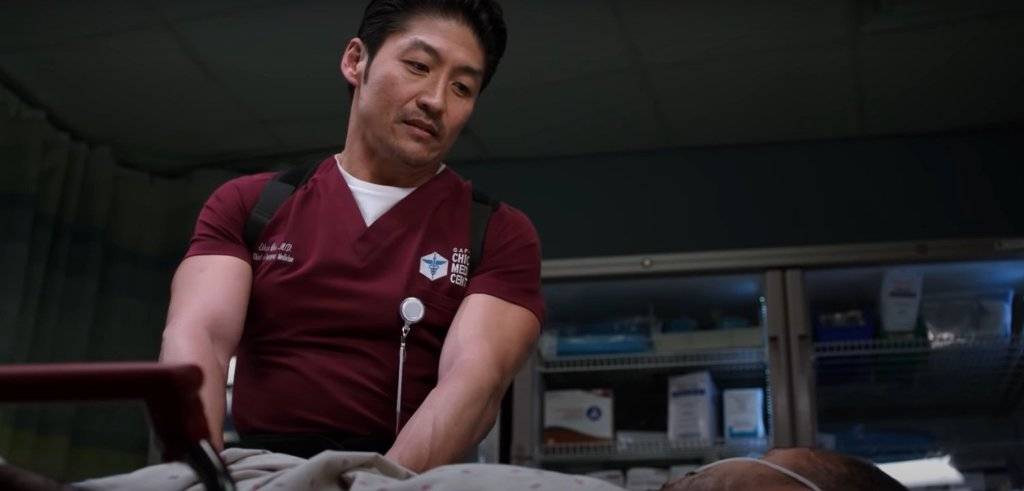 'Chicago Med,' the third part in Dick Wolf's Chicago trilogy, follows the medical staff at the fictional Gaffney Chicago Medical Center. While doctors and nurses must think quickly while dealing with medical emergencies, their personal lives are not without problems. The intriguing people take viewers on a thrilling journey, from interpersonal relationships through tough history. Characters from 'Chicago P.D.' and 'Chicago Fire' frequently appear in the series. As a result, it's a definite must-see for any fan of the franchise.
Diagnosis (2019)

The human body is a mysterious entity, and even the finest doctors can't always figure out what's wrong with it when faced with some very difficult instances. What should they do if a circumstance like this arises? Should they try to solve the case utilizing the numerous methods they've been studying for years? Should they solicit feedback from the general public? If you've been thinking along similar lines, 'Diagnosis,' a Netflix original series, is totally up your alley.
Dr. Lisa Sanders is followed in this medical docuseries as she crowdsources diagnosis for some of the most difficult cases she encounters. Surprisingly, this presentation was inspired by a New York Times column Dr. Sanders used to write.
Grey's Anatomy (2005 –)

'Grey's Anatomy' is without a doubt one of the most well-known medical dramas of all time. The show has received multiple honors and amassed a large following of devoted fans over the years. It's a brilliantly written, philosophically ambitious show that will undoubtedly become one of your all-time favorites. It chronicles Meredith Grey's personal and professional lives, as well as those of the medical staff at a fictional Seattle hospital.
Hospital Playlist (2020-)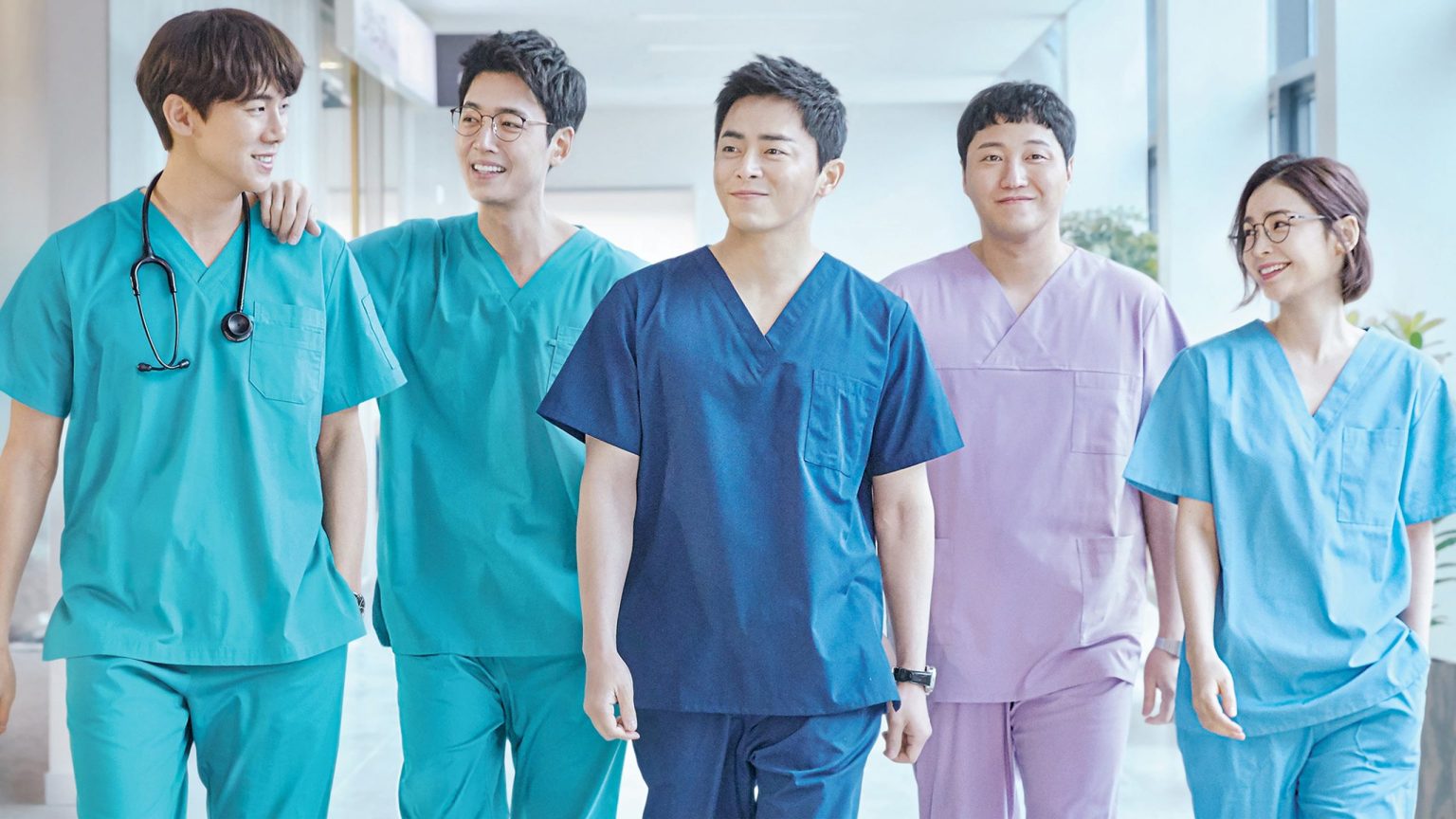 'Hospital Playlist' is a South Korean television series that follows a group of medical professionals who have been friends since medical school. The writing style of the series has received significant attention. It draws attention to the complexities of the characters' interactions, which appear natural and relatable. The show, directed by Shin Won-ho and written by Lee Woo-jung, is one of the most well-known Korean dramas in the world.
Human: The World Within (2021-)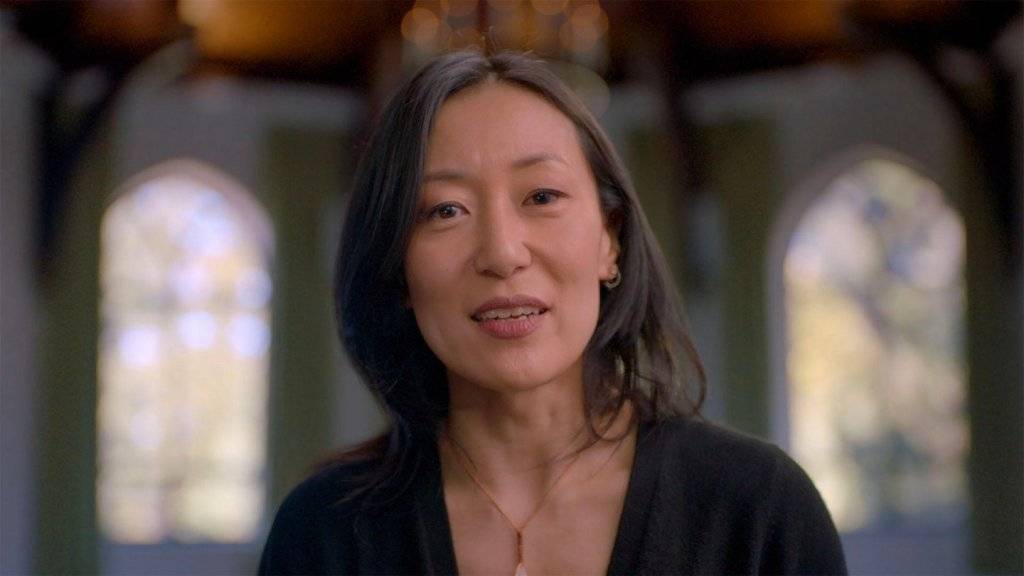 If you're fascinated by the relationship between the body and the mind, 'Human: The World Within' is the series for you! The interesting documentary series explores how the complex processes in the human body shape one's thinking and worldview through a range of personal experiences from throughout the world. Jad Abumrad, a Lebanese-American radio DJ, composer, and producer, hosts the show.
Lenox Hill (2020-)

This web documentary series follows four medical experts at Manhattan's Lenox Hill Hospital. Two neurosurgeons, an emergency room physician, and a Chief Resident obstetrician and gynecologist are featured in 'Lenox Hill.' The series has garnered a lot of positive feedback because it not only delivers knowledge but also presents a human side to the job.
The healthcare experts featured in the episode take us through what goes on in the head of the person you place your trust in on a day-to-day basis. It demonstrates what it means to live a life filled with joy, grief, failure, and miracles on a daily basis. The series gives enough information for viewers to establish their own idea of the present status of healthcare without reaching to any judgments.
Life (2018)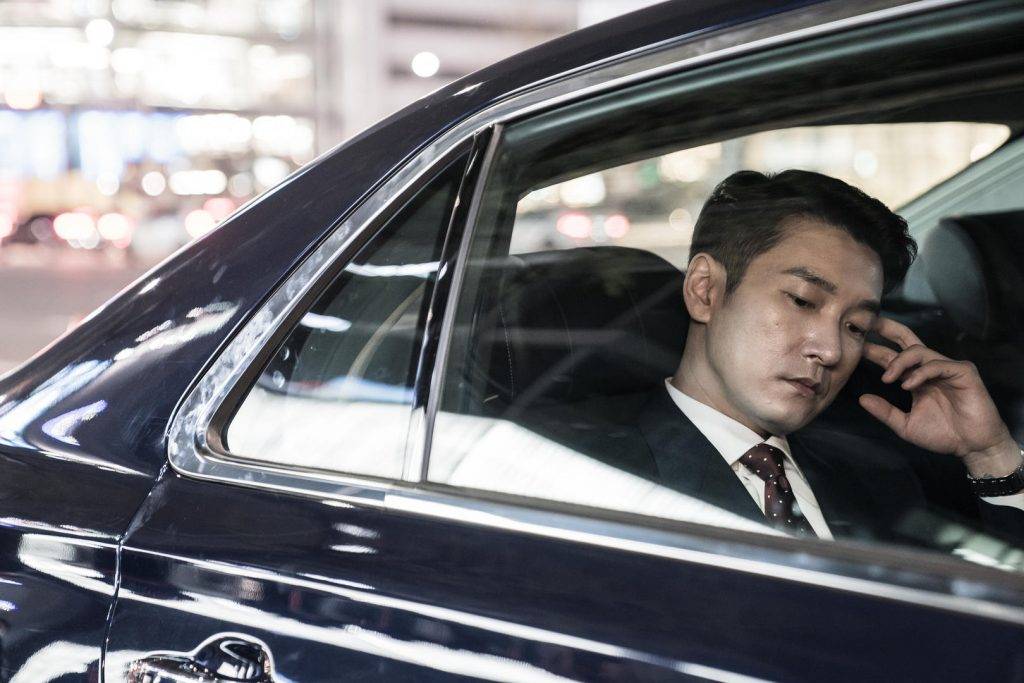 Even in the medical field, undercurrents of corruption and politics can be felt, as they are in other professions. A university hospital strives to stay true to its values while a private firm takes over its duties in this South Korean series. In the episode, the hospital's doctors band together to combat and oppose forces attempting to turn the non-profit hospital into a money-making plan.
Live Up To Your Name (2017)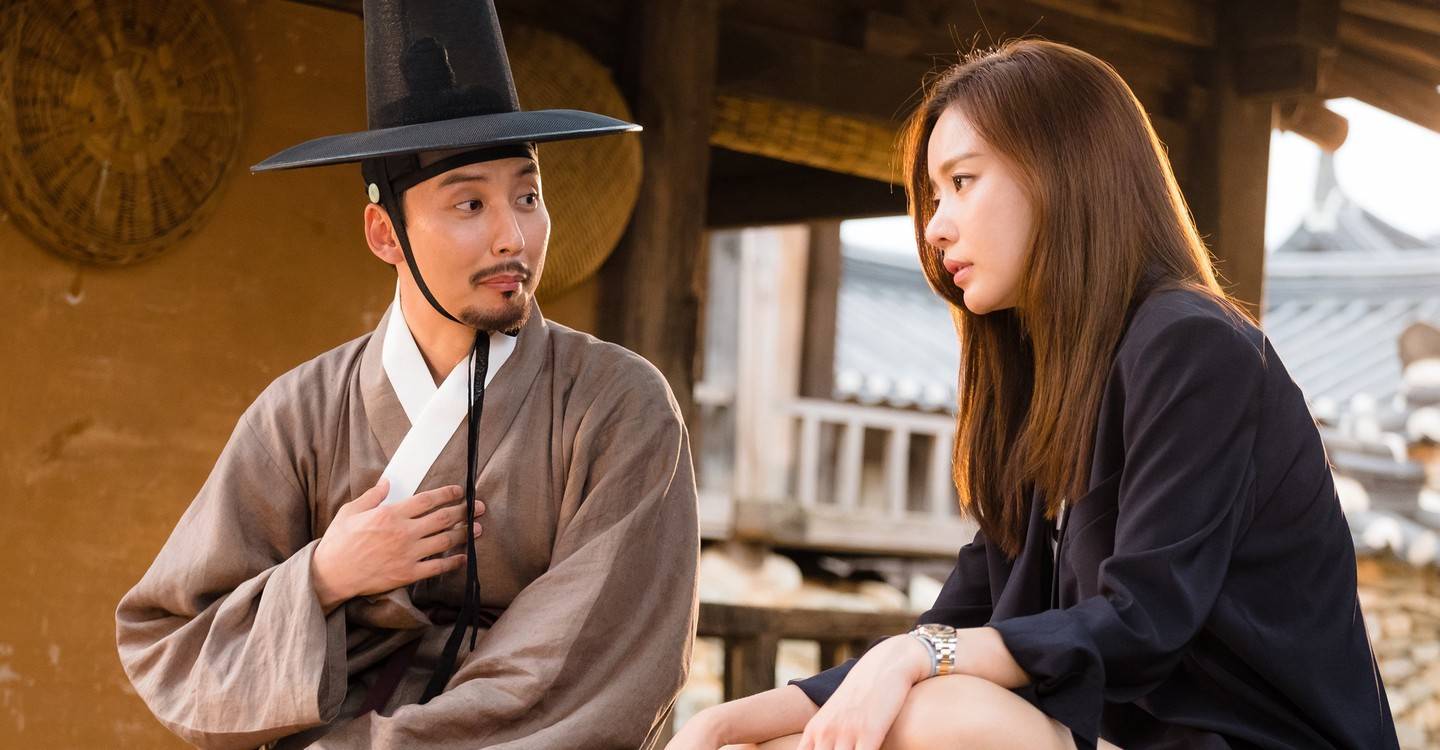 This South Korean drama combines historical and time travel elements with a medical drama. Heo Im (Kim Nam-gil), an acupuncturist who suddenly travels through time to present-day Seoul, strives to tie up loose ends as he switches back and forth between present-day Seoul and the reign of the Joseon Dynasty 400 years ago.
Heo Im encounters Choi Yeon-kyung (Kim Ah-joong), a cardiothoracic surgeon in training at Shinhae Hospital, dazed and confused. She and Heo Im bring two opposing worlds together. She is a strong supporter of modern medicine, whereas he is a traditional medicine practitioner. People all throughout the world may relate to the struggle between traditional and contemporary medicine. As a result, there's a good chance you'll enjoy the series!
Lovesick (2014-2018)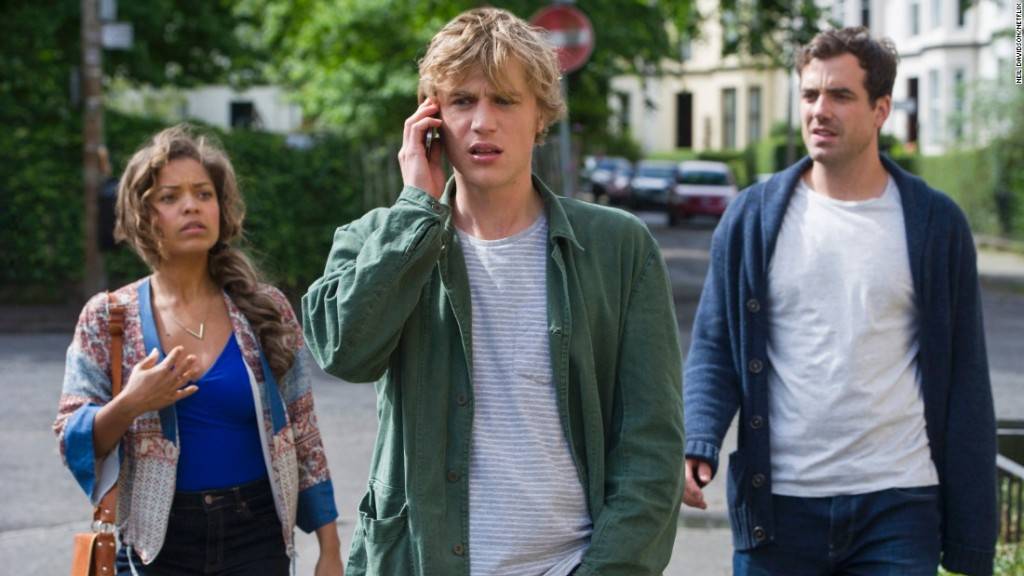 The sitcom 'Lovesick' features Dylan Witter, who has been diagnosed with chlamydia. He must now contact all of his old sexual partners and inform them of the situation. The sitcom is set in Glasgow and follows Dylan's friendship with his best pals Luke and Evie as well as their travels together. Dylan, Luke, and Evie also live together, which adds to the intrigue of their relationship. The show shows us how Dylan cope with the reality that he has an STD, with comic elements to emphasize the impact it has on his social life.
Medical Police (2020)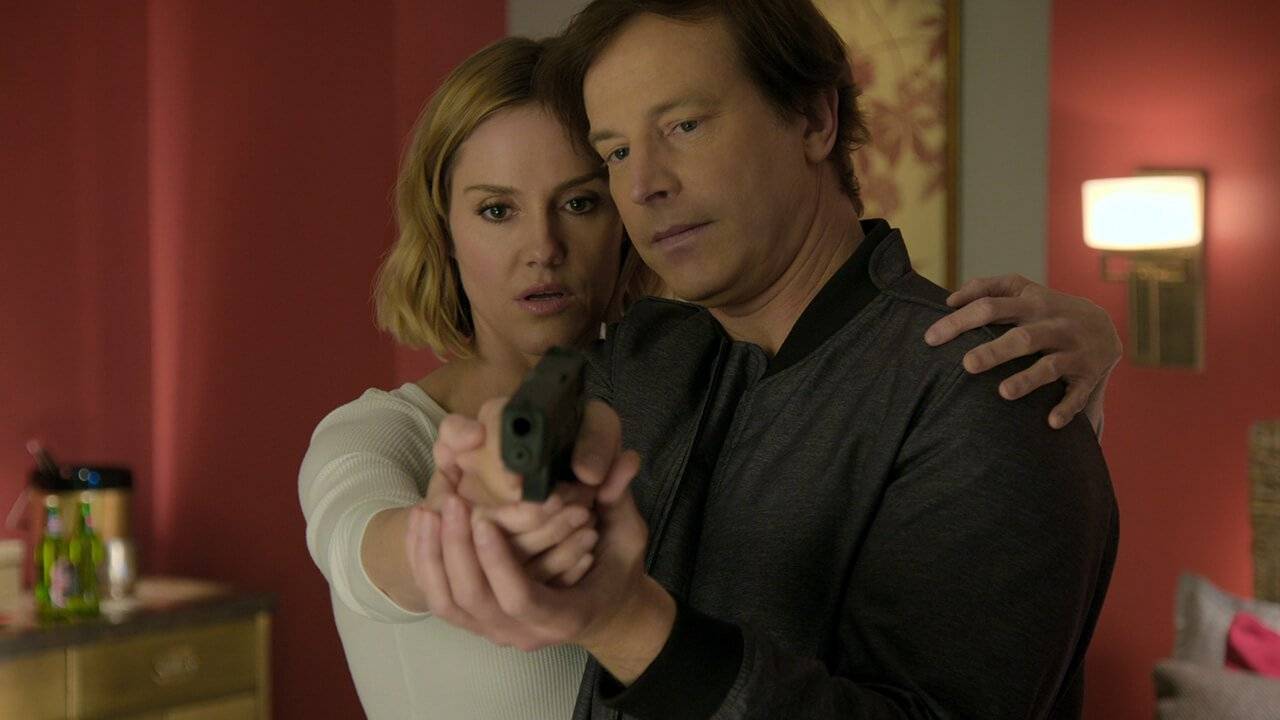 'Medical Police' depicts two doctors who uncover a virus that could cause a pandemic breakout. They are hired as government operatives who must participate in the worldwide search for a cure. Lola Spratt (Erinn Hayes) and Owen Maestro (Rob Huebel) were not expecting to deal with profound secrets and conspiracy. The series is a spin-off of the dark comedy sitcom 'Childrens Hospital,' directed by David Wain and Bill Benz. Despite the fact that the Netflix show is primarily a comedy, it contains intriguing themes of crime and medical.
Operation Ouch! (2012-)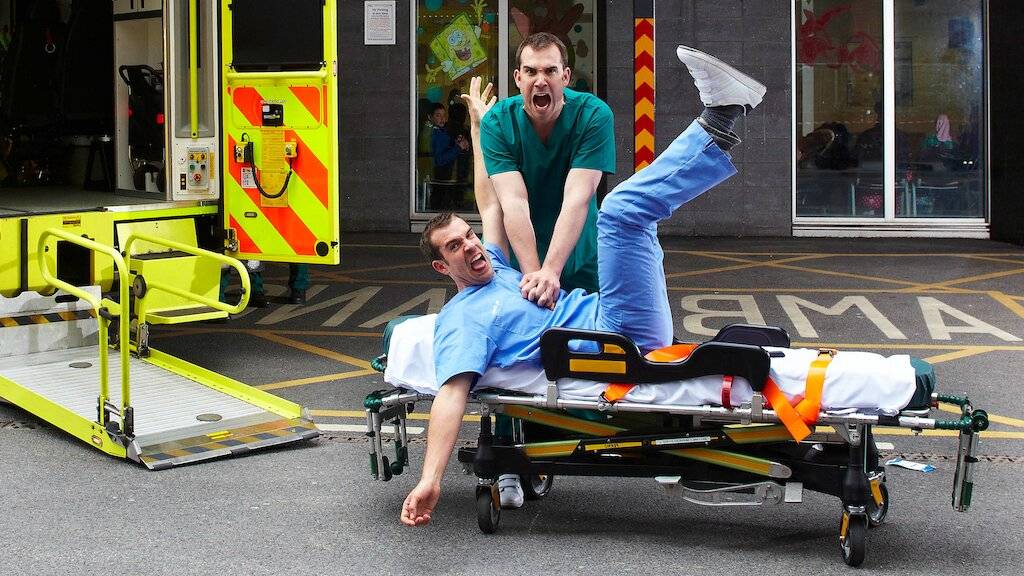 Chris and Xand van Tulleken, twin brothers and doctors, run the popular children's series 'Operation Ouch.' The comedic series is about the human body and what happens in an Accident and Emergency Department. It is educational and discusses the difficulties that doctors confront when working with patients. Chris and Xand urge their young viewers to participate in some intriguing experiments in the series. Doctors at Alder Hey Children's Hospital, Royal Manchester Children's Hospital, and Liverpool Hospital demonstrate recurring incidents. They also follow fast response teams that deal with medical emergencies at people's homes or in public places.
Pandemic: How to Prevent an Outbreak (2020)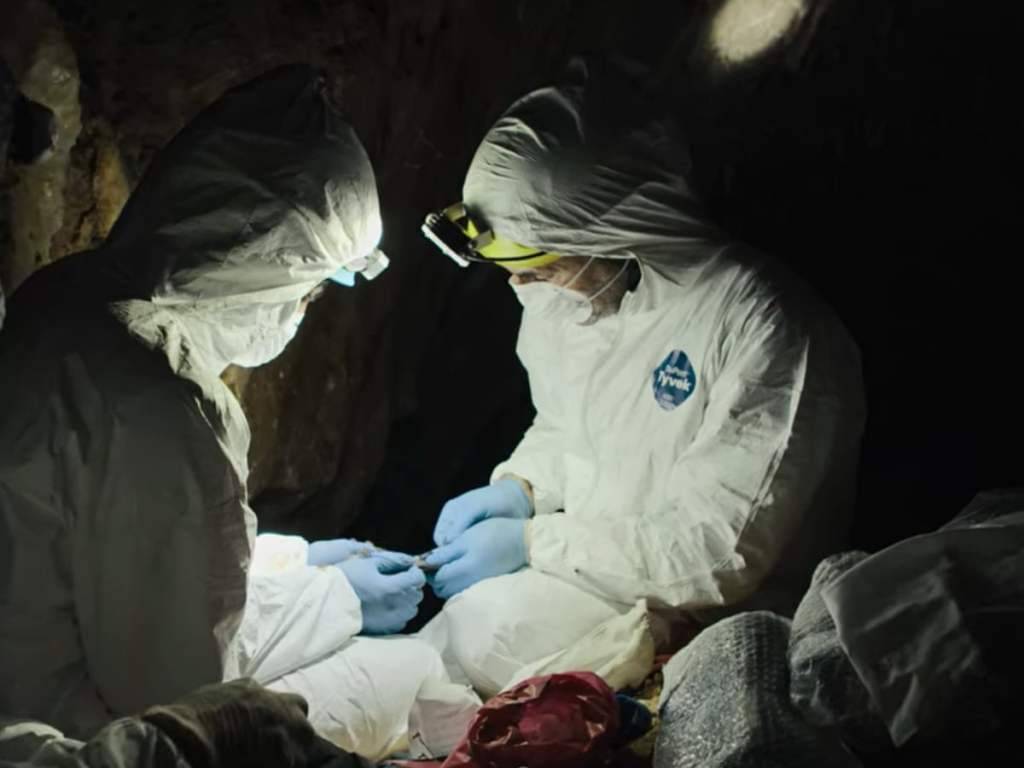 Following the COVID-19 epidemic, people all across the world have become increasingly interested in learning about diseases and how they spread. As a result, the non-fiction show touches on a variety of subjects, including vaccines and research. The docuseries covers everything from the Ebola outbreak to the risk of an influenza pandemic, efforts to develop a universal vaccine, and the anti-vaccination movement. The show has won accolades for its aesthetics and plot, despite the fact that it is extremely informational. It's a close look at those on the front lines, as the show masterfully highlights the importance of humanity and determination, especially when things go tough.
Ratched (2020-)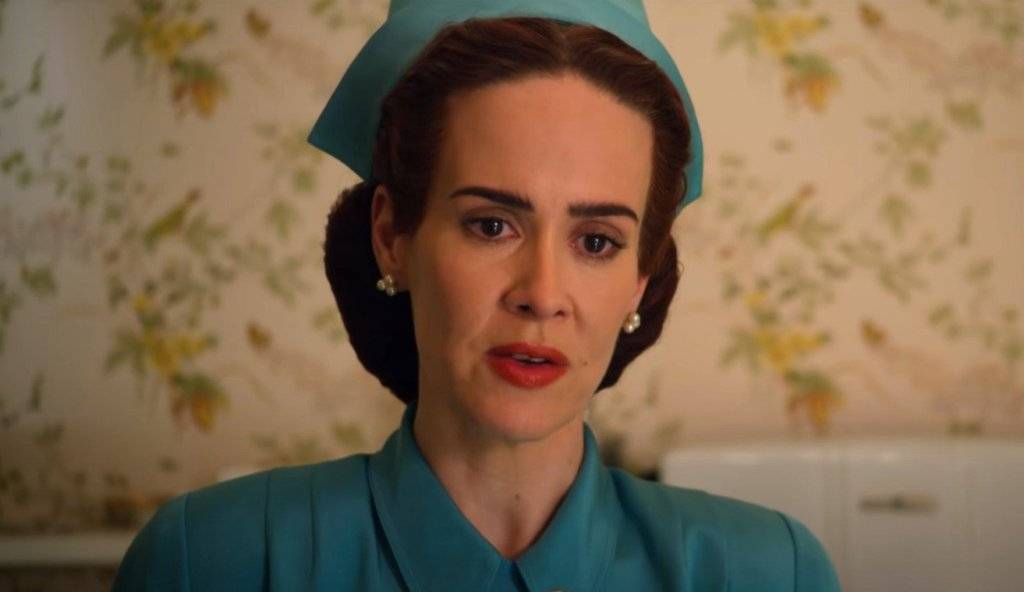 Nurse Mildred Ratched is hired by the Lucia State Institution, a famous psychiatric hospital, during a time when mental illness was viewed as a pathological condition. She appears to be the epitome of dedication, yet this is just a mask for a terribly damaged psyche. The series, based on Ken Kensey's 1962 novel "One Flew Over the Cuckoo's Nest," focuses on Nurse Ratched's manipulation of the mental health care system for her personal gain. The series highlights the human mind's fragility as well as the limitations of empirical research in determining how the mind functions. The series will be remembered by psychology buffs because it provides enough of fodder for thought.
Sick Note (2017-2018)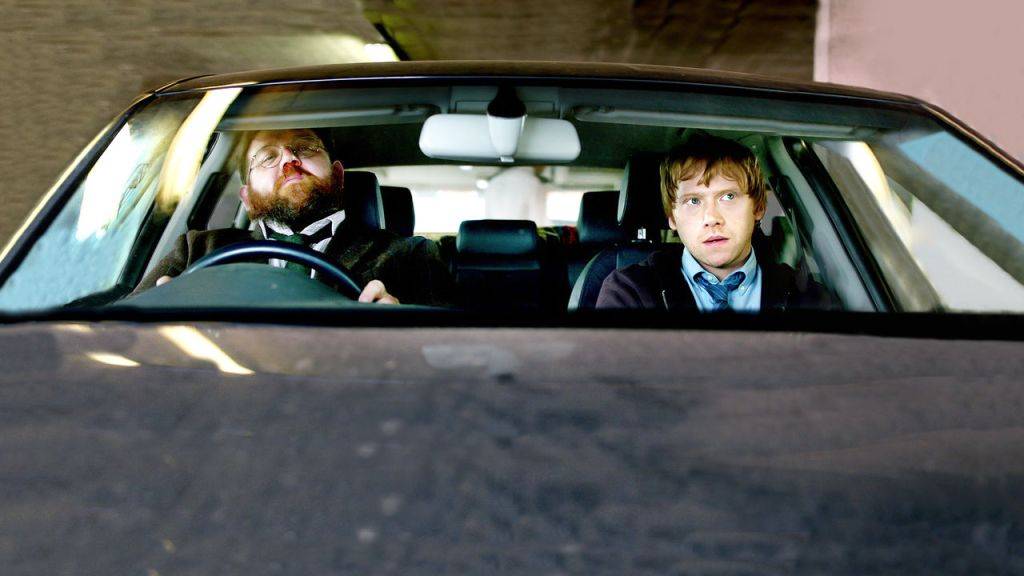 'Sick Note,' like 'Lovesick,' follows a slightly different path to win a spot on our list of recommended albums. The dark comedy series follows Daniel Glass, an insurance agent whose life is turned upside down after he is diagnosed with terminal oesophageal cancer. But that's just the start of a string of bad luck, especially since it turns out Dr. Iain Glennis misread his ailment. But, when Daniel's treatment by those around him improves, he decides to keep the truth to himself. Furthermore, Dr. Glennis has his own reasons for continuing the story. However, things quickly spiral out of control when Daniel's name appears in a murder inquiry.
Skin Decision: Before and After (2020)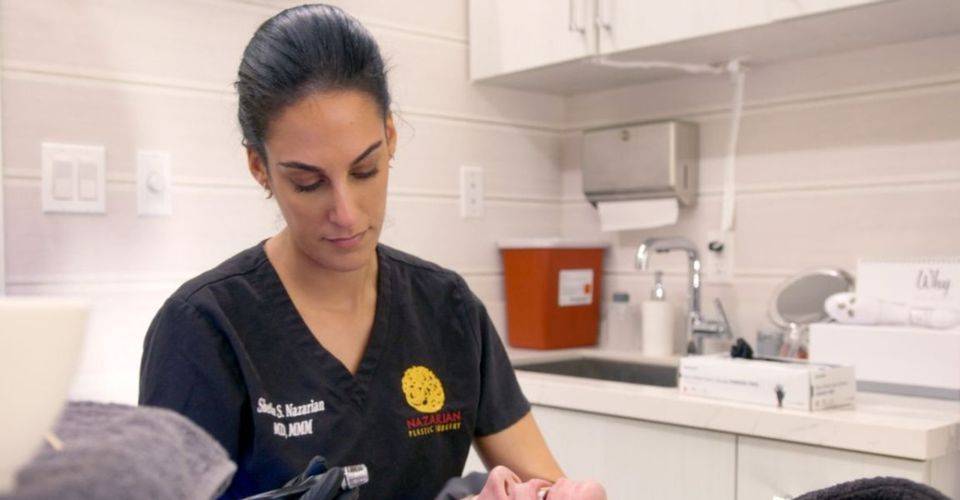 The human body's largest organ is considered the skin. Apart from being an essential sensory organ, it can also be considered a health indicator. While this is true, most of us equate skin health with attractiveness. As a result, the focus of this docuseries is on plastic surgeon Dr. Sheila Nazarian and nurse Jamie as they help their patients feel more beautiful and confident in their own skin. This unscripted show may appeal to those who want to learn more about their skin and appreciate viewing rewarding transformations.
The Night Shift (2014 – 2017)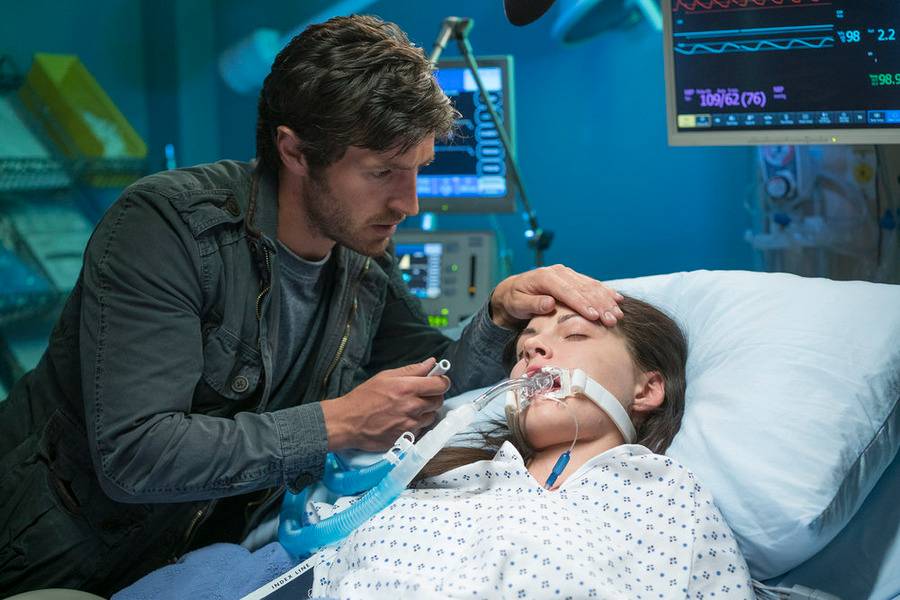 In the vein of 'Grey's Anatomy,' here's a fresh take on a similar type of setting in which characters must overcome the hurdles of life that can bring some to the top and others to the bottom. Here's a drama series that will hold one's attention till all of one's entertainment needs have been met to the last drop. We are transported into the tumultuous world of San Antonio Memorial Hospital's night shifts at the emergency room, thanks to a cast of characters and outstanding performances. On this medical journey, there's a rebellious ex army medic, a doctor trying to advance in the ranks, another who relies on his father's celebrity, and a slew of other people to get to know.
Unnatural Selection (2019)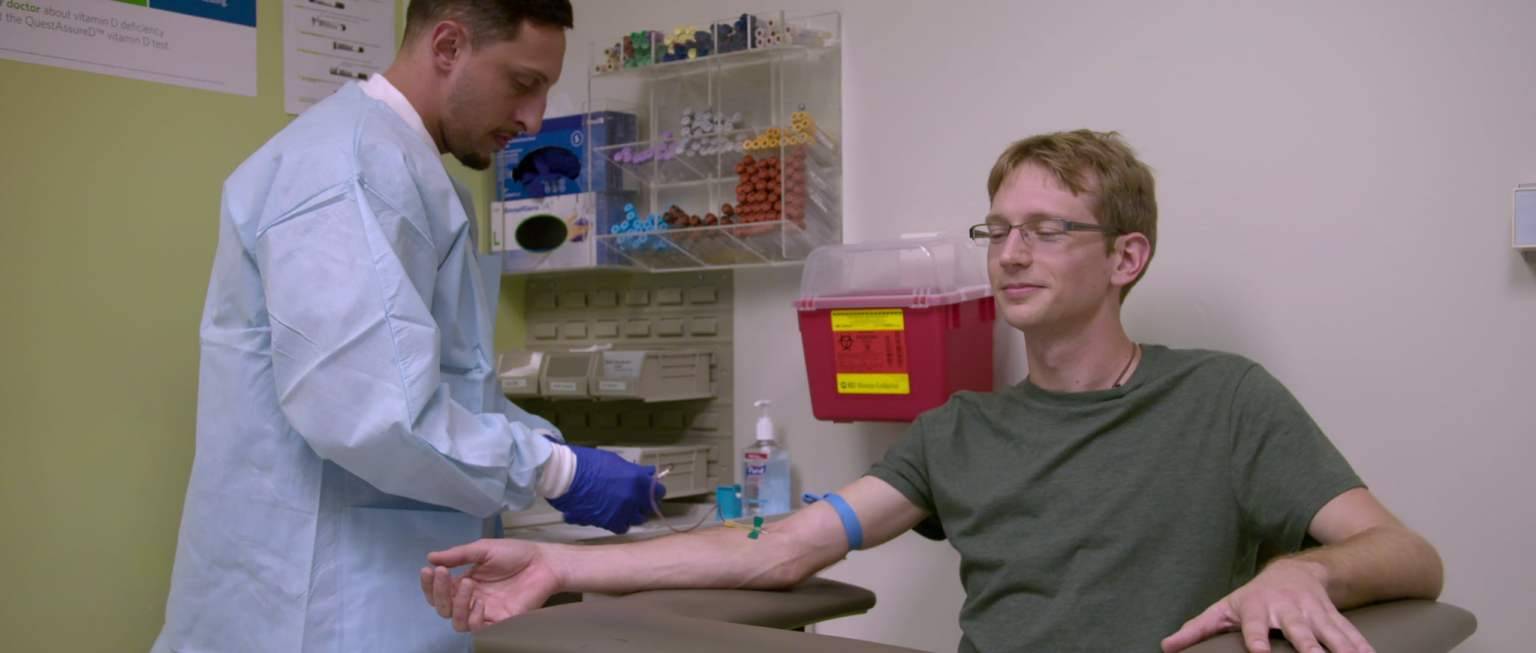 'Unnatural Selection' is a documentary series that takes "the future is now" to a whole new level. How do we feel about genetic engineering now that it is becoming more widely available? This is the angle that is investigated in this article. The series sparks debates about biohacking and trait selection, as well as what it means for morals, the environment, and society's social fabric. It's disconcerting to realize that one can "alter" the fundamental essence of our existence. Most people are concerned that even if we believe we have considered all of the possibilities and obstacles that may arise, as well as measures to reduce them, have we genuinely considered "everything?"
Virgin River (2019-)

Set in the lovely and calm Virgin River, Melinda "Mel" Monroe relocates from the big city to serve as a nurse and midwife in a village in severe need of her services. Mel, a nurse practitioner, answers to an advertisement for a job with Vernon "Doc" Mullins in the namesake town in the hopes of a fresh start and the eradication of sad memories. Despite the fact that the series is primarily a romance drama, it does not shy away from depicting the myriad healthcare-related difficulties that a small community faces. Mel and Doc must utilize their creativity and presence of mind to deal with emergencies in the show.
Our Team DCS includes 5 different writers proficient in English and research based Content Writing. We allow them and encourage them to follow the Entertainment news all day long. Our posts, listicles and even the exclusives are a result of their hard work.