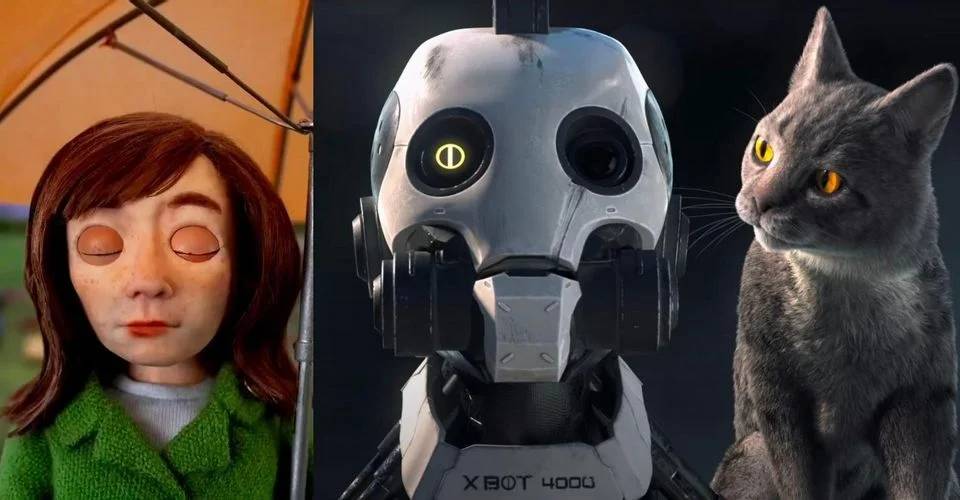 10 Shows You'll Enjoy If You Like Amazon's Undone | Shows Like Undone
Undone, an Amazon series, explores a variety of key thematic problems, including sorrow, family, and the nature of time itself, with its distinctive blend of animation and riveting storytelling. Furthermore, it boasts a fantastic voice cast who all contribute to the richness and depth of their characters. Rosa Salazar, in particular, aids viewers in understanding Alma and the struggles she experiences when she finds her power to travel through time. There are a number of additional television shows that share some of the series' core characteristics for individuals who appreciate these varied parts of the series.
BoJack Horseman (2014-2020) – Streaming On Netflix

Undone's basic story revolves in part around trauma and how its major characters deal with it (as well as loss). Though BoJack Horseman doesn't often overtly address trauma, it is remarkable for its willingness to use an animated comedy to address some serious themes.
The series deserves special recognition for being willing to talk openly and honestly about what it's like to suffer from depression. The show exemplifies how powerful adult animated programs can be in addressing the human condition.
Disenchantment (2018-Present) – Streaming On Netflix

Undone's core concept, in addition to trauma, is the main character Alma's struggle to discover out what caused her father's death. Parental issues are also one of the propelling narrative conceits of Matt Groening's Netflix series Disenchantment, which is one of the best to emerge from his creativity. Princess Bean, the protagonist of the series, must contend with the fact that her mother is an evil sorcerer and her father, despite his good intentions, is unskilled at running a kingdom.
Electric Dreams (2017-2018) – Streaming On Amazon Prime

Philip K. Dick's books have been adapted for a variety of media, most notably in the series Electric Dreams. This series takes a unique approach to his subject, managing to bring the author's peculiar vision to life through a powerful visual style. Though the series lacks tonal consistency, it should appeal to fans of Undone's exploration of people's diverse perspectives on the world and their place in it.
Love, Death, & Robots (2019-Present) – Streaming On Netflix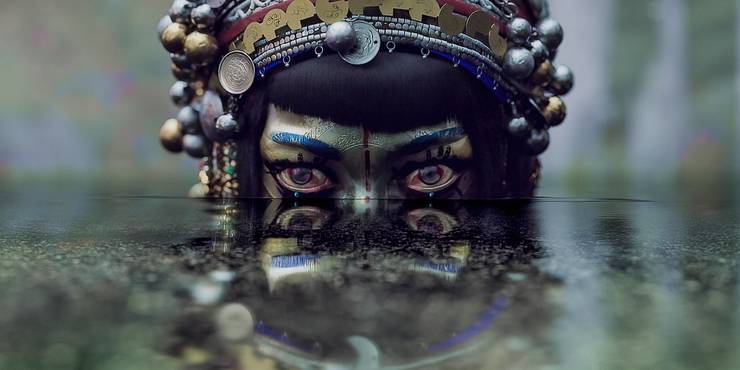 Love, Death, and Robots is probably one of Netflix's best animated shows. Each episode of this anthology drama recounts a separate story, yet each one focuses on one of the title's elements. The gritty and occasionally scary series demonstrates how vast animation is and how much thematic area it can cover. As a result, fans of Undone and the way it employs animation to convey unique stories will undoubtedly enjoy it.
Moon Knight (2022) – Streaming On Disney +

WandaVision isn't the only MCU show that delves with the complexities of tragedy and grief. Indeed, Marc Spector, the protagonist of Moon Knight, acquired dissociative personality disorder in order to cope with his mother's hostility. As the series progresses, the spectator and Marc learn more about his inner life, which isn't always pleasant to watch. The series is a fantastic companion piece to Undone since it demonstrates the studio's willingness to engage with difficult topics.
Roar (2022) – Streaming On Apple TV+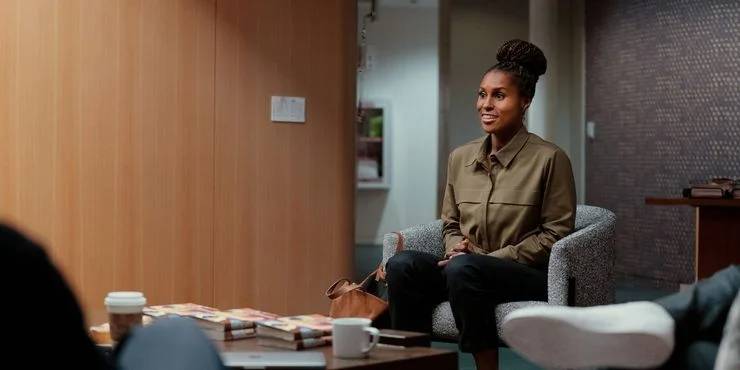 Undone's ability to merge the extraordinary and the banal is part of what makes it so intriguing. This expertise is also evident in the Apple TV+ series Roar, which addresses the experiences women face under patriarchy in each of its self-contained episodes.
Though the stories are typically founded in realism, there is usually an aspect that pushes them into magical realism, whether it's a woman eating images to relive her memories or a woman who disappears.
Russian Doll (2019-Present) – Streaming On Netflix

Russian Doll is largely regarded as one of the best Netflix original series, thanks in large part to Natasha Lyonne's outstanding core performance. In the series, her character, Nadia Vulvokov, has to relive her death over and over again in the first season, and then travels back in time to inhabit the body of her mother in the second. The series' time travel element will appeal to fans of Undone, and its emphasis on family and intergenerational strife also makes it a natural fit.
The Shining Girls (2022) – Streaming On Apple TV+

Undone clearly revolves around time travel, which is also the fundamental premise of the Apple TV+ series The Shining Girls. However, in the second series, it takes on a darker tone, as the protagonist is confronted with the threat of a serial murderer who can travel across time.
It manages to ask and explore challenging questions about the nature of reality, perception, and time itself, in addition to its fundamental premise and intriguing spin on the established genre of the serial killer thriller.
The Shivering Truth (2018-2020) – Streaming On HBO Max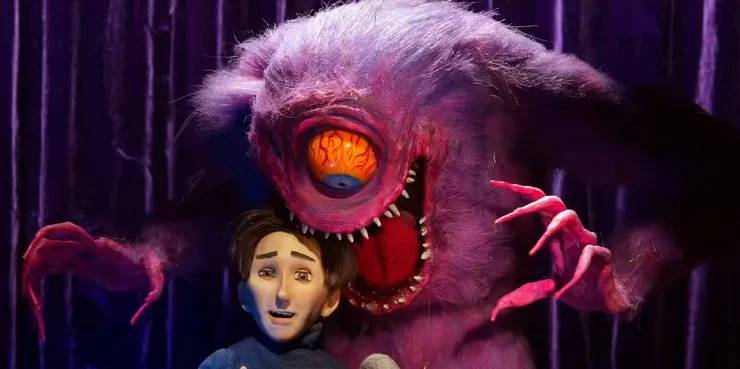 Undone continues to push the boundaries of what animation as a form of visual storytelling can do, which is one of the most compelling aspects of the show. The plot is told using stop-motion animation in this anthology drama. The Shivering Truth, like many of the other great Adult Swim series, pushes the bounds of storytelling, appearing to plumb the deepest recesses of the human unconscious in its absurdist fantasies. It's not necessarily for the faint of heart, but it's still worth watching.
WandaVision (2021) – Streaming On Disney+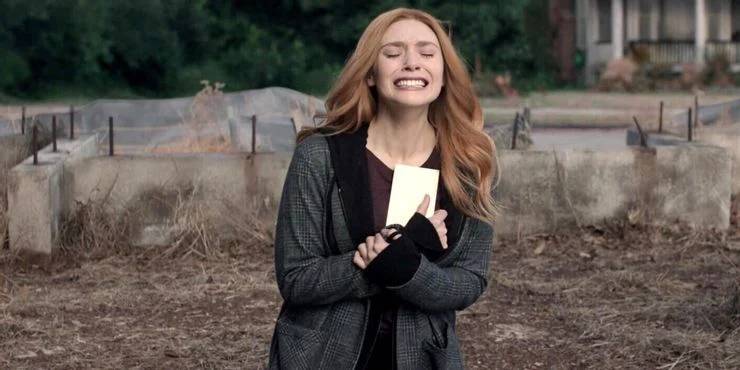 The trauma of being in a vehicle accident gives the lead character in Undone the power to travel through time. Similarly, WandaVision, one of the best stories to have come out of the Marvel Cinematic Universe, is driven insane by the agony of losing her beloved Vision. She manages to hypnotize an entire town into becoming her own private sitcom using her immense powers. The series eventually becomes a meaningful and touching commentary on grief, loss, and love, despite its initially ludicrous concept.