Shawn Levy's comic sci-fi adventure movie The Adam Project, set to debut on March 11, 2022, is a time travel film, a coming-of-age story, and a family adventure film all rolled into one. The film depicts Adam Reed (Ryan Reynolds), a time-traveling pilot who travels back in time to meet his younger self (Walker Scobelll) and team up with his father (Mark Ruffalo) to defend Earth from an impending menace.
The Adam Project joins a growing list of PG-13 sci-fi comedies that catch children's imagination and deal with time travel, a strong father-son tie, or people coming of age after meeting versions of themselves along the temporal sequence.
Back To The Future (1985)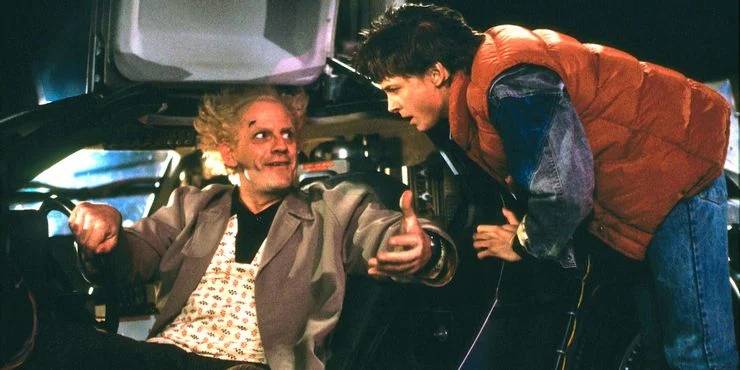 Back to the Future is a pop cultural icon in every way. It is arguably the best time travel film ever created. Given its premise, the film's strongest quality has proven to be its foresight, which has only become stronger over the decades while innumerable imitations pale in contrast.
In the whole franchise, Marty McFly and Doc Brown's relationship fundamentally acts as a loving father and son dynamic, with the main issue being the threat of tampering with the temporality of their lives (including meeting future and past versions of themself). This fundamental issue generates a lot of situational comedy chuckles and it dazzles the audience with futuristic technology that is still relevant today.
Bill & Ted's Excellent Adventure (1989)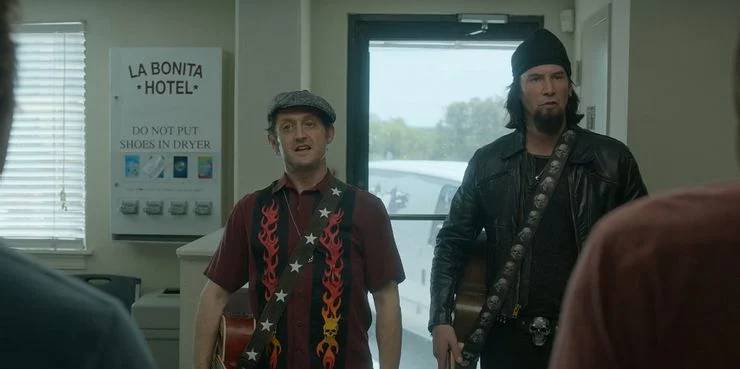 Who can forget Bill & Ted's Excellent Adventure, which is more of a time-traveling coming-of-age comedy than a story of space-traveling heroism? Remember that Bill (Alex Winter) and Ted (Keanu Reeves) meet various versions of themselves on the temporal loop throughout the three films in the series, all but shattering the stoner duo's brains each time.
Surprisingly, by making a sequel 30 years later in Bill & Ted Face the Music, viewers might experience a sensation of nostalgic time travel, returning to such popular cult characters. As a result, the film is surprisingly emotional, and it makes one want to revisit the original.
E.T. The Extraterrestrial (1982)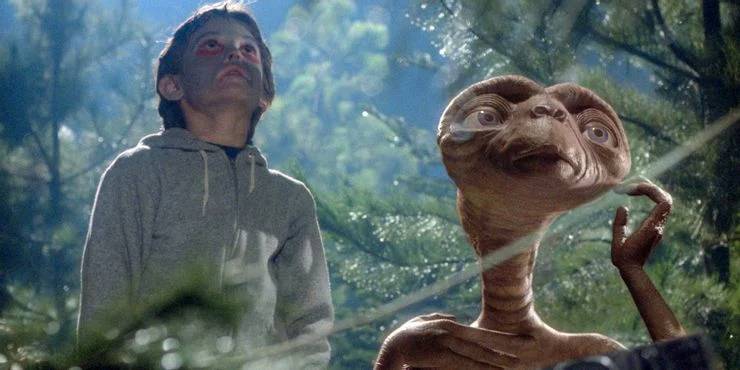 Steven Spielberg's beautiful coming-of-age film E.T. is the only family-friendly science fiction film that has been able to capture the inspired, unconstrained imagination of childhood. Indeed, the uplifting film aspires for the stars while being grounded at the same time, telling a genuinely fulfilling story about family, friendship, love, and making personal sacrifices for the greater good.
Extraterrestrials are depicted as charming beings with the ability to react to human emotions rather than a vicious threat to humanity in the immensely successful family film. The Adam Project and countless others owe a debt of gratitude to E.T. in all its splendor, which is a classic on every level.
Explorers (1985)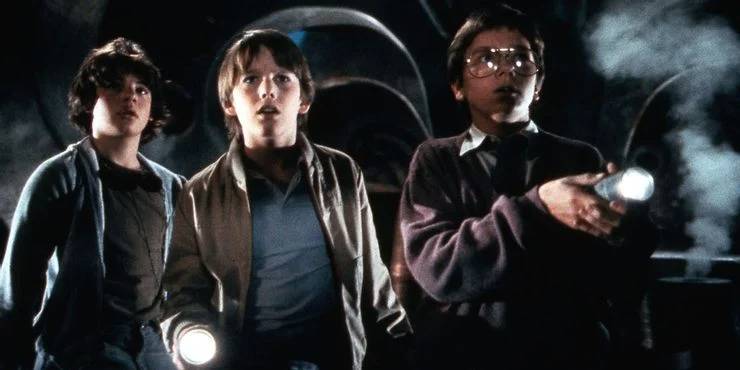 Joe Dante's Explorers, a poignant narrative of two teenaged best friends in a superbly cast coming-of-age space-traveling adventure, is one of the few films that has been able to convey the youthful enchantment of the cosmos. Ben (Ethan Hawke), an alien-obsessed 1950s sci-fi movie fan, and Wolfgang (River Phoenix), a genius scientist who can map his dreams into a computer, team up to build a spacecraft and embark on a covert voyage across the galaxy.
Explorers, like The Adam Project, is a loving tribute to family-friendly sci-fi adventures that rely on the starry-eyed imagination of its young leads, and it does an excellent job of immersing viewers in the awe-inspiring world of its two wonderfully delightful child stars.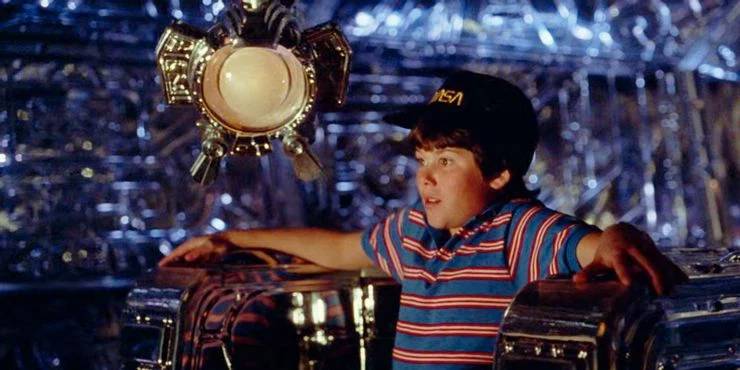 Disney's underappreciated live-action picture Flight of the Navigator would form an excellent triple bill with The Adam Project and The Last Starfighter. The latter follows 12-year-old David (Joey Cramer), who goes eight years into the future on a sentient alien spaceship with an odd sense of humor.
Aside from the G-rated sensibilities, recognizable coming-of-age story, and stunning visuals, the film's use of time and space (David is missing for only four hours of his life, but it translates to eight years on Earth) is sure to pique the interest of the entire family without jeopardizing the film's underlying adventure.
Gemini Man (2019)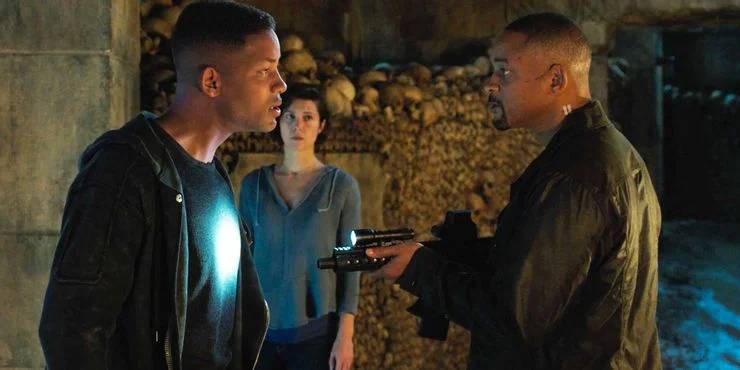 Gemini Man is an FX-driven marvel that has become stronger in retrospect, despite the mixed reviews fueled by the high expectations of an Ang Lee/Will Smith collaboration. The PG-13 sci-fi adventure revolves around the main character meeting a younger version of himself, with the two dangerous hitmen fighting each other rather than working together.
Under the pretense of an explosive big-budget spectacle, the concepts of identity, age, regeneration, the efficacy and morality of cloning, youthful vitality vs wisdom and experience, and more are all subtly examined. The majority of these concepts can also be found in The Adam Project.
Hot Tub Time Machine (2010)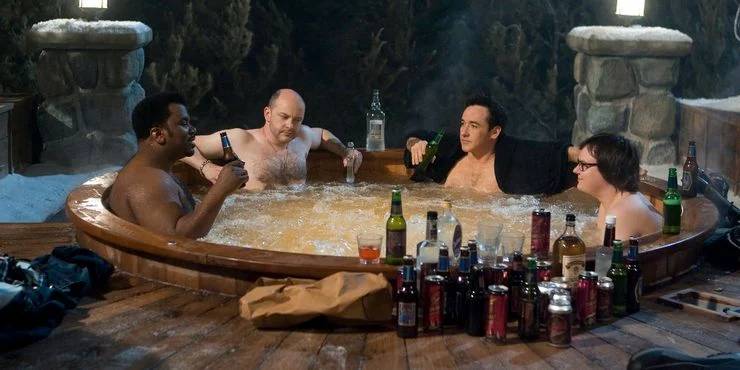 While the plot elements could not be more dissimilar, the truth remains that Hot Tub Time Machine is a truly entertaining sci-fi time travel comedy in which the protagonists reunite with their adolescent selves from the 1980s. Ironically, as a recurring theme in The Adam Project, the protagonists must travel back in time to grow up in the present.
The core premise and underlying Grandfather Paradox of changing future timelines by messing with past timelines couldn't be more relevant in both films, which are more of a sentimental celebration of the idyllic days of '80s adolescent comedies than a space-traveling adventure.
Midnight Special (2016)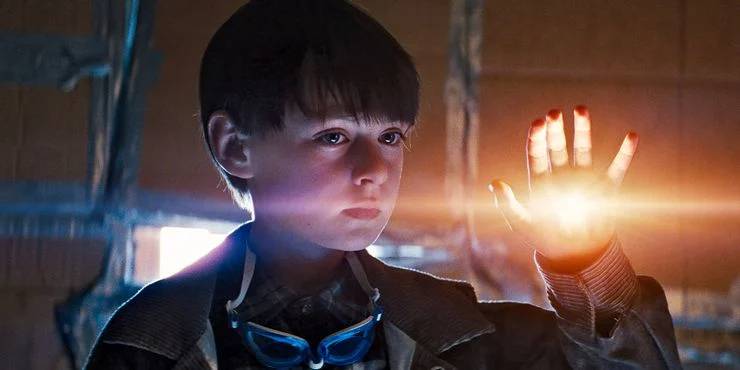 Midnight Special is a must-see film for lovers of The Adam Project because of its dark bluish visual palette, father-son bonding themes, and epic feeling of mystifying sci-fi adventure. Alton (Jaeden Martell), a young child with unexplained supernatural powers, is on the run from a deadly cult and government forces aiming to steal Alton's powers in this PG-13 sci-fi adventure.
Alton manages to keep and use his unusual skills thanks to his protective father Roy (Michael Shannon), although the father and kid stay on the run from the authorities. Midnight Special lives up to its name with breathtaking visual effects and a strong emotional impact.
The Last Starfighter (1984)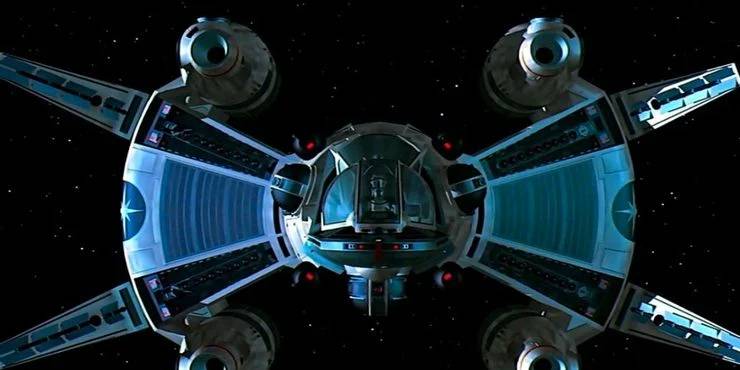 The Adam Project is a great companion piece to see while watching The Last Starfighter. The former is a PG-rated sci-fi action-adventure that follows Alex Rogan (Lance Guest), a high schooler who is unexpectedly taken into outer space after beating the Starfighter arcade game in town. He must show off his gaming talents in a real battle for the galaxy.
The film, which is even more immersive and entertaining than Ready Player One, palpably evokes a sense of childhood wonder as Alex overcomes his anxieties, defeats his opponents, and eventually matures.
Zathura: A Space Adventure (2005)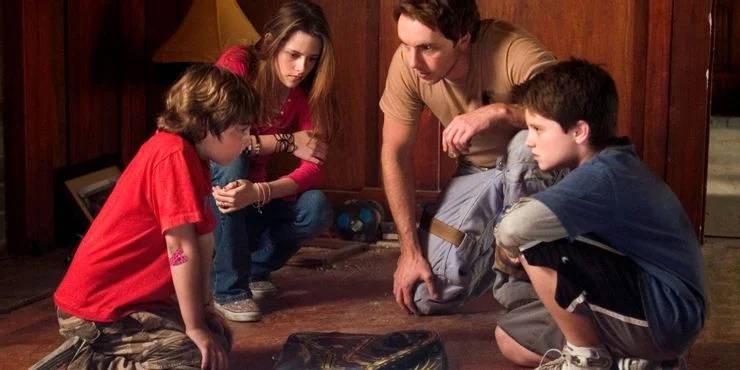 Despite being a box office disaster, Jon Favreau's Zathura: A Space Adventure is a lot of fun to see, particularly for fans of family-friendly comic science fiction. Even more so, The Astronaut (Dax Shepard), a space traveler who is revealed to be the future version of the child protagonist, Walter, is featured in the film (Josh Hutcherson).
After their house is propelled into outer space by their magical boardgame, Walter and his brother Danny (Jonah Bobo) embark on a sweeping interplanetary trip in Zathura, a standalone spinoff of Jumanji that could be situated in the same universe. Zathura is a PG sci-fi comedy done correctly, with plenty of jokes, violent action, and a deep bond between the brothers.
Our Team DCS includes 5 different writers proficient in English and research based Content Writing. We allow them and encourage them to follow the Entertainment news all day long. Our posts, listicles and even the exclusives are a result of their hard work.