The popularity of Korean film has surely increased from its cult beginnings, when talented directors like Bong Joon-ho and Park Chan-wook rose to stardom internationally and won the hearts of many critics and moviegoers. With a wide variety of new and vintage jewels to be found, South Korean films are now at the top of many people's watch lists thanks to films like Parasite.
Thank goodness, Prime Video has a sizable library with a lot of well-liked films, including a delightfully varied selection of Korean films that are sure to please any moviegoer. We will examine the top Korean films available on Prime Video right now to assist you in sifting through the numerous options.
Assassination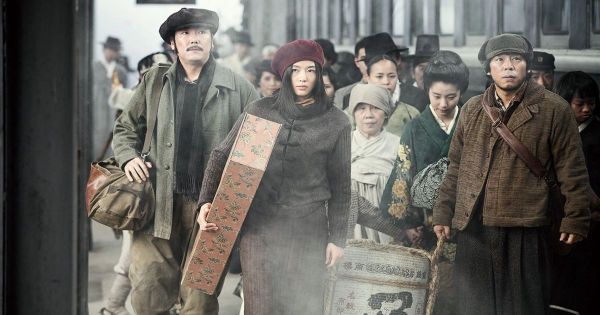 The spy movie Assassination, directed by Choi Dong-hoon, is set in the 1930s in Shanghai and Seoul during the Japanese rule of Korea. Although not as well known outside of Korea, this movie ruled the cinemas there, becoming one of the most popular and highest-grossing films at the time of its release.
A refined visual aesthetic, a potent ensemble, and a compelling drama were responsible for all of this acclaim. Assassination is a simple pick for a movie night in with a bowl of popcorn because it's an action movie with a compelling plot and a fast pace. A great location to start learning about Korean actors is also the starring role, which is played by the consistently gorgeous Jun Ji-hyun. To assist this one struggle at the box office, the production pulled in the big names.
Champion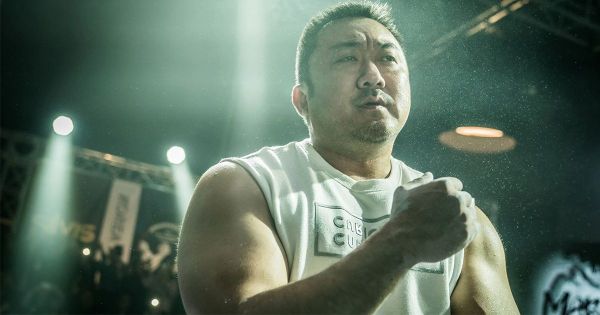 Korean arm wrestler Mark (Ma Dong-seok, from Train to Busan), who was raised in America, is eager to return to South Korea for a match. He meets up with a long-lost sister on this journey and starts to uncover more details about his history.
Ma Dong-seok, who is frequently given the name Don Lee, has gained considerable notoriety internationally thanks to his muscular build, competent acting skills, and formidable ass-kicking prowess. As the primary focus is on the dramatic components and tale of re-discovering one's identity through connecting with prior culture and family, Championis a superbly structured drama that emphasises how varied of an actor he is. For those who are interested, there is still plenty of arm wrestling available, but the story is what draws people in.
Commitment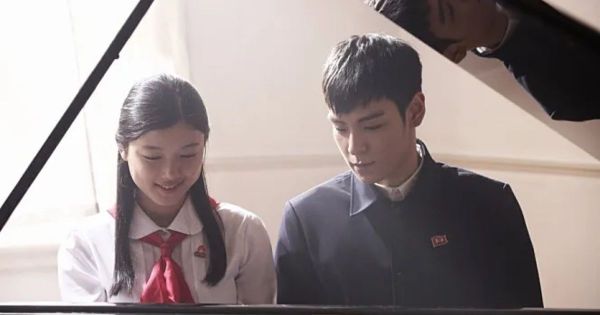 The failed agent's son and daughter are imprisoned in a labour camp following a failed espionage assignment. Li Myung-hoon (Choi Seung-hyun) "volunteers" to become a spy and infiltrates the South under the pretence of a high school student in order to save his sister's life. His goal is complicated by his developing affections for Lee Hye-in (Han Ye-ri) and the ongoing threats to his life after he saves her from bullying.
Commitment, a spy-espionage thriller with plenty of action and a dash of romance, treads the predictable line and occasionally borders on the ridiculous. The tale is kept grounded by an engrossing love story, and the spectacular stunt work and intense action moments are outstanding. This is a great selection of Korean films on Prime for people looking to watch something with their significant other because it caters to all different types of movie fans.
Confession of Murder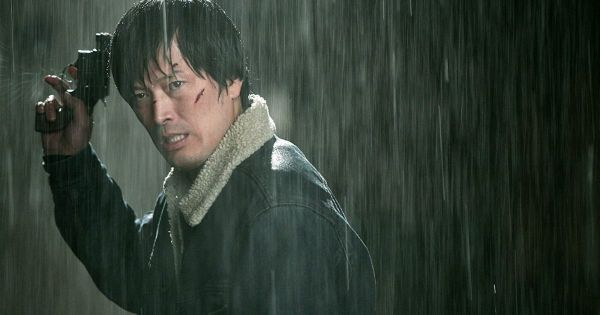 When a murderer publishes an autobiography detailing killings he did under the justification that the statute of limitations has passed his crimes, it causes a stir in Korea. This prompts a search for the author by the investigator and the mother of one of the victims. When a new murderer emerges and starts a new murderous rampage that grabs the two's attention, the investigation becomes even more challenging.
Confession of Murder examines our relationship with glorifying criminals while exploring the public fixation with serial killers. It also incorporates an engaging crime/thriller plot. Additionally, this is another gem from Korea with lots of exciting action scenes and standout performances.
Hansan: Rising Dragon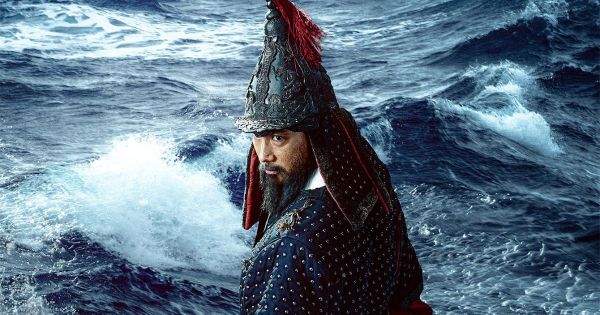 Hansan: Rising Dragon, which takes place in 1592, follows Admiral Yi Sun-sin's navy as his turtle ships show to be a serious threat to the approaching Japanese threat. The action and drama of this historical action piece are driven by innovation in sea fighting, including both ship design and battle tactics.
Despite being the second installment of a trilogy, Hansan takes place before the events of Roaring Currents, the first movie in the series, which is not available on Prime. Fortunately, Hansan: Rising Dragon stands on its own as an exciting historical drama based on Admiral Yi Sun-sin (Park Hae-il), a real-life national hero. Whether or not viewers are familiar with the iconic character, the film will undoubtedly please viewers with its beautifully choreographed sea combat.
Hot Blooded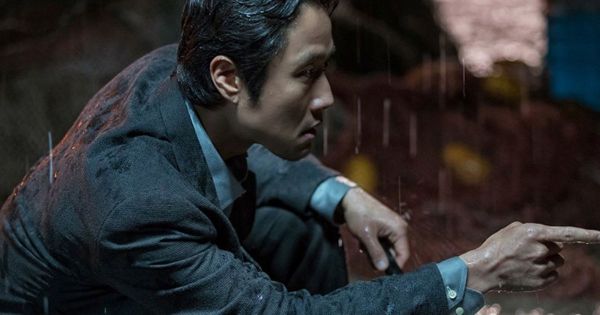 Despite the several gangs that have staked claims to different areas, the port town of Kuam has managed to maintain a reasonable level of peace. This changes when Park Hee-soo (Jung Woo) leaves his group to launch his own company, sparking a full-fledged conflict between the various factions.
Hot Blooded's complexity, which manages to cram in a lot of characters and surprises, will appeal to those who like intricate gang and criminal thrillers. While the gang/crime genre production does follow well-worn material, the cool clarity of the visual direction, the intense action scenes, and the potent storyline examining the ins and outs of gang politics elevate the movie to a special place in the genre.
House of Hummingbird
After her first series of short films dazzled at the 23rd Busan International Film Festival, filmmaker Kim Bora's debut feature-length, House of Hummingbird, was a critical hit. It is a coming-of-age drama set against the backdrop of several significant events that changed the landscape of Korea.
The production resembles a classic coming-of-age tale in many aspects, following a series of events with the detached perspective of adolescence. The film explores the complexities of the social context and events that led to instability in Korea, but it also does a fantastic job of capturing everyday life in Korea with an entirely appealing sincerity. However, the production spreads optimism by exploring how the human spirit may overcome misfortune.
Memories of the Sword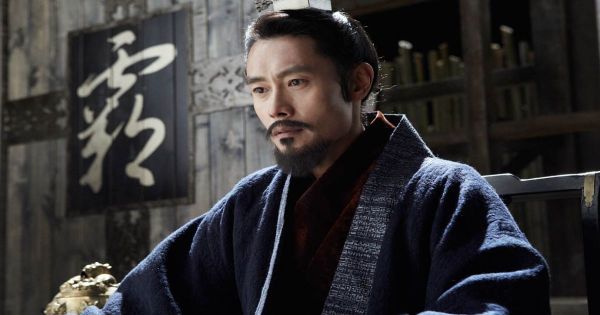 A little girl named Seol-rang (Jeon Do-yeon) sets out to exact revenge on one of the Goryeo Dynasty's most formidable warriors for betraying and killing her mother in mediaeval Korea. The young fighter, who has been training since she was a little child, faces a seemingly insurmountable challenge to reach Deok-gi (Lee Byung-hun), one of Korea's most important and influential individuals.
If it wasn't clear from the list, Memories of the Sword is a superb illustration of how well Korea does historical fiction. The movie's visuals are dependably sharp thanks to superb camera work and gorgeous cinematography. Jeon Do-yeon does a fantastic job of making Seol-rang come to life as a villain who is also haunted by his previous deeds. The plot has depth beyond the traditional good vs. evil. For style and storytelling, Crouching Tiger Hidden Dragon is an easy comparison, yet Memories of the Sword succeeds enough to stand alone.
Midnight
One of those thrillers with a "twist" that would have suffered if Oh-Seung Kwon's capable direction and an outstanding cast hadn't been present. In Midnight, Wi Ha-joon (of Squid Game fame) plays the compulsive killer Do-shik who hunts down Jin Ki-joo's character Kim Kyung-mi, a deaf woman. The entire movie is a protracted game of cat and mouse in which Kyung-mi is perpetually fending off the determined killer.
Despite not being particularly novel and having some expected turns, the premise is extremely well-made and exciting. One of those films where each scene flows into the next with such force that the time flies by quickly. Fans of criminal thrillers will surely appreciate this one and will root for Kyung-mi as it takes unexpected turns.
Mother
While Bong Joon-ho's film Parasite has received widespread recognition, his films have been closely watched since his 2000 debut, Barking Dogs Never Bite, by longtime Korean film enthusiasts. Mother, the tale of a mother (Kim Hye-ja) with a disturbed son who has been found guilty of a serious crime, is one of the director's most underappreciated works. The matriarch must defend her family while going through intense personal conflict, with the entire village working against her.
The familial tie and the extent a mother will go to protect her children are both demonstrated in the movie Mother. This book features several unexpected turns and a devastatingly heartbreaking finale. Fans of the intricate drama films that Bong Joon-ho so masterfully combines across his oeuvre will undoubtedly enjoy the movie.
Please Don't Save Me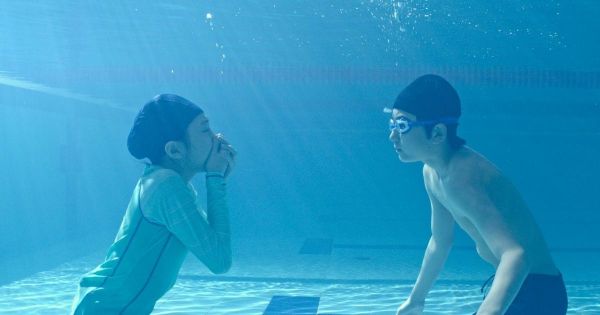 Seon Yu's start at a new school adds to the stress as her unhappiness and issues are apparent to staff and fellow students. She is already burdened by the death of her father and a mother who is carrying a heavy debt left behind. A teenage prankster named Jeong Guk notices this and sets out to cheer up and cheer up his depressed classmate.
Yeon-Kyung Jeong's Please Don't Save Me, which is similar to the other books on this list, House of Humming Bird and The House of Us, brilliantly conveys the realities of young people who must deal with diversity in their daily lives. Additionally, the movie becomes a reflection on the difficulties people can encounter rather than a cry-fest thanks to the sincere approach that strives for realism. Make sure to see all three of the films listed above if any of them speak to you.
Second Life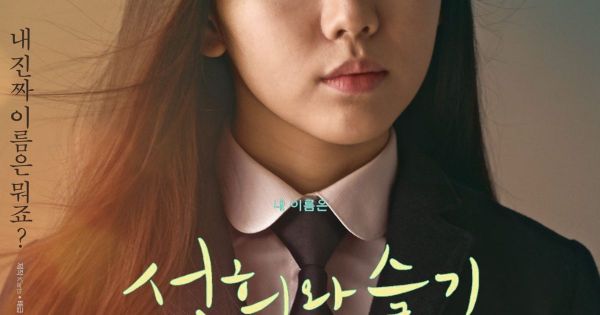 Sun-hee starts a tiny deception to dazzle her classmates, but when her best friend tells the truth, she feels humiliated. She accuses Sun-hee of being a thief as an act of retaliation, which makes her the target of bullying to the point where she resolves to commit suicide. To honour her deceased buddy, Sun-hee leaves Seoul and makes an effort to start over.
One of those films, Second Life, thoughtfully examines the influence of language and how even small errors can have far-reaching consequences. Because of its tough subject matter—the killing of children—this Korean independent film may immediately turn off viewers. However, the movie takes the necessary empathetic stance to deal with such a subject. Even while this may not be a feel-good film for a casual night out, drama fans who enjoy thought-provoking stories will find some beauty in the tragic components and a well-made drama that will stick with them for a very long time.
The Attorney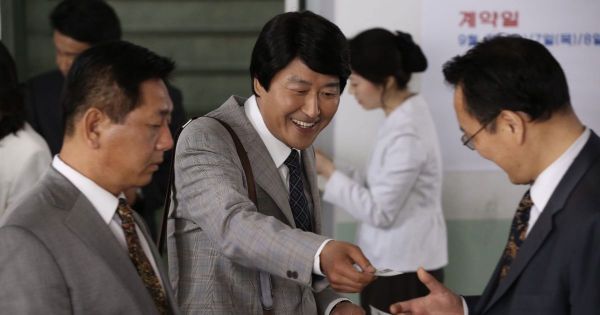 Based on the actual events of the "Burim case," which saw a sizable number of Korean residents imprisoned without warrants on false allegations that they sympathised with North Korea. The Attorney is a riveting courtroom drama that examines a crucial turning moment in the Korean legal system and features the legendary Song Kang-ho.
Although The Attorney centres on significant 1980s South Korean events, its emphasis on combating injustices in a corrupt system gives the film a more universal appeal. The movie is also an interesting character study as the titular lawyer changes from someone who does everything in his power to avoid politics to someone who becomes fully involved in the case in order to save a friend's son from being wrongfully convicted for political reasons.
The Handmaiden
A lady is employed as a handmaiden by a Japanese heiress who lives alone with a domineering uncle during Japan's colonisation of Korea in the 1930s. The maid, however, is hiding something, and she is there to con the family out of their money. But as the handmaiden and the Japanese heiress become closer, her desires start to get in the way of her objective.
The Handmaiden, an Amazon Prime Original from renowned director Park Chan-wook, is a sensual drama that is perfect for couples to enjoy. Additionally, the picture is a visual pleasure thanks to the directing, photography, and careful pacing. The Handmaiden is a wonderfully well-rounded mature picture ideal for a night in with that special someone. It has strong performances, gorgeous fashion, subtle humour, and a sinister edge.
The House of Us
Two younger girls at her school become friends with a girl from a dysfunctional family. She strives to find stability through these friendships while battling the mounting pressure on young people to succeed and the challenges brought on by a stressful home life.
The House of Usis a movie that may be heartbreaking, poignant, interesting, and intimate in its depiction of youth's struggle. Additionally, Ga-eun Yoon's filmography demonstrates a profound concern for her subjects, with the project coming across as wholly authentic and realistic. For casual moviegoers, The House of Us might be more difficult, but those who enjoy precisely made films will value what the movie achieves.
The Killer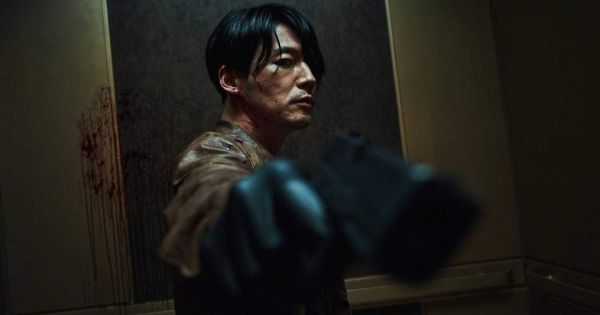 Bang Ui-gang (Jang Hyuk), a semi-retired mob assassin seeking to begin a new, tranquil life with his wife, is the protagonist of the story. The adolescent girl gets into difficulty when Ui-gang is asked to look after a friend's daughter while she is abroad, and the retired assassin finds himself defending himself against an illegal prostitution ring with some extremely wealthy clientele that wants him dead.
The Killer received some early buzz, with some even comparing it to the Korean version of John Wick. While the film is undoubtedly not that, it is a fascinating experiment in extreme action and style that moves at a quick clip to keep spectators on the edge of their seats. High art film? Of course not, but this one is interesting to see because of how fun, fashionable, and sophisticated it is.
The Last Princess
The Last Princess, a drama-action hybrid, is based on the life of Princess Deokhye (Son Ye-jin), the youngest and sole child of Korea's last monarch and a member of the country's final royal dynasty. The film chronicles the tough life of a princess who was forced to deal with the politics of her time and to be used by them, frequently at the expense of her happiness.
The Last Princess is the ideal option if you plan to watch just one historical movie from this list. This intensely emotional film is set during a crucial turning point in Korean society. The talented Son Ye-jin also delivers one of her best performances to date.
The Pirates
After destroying a ship and ingesting the Ming Emperor's Seal of State, a huge whale has a bounty placed on its head. This prompts conflict between mountain bandits led by Jang Sa-jung (Kim Nam-gil) and Yeo-wol (Son Ye-jin), a female pirate captain, as they search for the giant whale.
The Pirates, while receiving a mixed response upon release, impresses with its elaborate, stylish maritime warfare put together on a tight budget. Additionally, the romantic and comedic aspects of the swashbuckling story are supported by a superb cast, making it a well-rounded production that the whole family can enjoy. The Pirates: The Last Royal Treasure, a more explosive sequel to the movie, is also a product of this one and should be available on Prime Video shortly.
The Wailing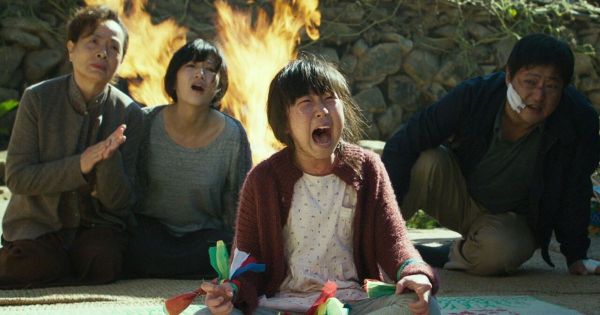 The Wailing is a chilling horror movie about a small town where murders and sickness are commonplace. Police officer Jong-goo (Kwak Do-won) becomes involved in the local superstitions while looking into these incidents as his daughter starts to experience one of the enigmatic ailments plaguing the community.
With this 2016 movie, director Na Hong-jin found his footing and it became a craze among Korean cinema and horror enthusiasts. By combining elements of intense horror with stunning photography, the movie achieves a balance that allows it to be both unsettling and calming at the same time. The Wailing is a must-watch if that is something you actively seek out. There is a lot to unpack with this movie, and its effects are sure to stick with viewers for a while.
Zombie for Sale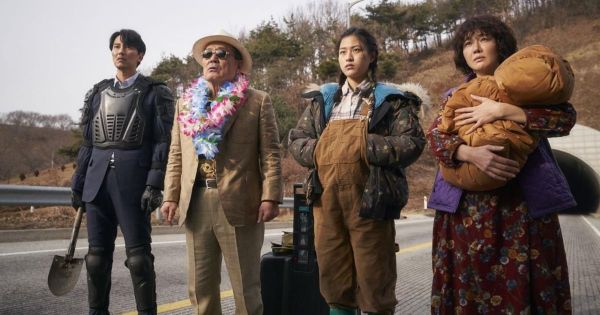 The Park family finds a zombie that was accidentally created by a pharmaceutical company and tries to train it to make money. Even though starting a company selling zombie bites might seem like a bad idea, the family persists despite a number of setbacks to their business.
In many ways, the zombie craze is over, while a few notable mashups of the genre continue to spark interest among the worn-out clichés and overuse that have rendered the genre mainly stagnant. While Zombie for Sale has mostly gone unnoticed, this 2020 Korean comedy is hilarious from beginning to end. This horror-comedy gem is worth seeing on Prime because of its superb cast.
Our Team DCS includes 5 different writers proficient in English and research based Content Writing. We allow them and encourage them to follow the Entertainment news all day long. Our posts, listicles and even the exclusives are a result of their hard work.