As kids, most of the Hollywood movies we watched were scary ones. We've been having fun with these movies for a long time. If you've seen most of the well-known horror movies from Hollywood, you should definitely check out Thai horror movies, which are scarier and have more blood, thirst, and terror.
Thai movies have their own style, and they stay with you long after the credits roll. Some movies are mostly scary jump scares and a lot of fun. Most Thai horror movies are based on stories from Thailand. Most of the common themes are about the ghost-filled villages of Krasue and Mae Nak.
As you look into Thai movies, you will also find changes in genre. Not only are these movies scary, but they are also teen romances, thrillers, and dramas. Most of these things are in these movies to scare the audience, but other things are there to make the whole experience better.
If you really like scary movies, you should watch movies from all over the world. Do not be afraid to use subtitles when watching horror movies in a language other than your own. This list has movies from all of the different types of horror, whether you like supernatural horror, slasher movies, or psychological horror.
Find the right choice for your night and get ready to be scared. And yes! Remember to turn off the lights. Horror movies are best watched alone in as much darkness as possible and with as much courage as you can muster. Let's go.
Shutter is a Thai horror movie that came out in 2004. Tun, a photographer, and his girlfriend, Jane, get into a bad car accident in which Jane hits a young girl. After this, the story moves on, and Tun goes to look at his most recent photos, where he sees some strange shadows. From there, the pair doesn't stop, and the ghost of the girl in the picture starts to bother them.
Alone
When Pim gets home, she is haunted by her dead Siamese sister Ploy, who was played by Masha Wattanapanich and died when she and Pim were teenagers. Wee asks an old friend who is also a psychotherapist to meet with Pim in sessions to help her deal with the pain of her loss. Still, when Pim's mother gets a chance to talk to Wee, she tells her some troubling things about the twin sisters' past.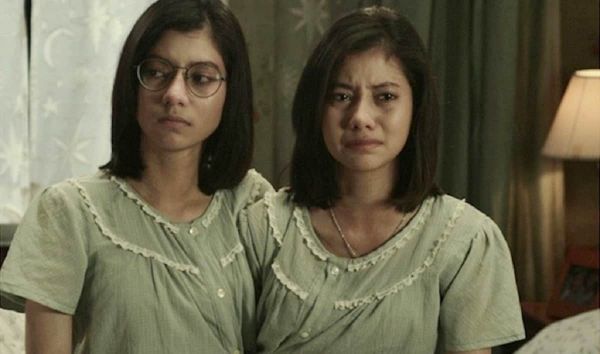 It's a dark and scary horror movie that's a great example of how great Asian movies are in this genre. The script is first-rate and perfect, and the story can be read as either a tough psychological act or just a scary ghost story. The direction and acting are top-notch, and the few special effects that are used are powerful.
There are 4 movies in the series. First is "Happiness," which was directed by Yongyoot Thongkongtoon of Iron Ladies. A girl who broke her leg stays in her apartment to heal. She sends a text message to her friends, and soon after, she gets one from a mysterious sender. Even though the second story isn't very exciting or suspenseful, it's still nice.
Art of the Devil
Even though Jitnukul's direction is smooth and the movie looks very professional, it's hard to keep watching because the story doesn't go anywhere and there are a lot of confusing flashbacks.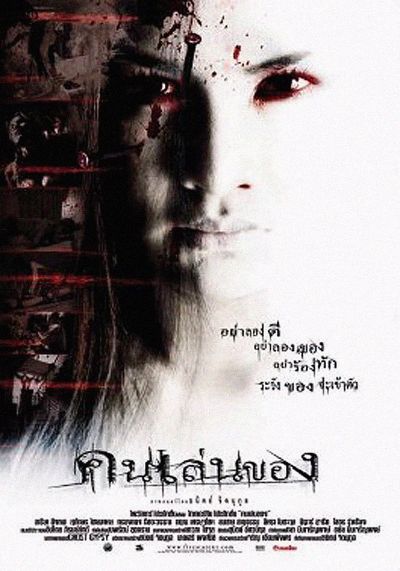 Arisa Wills and Supakson Chaimongkol, who play the main characters, are both pretty. This gives the audience a small reason to pay attention and keep going with what director Tanit Jitnukul and the screenwriters want to show.
If you can get past the above problems, it's a decent movie to watch. The rest of the movies are much better than the first one, so if you want to see the whole trilogy, you should probably start with the first one.
It takes the audience on a roller coaster ride they didn't see coming while following a storyline that at first seems boring and typical for a thriller. The lead actress, a newcomer named Pataratida Pacharawirapong, was as real, pretty, and full of feelings as any actress could be in a horror movie, no matter where she was from.
Bangkok Haunted
The second is "The Price of Love." Pam's neighbour gives her a sample of a love potion that makes the person who takes it more attractive to men. Pam is beautiful. Pam doesn't know that the essence a man in a nightclub used on him was made from the blood of women who had been killed.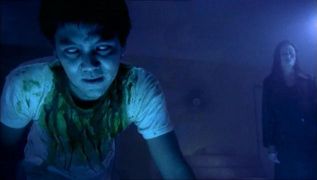 "Revenge of the Dead" is the name of the third story. Detective Nop is in charge of the investigation into how Gunaya died. She was found hanging in a far-off storeroom. He is sure that it is a murder case and won't accept the main suspect's claim that he killed himself. You will love all of the stories, but the first one will be your favourite. The Pang brothers do an amazing job directing, and you can see that in all three stories.
2001: Movie came out; IMDB score: 5.1
Pimsiree Pimsee, Dawan Singha-wee, and others play the lead roles.
Oxide Pang and Pisut Praesangeam Ringu ran the show.
This movie has a way of getting under your skin and into your mind. Then, when the lights go out, it sneaks into your mind. There isn't a lot of action or violence in the movie, but as the story goes on, the mood gets more ominous and unpleasant.
Coming Soon
Later, it becomes clear that the people in the theatre are watching a movie. The movie looks scary and will make you jump out of your seat. This movie has great acting, and even though the ending is a little confusing, it makes sense in a way because so many of the plots and events were completely unexpected and will keep you guessing as you watch it.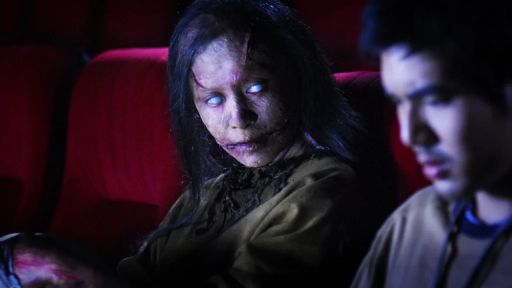 I also like that it's a short movie because it never gets boring or dull. It has the potential to keep you entertained, and you'll definitely enjoy the way the whole thing is put together.
Mai Charoenpura plays Meat Grinder Buss, a crazy woman who sometimes makes her victims into food and sometimes kills them. In Meat Grinder, she talks about how and why she came to this beautiful pass and about her next trip. All things considered, this should be a huge hit. It has a good story, a good pace, and some funny blood, but sometimes it feels slow and boring.
Dark Water
Yoshimi is still given to Ikuko for at least a short time. She is seen looking for a place for her and Ikuko to live. It has a slow start and a scary story that slowly comes out. Even though I've seen a lot of horror movies, there were still times when I wanted to close my eyes and look at the screen.
In contrast to many modern American horror stories, the characters are not just filler. This isn't American horror because it doesn't have constant blood, gore, and crazy people with knives. You will still enjoy it because of how the actors play their parts and show how they feel.
One of Kiyoshi Kurosawa's best movies is "Pulse," which came out in 2001. It is one of the most frightening movies on this list. A group of teens in Tokyo start to notice strange things, like missing friends and coworkers, broken technology, and a mysterious website that forces them to answer the question, "Do you want to meet a ghost?"
Dorm
His new classmates' ghost stories about a boy who drowned in the pool and a woman who was just about to give birth when she killed herself make him feel uneasy. Because he became friends with the lonely child Vichien, Ton eventually found out that Vichien was the child who drowns every night.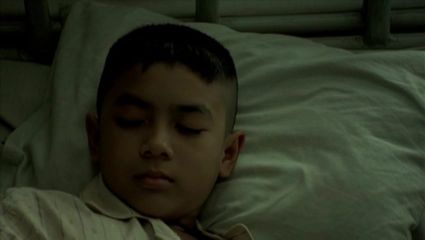 Ton tries to find a way for his friend to have a peaceful place to rest in heaven. Along with the great cinematography, the movie also has a great soundtrack that isn't too loud. It has slow, sad piano ballads and slow, slow orchestral pieces.
Even though this is typical for this type of movie, the score helps make the movie more emotional. One thing to note is that the acting in the movie is very good. There are no silly lines or portrayals, which is a big deal considering that most of the actors were kids.
The Thai-Korean horror film The Medium by Banjong Pisanthanakun burns slowly but strongly. It has scary music and a dark filter, as well as other Asian horror elements that are only found in the Korean and Thai subgenres.
Due to problems with its mockumentary style, the movie sometimes loses steam, but Pisanthanakun does much better when he focuses on the movie's subtleties and details.
Ghost of Mae Nak
Still, most of the acting is a bit "over the top," which is common for Asian horror movies. After seeing the movie, the cinematography will make you want to go back to Southeast Asia and learn more about it.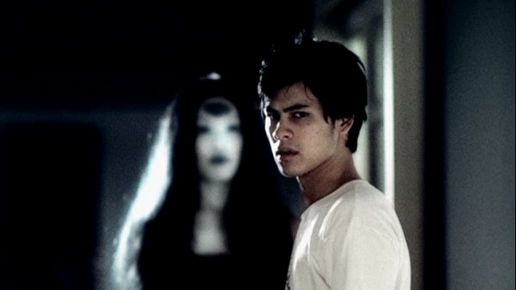 Many of the pictures were interesting from a cultural point of view, but there were no pictures of Bangkok's crowded, dirty streets or sex shops, which is a good message to send to people around the world about culture and the changes they want to see.
Thai movies are often wild, based on real life, and funny. This one doesn't fall into those traps, which is good for viewers. This may be because the movie was made by a Westerner and didn't use any stereotypes.
Eleven people sign up for a scary reality show that forces them to face their fears and the paranormal. They are taken to a Cambodian war museum that used to be a prison for Khmer Rouge twenty years ago. During the Cambodian conflict of the 1970s, many people died there and were tortured.
House
Once the hauntings start, they don't stop, and Ohbayashi gives us a never-ending roller coaster of cheap, tacky, and silly special effects. There are a lot of strange things, like a piano that eats people and ghost cats that move and are controlled by demons. This movie is very different in almost every way.
Obayashi used many of the special effects skills he learned while making TV commercials. This is how he created the unique visuals. Even though the acting and colour are both pretty strange, the movie is still interesting and not boring to watch. It almost seems like the goal of this movie is to make people laugh while also being creative.
House of Ghosts, a.k.a. Pisaj
But what makes Evil a great movie is its political message, which tries to look at the pain that comes from a family member's or the government's bad way of running things.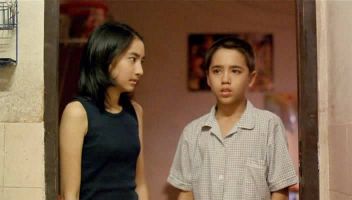 Some of the scenes and images may look half-done or undercooked. It seemed like the writers rushed through the scenes without giving them a proper ending. The scary parts weren't very original, so they won't keep you interested or scare you as the movie goes on.
Young rock artists, five men and one woman, go to Bangkok for a show. They end up staying in a strange hotel room where strange things start happening. When the temperature in Room 409 starts to rise, the ceiling vent is taken down.
Laa-thaa-phii (Ghost Game)
No one wants to go into the empty museum any more. The only winner of the show will get 5 million Thai Baht as a prize. They agree to risk their lives at the museum because they can make a lot of money there, and soon they have to deal with real ghosts. It felt like a combination of Battle Royale, The Truman Show, and Survivor.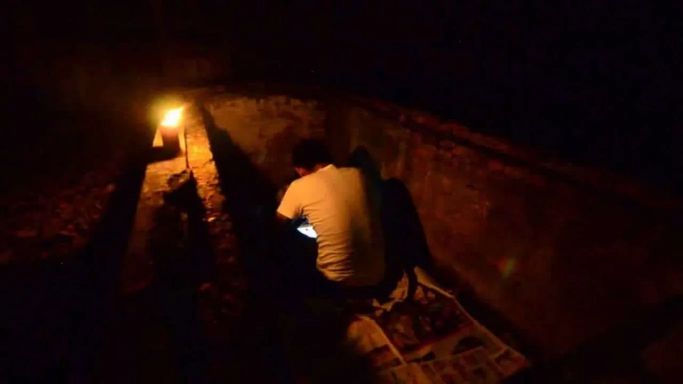 In this game, our group of misfits had to use more psychology to outplay, outsmart, and outlast each other than in Battle Royale, which put a group of students on an island. The audience didn't like it much, so you should check it out for yourself to see what you think.
Alone Alone is a very scary movie that came out in 2007 and was directed by Marsha. The movie is about Thai Pim, who is played by Marsha Vadhanapanich. She finds out in Seoul that her mother died of a heart attack in her home country. She and Wee, played by Vittaya Wasukraipaisan, go to Thailand to help Pim's mother.
Laddaland
The story of Laddaland is pretty easy to understand and follow in your head. A young couple with two kids moves from Bangkok to Laddland, which is in the mountains. Their new area is fenced in and has gates, so it seems like a safe place to live.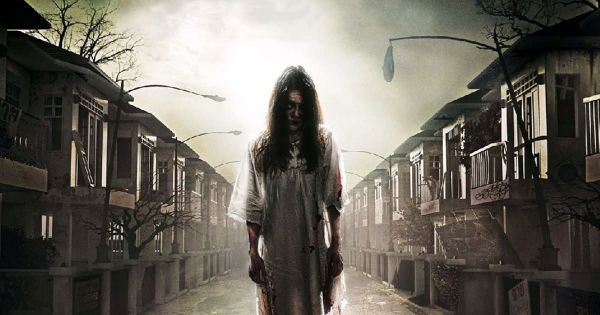 He was able to move because he is the only one in his family who works and has a fairly steady job. Even though it doesn't have as many scary scenes as other movies, it's still a great movie to watch. The story and characters are subtle, which will keep you interested.
The story is told in a different way in Bangkok Haunted. In a coffee shop, three young women get together and tell three stories. "The Ancient Drum" comes first. Little Jieb gets an old drum that was not on order from Mr. Anake's trucking company in Bangkok. She calls her old teacher, Arkom. He knows the lucky signs she's talking about and tells her the story of the orphan Paga.
Long Weekend
As soon as she says she wants to see ghosts, Thongsook takes off his necklace with amulets on it and is attacked by them. Years later, Thongsook is now an unpopular kid in Nam's class, but he still likes her. I'll recommend it to anyone who wants to kill some time in a pleasant way, not just fans of Asian horror, because "Long weekend" has the tension and scares we want from a movie like this.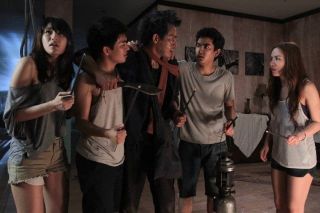 Well, it has that familiar feel to it, and there are a lot of things you've seen before, but the way it's told is different, the humour is in the right place, and the effects are done well. Overall, it's a good show that you should watch.
After quickly showing that these two best friends are friends, the movie jumps right into the action without giving too much background or filler. It's important to see this movie for yourself, so I won't tell you anything about how it goes. Also, the acting is great, and even the writing of the younger cast members is of the highest quality.
Meat Grinder
The main problem is with the way the story is told. It is broken up but still focused, with bits of the past and present swirling around the main character without letting the story breathe or develop a convincing sense of rhythm or flow.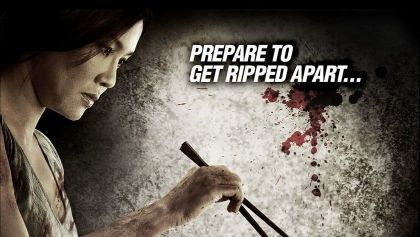 You should definitely check it out because the plot is interesting and the actors are good. But the movie has a lot of graphic violence, blood, and guts, which may not be to everyone's liking. This was just a friendly reminder, so only watch it if you can handle all of those things.
May and Jublek were at their education centre in Siam Square one evening when there was a blackout. Not only is the building dark, but so is Siam Square, Bangkok's most well-known place for young people. As the lights came back on, they were told about a girl who went missing in Siam Square for no reason many years ago.
NANG NAK
When he goes home and sees his beautiful wife and his brand-new baby. But it's clear pretty quickly that the delivery process changed Nak in a special way. In Thai movie theatres, people liked what they saw. You might be disappointed if you thought it was going to be a scary movie. Instead, it's a sad love story.
It's a treat to look at. The photography is beautiful, and it has some of Thailand's best scenes. The two main actors were chosen because they were good-looking and had close-cropped hair that made them look like country people. Overall, a solid startling flick. But you should know that the scary parts of the movie won't really scare you.
Art of the Devil is one of those movies made by the Ronin Team, which is made up of seven different directors. Like the first movie, the goal of this one is to get revenge, and the price is to use black magic and lose your mind. In these movies, witchcraft is shown to be dangerous, nasty, and expensive for both the witch and the person who gets hurt by it.
Pee Mak
Still, she is in their house, making him food and taking care of his child. If Nak is dead, how is she there? When it comes to the story, the movie does a good job of mixing comedy and horror. It is funny and does a good job of building suspense, which usually leads to something funny that will make you laugh instead of make you scared.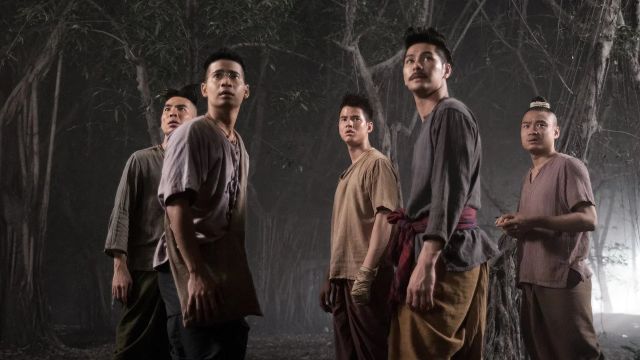 This mix of horror and comedy doesn't work very well, but this movie is a great example of how to handle both genres well. Director Banjong did a good job of keeping both horror and comedy in balance. You will laugh and be scared when you watch the movie. This makes the whole thing more interesting and fun for the audience, so you should check it out.
Long Weekend came out in 2013. Taweewat Wantha was in charge of making it. In the same hospital room as the young victim Thongsook, played by Chinawut Indracusin, the girl Nam, played by Natpassara Adulyamethasiri, befriends him and tells him she loves horror movies.
Phobia
Paween Purijitpanya, who was in Body 19, was in charge of making "Tit for Tat." A man gets even with a group of mean kids at school by using black magic. You will know what happens because this kind of plan is now common. "In the centre" is Banjong Pisanthanakun's third story. He also wrote "Shutter" and "Alone."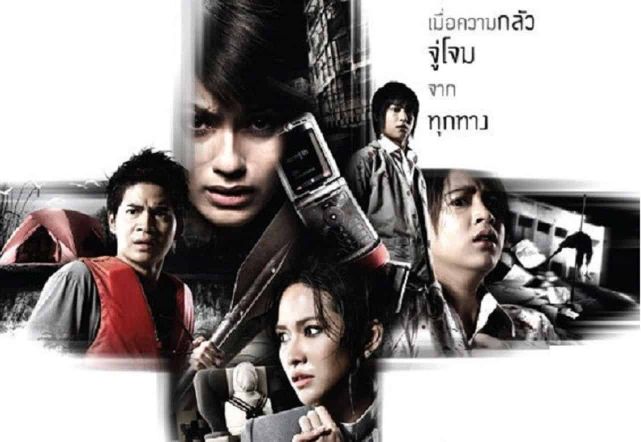 Four friends set up a camp in the jungle. They make fun of scary movies and tell ghost stories right before bed. One of them died while they were in a raft on the river. As soon as they start looking for him, things start to get scary.
"Final Fear" is the fourth and last story. It was written by Parkpoom Wongpoom, who also wrote "Shutter" and "Alone." A flight attendant must go with the body of a dead princess by herself. Things start to get exciting and scary at the same time. Especially the first and third stories are great for people who like suspense thrillers.
Sophon wrote and directed the movie Coming Soon, which came out in 2008. At the beginning of this movie, a crazy woman who kidnaps children and pulls out their eyes while a young girl tries to run away is very scary. When the parents of the children she took arrive and find out what she did to their kids, they beat and hang the old woman.
Pulse
Everything in this story is meant to make you shiver, and it gets scarier as it goes on. There are more and more moments of fear and worry, but none of actual shock. All through the movie, the ideas are very dark and scary. The tune is scary, and Junichiro Hayashi's words are beautiful.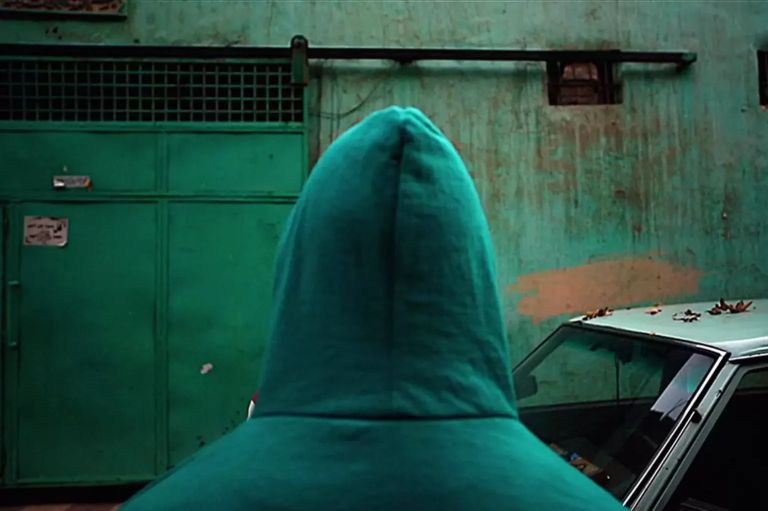 The main idea of "Kairo" is that there is nothing at the end of the line but a terrifying void—neither heaven nor hell, but a horrible time spent in between the two. This idea is shown well in the movie, which is a good thriller and comes highly recommended.
A Japanese student and her six best female friends go to the country to spend the summer at the rickety, run-down house of her dying, long-lost aunt. The girls find out quickly that the house is full of horrible demons that want to eat them. The real star of the movie, though, is director Nobuhiko Ohbayashi, who makes drug-fueled craziness that fans of cult films can only imagine.
Ringu
She thinks it's just another death when she goes to the funeral for Reiko Asakawa's niece. But she finds out that there is a secret behind it all when she learns that three other teenagers died at the same time, on the same night, and that they had all seen a "curse video" a week before. This is a good way to start the movie.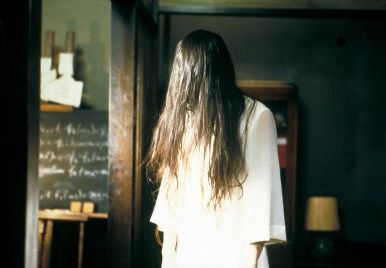 Yes, I'm aware that this is a lot like the plot of the movie "Ring." In fact, Ringu was the one who made the ring. Ringu is one of the most scary movies on the list. The acting, the music, and the whole set-up are all great reasons to watch it. If you don't see this movie, you'll be missing out on a lot.
In the 2006 movie Dorm, Charlie Trairattana plays Ton Chatree, a young boy from Thailand whose father sends him to a private school so that he can learn to be more responsible, do better in school, and watch less TV. When Ton gets to school, he feels alone and wants to be with his family.
Sang Krasue: Inhuman Kiss
The movie is shot and edited in a beautiful way. Some of you might not be interested. You'll be amazed by the twists and turns and suspense that come your way. You will like everything about this movie, from the scary music to the beautiful photography to our hapless monster heroine.
It's not a typical Thai film based on local legends, but it's something new that will make you like Thai movies. It could become your favourite Thai horror movie, so you should definitely check this one out. I give it a big thumbs up.
The Thai movie NANG NAK came out in 1999. When there is war in Thailand, a young man named Mak leaves his pregnant wife and goes to fight for his country. Mak was badly hurt and needs to heal and get in shape before he can go home. This will take a few months.
School Tales The Series
Bullying and the typical school setting come up a lot in movies. In the worst cases, the person who has been bullied will experience something supernatural. Every episode has potential and will keep you interested, but don't expect too much horror. It's just a bunch of kids doing their own thing, having fun, and hunting ghosts.
Every episode of the show ends with a cliffhanger that will keep you interested until the next one. The show has a big cast, and most of the people in it are kids. However, they all act like adults on screen, and they all did a good job of portraying their roles and writings. Overall, it's a good light show.
Train to Busan came out in 2016, and the movie, which was directed by Yeon Sang-ho, was a big hit. The main character, Seok-woo, is a stressed-out man who is having trouble with his business and his divorce. Su-an, who is 9 years old, begs her father to take her to Busan the next day so she can see her mother, who she hasn't seen in a long time, because she feels ignored.
Shutter
As Tun looks at it, he finds out that the victim was Natre, a shy and odd girl he used to date who went to the same college as him. The story is very well written, moves at a good pace, takes a surprising turn, and ends in a satisfying and satisfying way.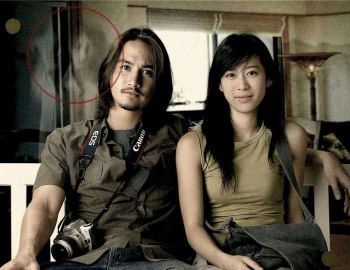 What you see on the screen is very honest and amazing. The red tint and single-color videography and editing do a great job of showing these qualities. Movies can sometimes be boring and easy to guess, but this one is actually disturbing and slowly gets scarier. So you'll have to be patient and let the script make you feel what it wants you to feel. It's a slow-burner that's worth your time.
There are 3 movies in the Art of the Devil series. The first one came out in 2003. In this movie about getting even, a woman uses magic to trick and kill the family of a man who hurt her. A lot of silly voodoo rituals, blood, and eels are in it. Still, even though there are a few good parts, the movie is mostly pretty boring. It's not as bad as you might expect, but the acting is bad, which makes it a bit stale and blunt.
Siam Square
It is said that her ghost haunts the place, and that whenever there is a blackout, she comes back and takes someone with her. The plot had a lot of chances to scare people, but it didn't do that well because of how it was directed and written.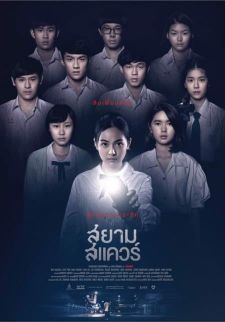 The plot twists in Flick are very obvious and easy to guess. This might work in other genres, but not in horror, where the element of surprise is most important.
You can watch this movie if you like Thai films and want to see something new. It's not a unique film, though, so it won't grab your attention. There are other movies on this list that will keep you entertained, but the ones on this list will definitely improve your experience of watching movies as a whole.
The main problem in the story is a love triangle between a teen girl and her two best friends from childhood. The curse on the girl turns her into a Krasue at night. The parts of the night spirit Krasue that hang from her neck are her organs. The novel has just the right amount of romance and folklore. Character and story development that is out of this world.
The Eye
But that's not the worst part. After seeing the picture, Mun realises that the person in the picture is not the same person she sees when she looks in the mirror. The first half of the movie is really scary and creepy. Some scenes, like the one in the elevator or when we first saw what Mun saw in the mirror, will make you jump for joy.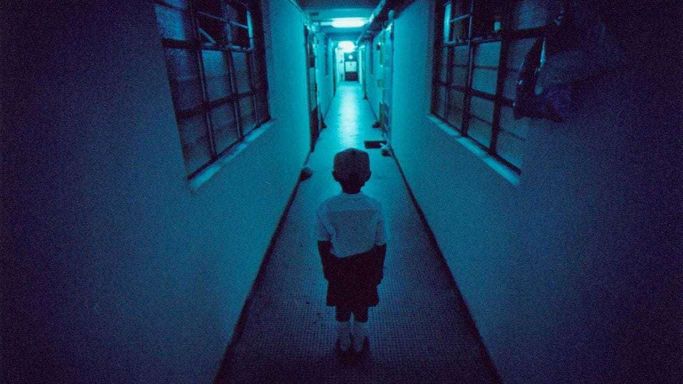 Everything is done very well. Anyway, the tone of the story suddenly changes in the middle of the movie, which hurts it. The Eye goes from being a quiet, scary movie to a show of special effects. All of the actors did a good job and will keep you entertained. All in all, it's a good movie to watch.
You will keep thinking about "The Wailing" over and over in your head long after the movie is over. It's a constantly changing experience that moves through a number of different acts that depend only on how well you understand how the plot unfolds. This shows how well it knows its audience, since it can guess what you're going to think in order to build up to a shocking reveal.
The Eyes Diary
The Eyes Diary could be more scary, but it spends too much time on one kind of love. Gladly, there are Modtai side stories and cute, creepy dolls. Scary and funny jokes. Nott wants to see the ghost of Pla.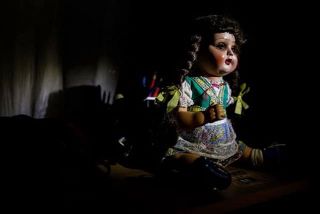 So, he is making an effort to open his inner eyes. In Thailand, it shouldn't be hard to find a shaman who can open an inner death. Good movie to watch to pass the time. The story is funny, and the director's vision is also new and entertaining.
The story tells about both family life and scary things. Even though the performances are great, the story is not very interesting. Since they didn't say why or how it happened, the whole town is haunted. In horror movies, the ending is where the origin of the ghost and the mystery of what happened in the past are revealed.
The Medium
It's one of those scary horror movies with a feeling of impending doom and a chilling atmosphere that gets scarier as the story goes on. Narilya Gulmongkolpech built a strong foundation that was carefully written and full of beautiful details. The ending is out of this world, and it will give you chills and keep you entertained the whole time.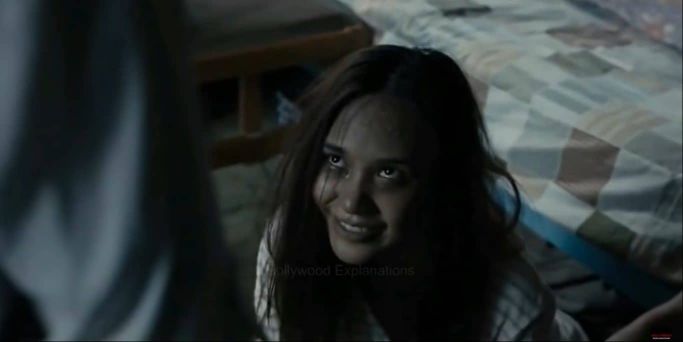 School Stories. The Series, which is set in Thailand and has been on TV since 2022, is called School Tales. Every episode of this collection of short stories takes place at a school, and curses or ghosts put the students and, sometimes, the teachers in danger.
The Promise
The way the plot changes makes you think too much about what's about to happen, which makes the movie seem a little far away. Most importantly, this movie keeps up the tension all the way through.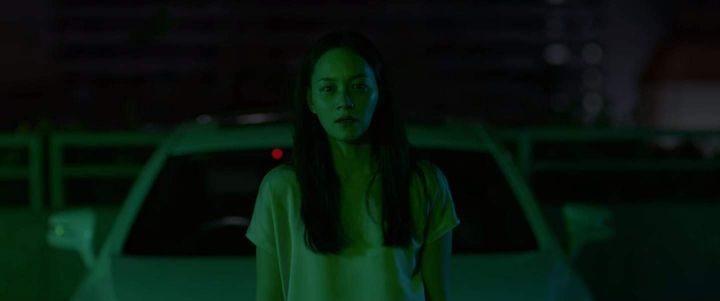 Overall, it was a good Thai ghost story with the right amount of ghosts, scares, drama, and sadness. You should watch this movie because nothing seems too much and everything seems to be in a good place.
Roh Pla lives in Nott's house, but Nott doesn't know about it. Nott himself was eager to see Pla and let him know that he was sorry. While Nott was at work, the bodies of people who had died by accident or by suicide were taken away and cared for. He took both the driver's and the accident victim's bracelets home, and his friends will remember them.
The Sisters a.k.a. Pee Chong Air
Everyone who looks up into the pipe leaves right away. All of them seem to see the ghost of a prostitute who was killed and beaten to death in Room 409 of the Tulip hotel. After she had been killed, the police found her head in the AC.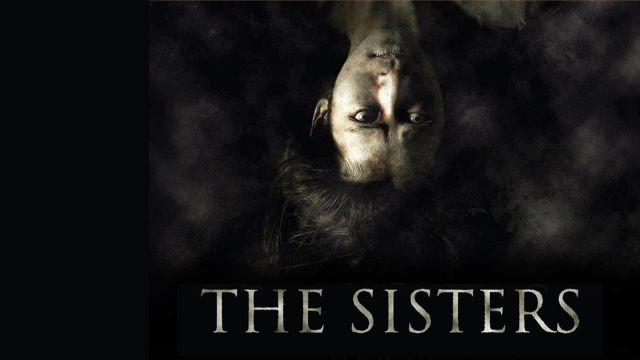 If you've seen "The Ring," this is a good movie to watch. The Sisters have a vibe that is very similar. Everything about the movie will remind you of The Ring, which I think is a good thing because it was a good horror movie with creepy elements to watch.
Mak, played by Mario Maurer, is the main character in "Pee Mak." After serving in the military, Mak goes back to Phrakanong. His wife Nak, who is played by Davika Hoorne, and their young son are waiting for him here. Mak asked his friends in the army to go home with him. But there is a problem in Phrakanong, and the people there don't want to talk to Mak because they think his wife has died.
The Unseeable, a.k.a. Pen choo kab pee
Nualjan has few friends and the housekeeper doesn't like him, so he has to deal with horrible people and strange things. It doesn't help that people say the place is haunted. With the big surprise at the end, the story did end up following a normal pattern.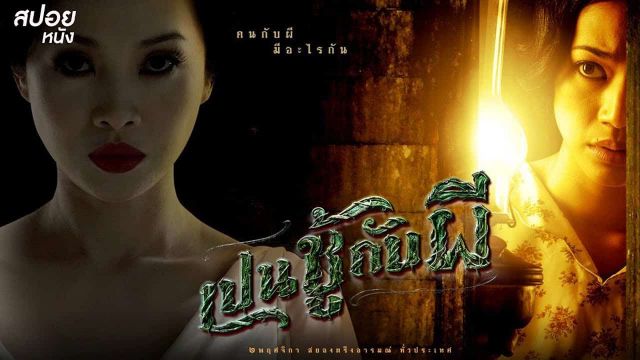 You might sometimes think that, despite the false leads, your gut feeling about how things will go is likely to be right. Even though the acknowledgment clarified the situation and solved any remaining problems, it also showed that the story doesn't seem to want to end. Because of its length, it may get boring at times, but you should try it for yourself to find out.
This is an important mix of folk horror and political horror, and Chookiat Saakveerakul's camerawork is always sophisticated and hazy. He also did a great job of setting the mood with his scary visuals and amazing display design.
The Wailing
Even though the story has a pretty clear ending, there is a lot of ambiguity in it. This makes it a very mysterious movie to watch because your expectations keep changing and are never quite met. The story takes place in a small town in South Korea. After a strange Japanese guy moves into the nearby mountains, a mysterious illness spreads and kills many people.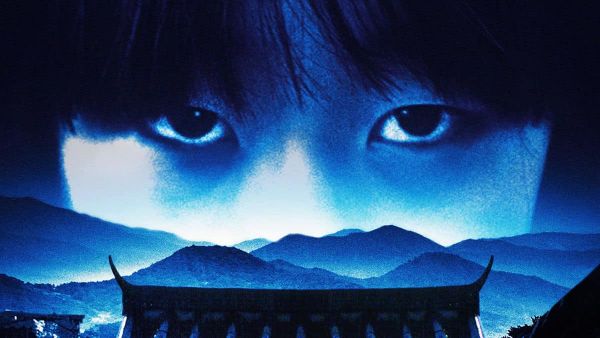 A police officer is looking into the case, and when some of the same symptoms start showing up in his own daughter, he becomes even more interested. He asks a shaman for help to figure out what's going on before it's too late. A very mysterious movie that will keep you busy, and you won't be able to figure out what will happen next.
Yoshimi Matsubara, who is married to Kunio Hamada and is played by Hitomi Kuroki, is going through a rough divorce, which is played by Fumiyo Kohinata. Rio Kanno has the most trouble with them because of their daughter Ikuko. Kunio says that Yoshimi is crazy, and it looks like he's right.
Train to Busan
Seok-woo could not say no. While riding the same train to Busan as Seok-woo and Su-an, a woman with bite marks on her legs passes out and turns into a zombie. When she bites someone else, that person also becomes a zombie. All of the actors are great, but I think Soo-an Kim is one of the best young actors you will ever see.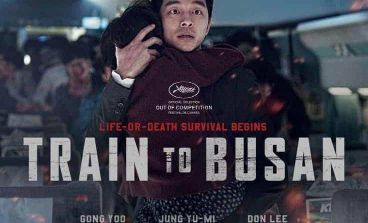 The camera work is great. Even though the whole story takes place during the day, the movie makes you feel uneasy and uncomfortable all the time without using cheap tricks like jump scares or dark lighting.
All in all, it's a good-looking movie. The colours are great, the cutting is perfect, and it's put together well. One more thing: watch this movie in the highest resolution possible to really enjoy the camera work, colour grading, and picture making.
Angelica Lee plays a young woman named Mun. She has been blind since she was two years old. With surgery to replace the cornea, it is possible to get your sight back. But when Mun's sight comes back, she gets more than she expected. She often has to deal with pictures of people and places that just don't look right. Mun sees ghosts and spirits.
Our Team DCS includes 5 different writers proficient in English and research based Content Writing. We allow them and encourage them to follow the Entertainment news all day long. Our posts, listicles and even the exclusives are a result of their hard work.